Use Rewards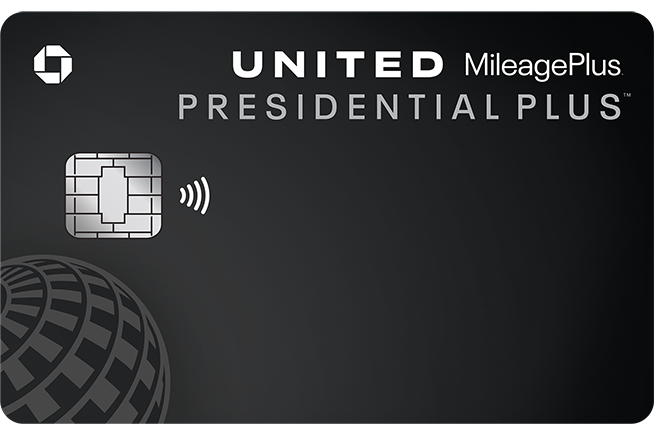 United℠ Presidential Plus℠ Card
This card product is no longer available to new Cardmembers.
Rewards
Redeem your rewards for flights, car rentals or shopping at your favorite retailers.
Award travel on Star Alliance™
Use your miles to connect with more of the world. You can earn and use MileagePlus miles on United and on any of the other member airlines in the Star Alliance network. With over 18,000 daily departures serving more than 1,300 worldwide destinations, your award travel opportunities are virtually endless.
Car and hotel awards
Your MileagePlus miles now take you even further. You can use your miles for car rentals at Cars.MileagePlus.com, as well as for hotel stays at thousands of properties around the world at HotelAwards.MileagePlus.com.
Merchandise awards
Enjoy shopping when you use your miles for electronics, home goods, accessories, jewelry and more from your favorite brands. Visit MileagePlusAwards.com to shop.