Prime rate
Understanding Prime Rate
The balance of your HELOC is subject to changing rates. This means that, whenever rates increase or decrease, your payment will increase or decrease as well.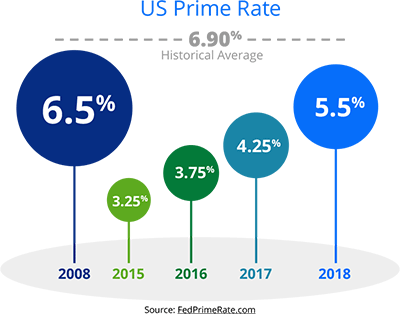 We have options to help minimize the impact.
Pay down your principal to reduce the increase in your monthly payment.
If you're in your draw period, lock your existing balance into a fixed-rate.