Having an issue or problem with a credit card charge?
Having concerns about a merchant charge to your debit or credit card?
If you see a charge you don't recognize and think it may be fraud, learn more here.
Charge Errors vs. Fraudulent Charges
Charge Error
A charge error is a transaction you recognize but appears to be incorrect, such as:
A recurring transaction or trial subscription you canceled
A product or service you never received or received late
A one-time purchase you returned or canceled, and you still haven't received a credit
A charge higher than the amount on your receipt
A product or service you received and are dissatisfied with
Your card was charged even though you used cash or a different card
The same card was charged more than once for the same transaction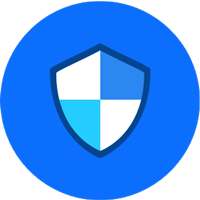 Fraudulent Charge
A fraudulent charge is a transaction that wasn't made by you or anyone authorized to use your account. You have confirmed:
This charge wasn't made by another authorized user on your account
You haven't let anyone else use your card
You have reviewed the transaction detail keeping in mind some merchants use a different name or address for billing purposes and still don't recognize it
If your card is lost or stolen, or you think someone used your account without permission, call us immediately at 1-866-564-2262 for debit card customers, 1-800-955-9060 for credit card customers, and 1–888–269–8690 for business credit card customers.