What investors look for in a business plan
Find out how to engage investors with your business plan and keep them wanting more. Presented by Chase for Business.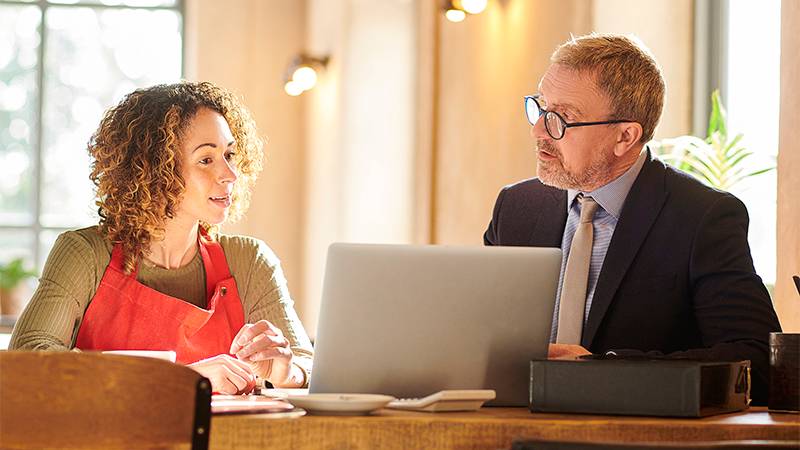 Starting or growing a business takes hard work, commitment, planning and one more very important element — money. Unless they have their own money or a family member willing to invest in their business, many business owners look to investors to get the funds they need to turn their vision into a reality. But first they have to help investors not only understand their vision but want to share it. This requires a strong business plan.
The typical investor has piles of business plans coming across their desk every day. So how do you make yours stand out — and get investors to open their minds and their wallets to your business? Here are some key things investors look for in any business plan.
Lean, mean executive summary
The key to creating an impactful executive summary is striking the right balance between providing potential investors with enough information to understand and get excited about your business and being clear, concise and engaging. While this is the first section of any business plan, it's usually written last because it includes a summary of each section of the plan. If the executive summary doesn't grab the attention and interest of investors right away, the entire business plan can end up in the recycling bin. That's why it's critical to understand what investors are looking for in this section.
Introduction — If you were meeting an investor, or anyone for that matter, for the first time, you would start by introducing yourself. The same is true here. Investors want to know who you are, your background, why you started your business, how it fills a need for customers, who those customers are and how your business is uniquely positioned in the marketplace.
Financial needs — The reason you're sending your business plan to a potential investor is to get money, so don't beat around the bush. Detail how much you are seeking and what you'll do with it, down to the dollar. Investors want to know how you'll be using their hard-earned money.
Realistic financial forecast
Investors who make it past the introductions may be considering investing in your business. And they're most likely not doing so out of the goodness of their hearts. This section will help them gauge the risks and rewards of investing. They want to know how long it will take to recoup their money and the type of return they can expect above and beyond their initial investment. They will also want to understand the exit strategy for your business so they can do what they do best — make a profit and move on to their next investment.
In this section, they want to see numbers. The projected numbers over the next five years, to be exact. Be sure these projections are based on solid data and include:
Profit and loss statement — How much revenue does your business generate and how much of that revenue is left (profit) after you deduct expenses (including payroll, rent or mortgage, inventory costs, utilities)?
Cash flow statement — This is the amount of money coming into your business minus the amount going out.
Balance sheet — The purpose of a balance sheet is to provide a snapshot of your business's net worth that's calculated using your current assets (cash and anything that can be converted to cash) and liabilities (what you owe) plus your equity.
Team introductions
While it's true that most investors are all about the financial aspect of any deal, they are savvy enough to understand that it's the people who deliver the real results. Having strong leadership, management and advisors to help you operate and grow your business is critical. This is the section where you share with potential investors just how great your team is. In other words, brag a bit. Include bios, experience, awards, accomplishments, degrees, certifications, inventions — whatever it takes to prove that your team will help take your business and its profits to the next level.
Remember, they're not just investing in you. They're investing in the entire business, and that includes your people.
Flawless execution
Having a plan for your business is one thing, but ensuring that it is flawlessly executed is absolutely essential. Once you complete your business plan, read it over. Then read it again. Have someone you trust review it as well. It's worth taking the extra time to make sure it's free of errors. The last thing you want is to send a business plan to a potential investor that has incorrect data, misspellings, typos or poor grammar. This business plan is a reflection of you and the way you run your business. It should be cleanly designed, organized, accurate and easy to read.
One other thing to consider is that just as no two businesses are alike, neither are any two investors. You may want to do a bit of homework to understand who your potential investors are, what other businesses they've invested in and what they tend to look for in a business. You may be able to customize certain sections based upon who your audience is. The more you can appeal to them directly, the better.
It starts with a plan
Crafting a business plan that will get investors excited is a great step toward getting the money you need to take your business to the next level. If you have any questions about your financials or are looking for other ways to grow your business, speak with a Chase business banker.
For informational/educational purposes only: The views expressed in this article may differ from those of other employees and departments of JPMorgan Chase & Co. Views and strategies described may not be appropriate for everyone and are not intended as specific advice/recommendation for any individual. Information has been obtained from sources believed to be reliable, but JPMorgan Chase & Co. or its affiliates and/or subsidiaries do not warrant its completeness or accuracy. You should carefully consider your needs and objectives before making any decisions and consult the appropriate professional(s). Outlooks and past performance are not guarantees of future results.
JPMorgan Chase Bank, N.A. Member FDIC. ©2023 JPMorgan Chase & Co.