Behind the Numbers: Business Credit Explained
You might be familiar with your personal credit score. But did you know your business has a score of its own?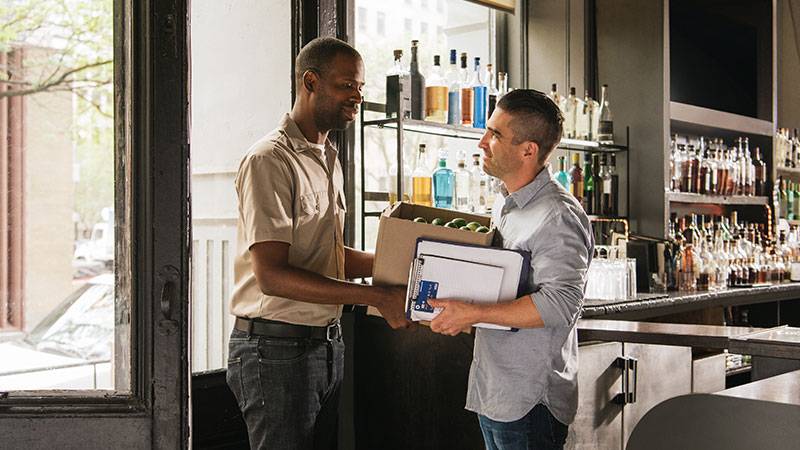 Most of us are familiar with personal credit scores. That three-digit number, also known as a FICO score, helps lenders decide whether you, as an individual, are a risk worth taking.
But did you know that businesses have credit scores, too? Let's look at some of the most common questions business owners ask about business credit and their scores.
Why is business credit important?
Imagine you are looking to grow your business. All you need is a bigger space or an essential piece of equipment. How do you get the capital to seize the opportunity? You'll probably need to borrow it. And to borrow, you'll need credit.
Having access to credit also gives your business flexibility to maintain cash flow and to ride the ups and downs of running a business. Profitable businesses sometimes close because they don't have the cash they need to run day-to-day operations.
There are many different credit options for businesses, including credit cards, lines of credit and term loans. The Small Business Administration also offers many grants, loans and incentives. You can learn more about the basics here.
What's the difference between personal and business credit scores?
Personal credit scores are tracked by your Social Security number and range from 300 to 850. Equifax, Experian and TransUnion are the three agencies that track personal credit history. Their data is then used by FICO to generate your score.
Business credit scores are slightly more complicated. The Small Business Financial Exchange uses your employer identification number (often referred to as an EIN) to track your business and gather data. However, there's no centrally recognized business credit score. Various agencies use that data to develop a score based on a proprietary algorithm that considers factors such as payment history, age of credit history, debt and debt usage, industry risk and company size.
Unlike your FICO score, your business credit score can be checked by anyone. That's one big reason to make sure your score is a positive representation of your business. Fortunately, that also means it's easy to check your own score. In fact, Chase for Business customers can get a free business credit check whenever you like.
How can a business build credit?
To build a credit history, you need to tap into sources of credit and show that you can use credit responsibly. A good place to start is with a business credit card such as a Chase Ink credit card. A business credit card can make it convenient to pay for business expenses while you build credit. It can also help you keep your business and personal finances separate and allow you to earn rewards such as cash back.
Working with vendors that report to a business credit bureau is another way to help you establish a history of paying your bills on time.
Of course, once you've begun building credit, you'll need to maintain it. Continue to use credit and pay your bills on time, but don't go overboard. Too many sources of credit can negatively affect your score. It's also important to dispute any errors that show up on your credit report. A few mistaken entries that go unaddressed can negatively affect your business for years.
Should you check your score?
There are several reasons why checking your score is a good idea. First, your history is not always accurate. Checking your score can help you find and correct inaccuracies. Second, your business might be a victim of fraud. Checking your score periodically can help you catch irregularities or suspicious activity. And third, seeing the score is often motivating. If your score is on the low end of the scale and you know you'll need to borrow soon, you can be proactive about bringing it up.
Understanding your credit history and credit score can be a powerful tool for your business. Armed with this knowledge, you can create opportunities to get better financing and put your business on more solid financial footing.
For Informational/Educational Purposes Only: The opinion expressed in this article may differ from those of other employees and departments of JPMorgan Chase & Co. Opinions and strategies described may not be appropriate for everyone and are not intended as specific advice/recommendation for any individual. Information has been obtained from sources believed to be reliable, but JPMorgan Chase & Co. or its affiliates and/or subsidiaries do not warrant its completeness or accuracy. You should carefully consider your needs and objectives before making any decisions and consult the appropriate professional(s). Outlooks and past performance are not guarantees of future results.
JPMorgan Chase Bank, N.A. Member FDIC. Equal Opportunity Lender, ©2022 JPMorgan Chase & Co.