Behind the Numbers: Business Credit Explained
You might be familiar with your personal credit score. But did you know your business has a score of its own?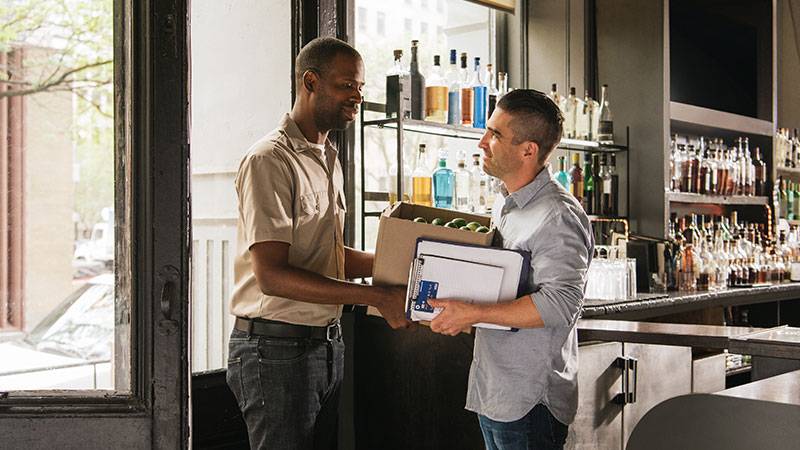 Most of us are familiar with personal credit scores, such as a FICO score. That three-digit number helps lenders decide whether you, as an individual, are a risk worth taking.
But did you know that businesses have credit scores, too? Let's look at some of the most common questions business owners ask about business credit and their scores.
Why is business credit important?
Imagine you are looking to grow your business. All you need is a bigger space or an essential piece of equipment. How do you get the capital to seize the opportunity? You'll probably need to borrow it. And to borrow, you'll need credit.
Having access to credit also gives your business flexibility to maintain cash flow and to ride the ups and downs of running a business. Profitable businesses sometimes close because they don't have enough cash for day-to-day operations. Credit can inject cash into your business when it's needed most.
There are many different credit options for businesses, including credit cards, lines of credit and term loans. The Small Business Administration also offers a variety of grants, loans and incentives. Check out our article to learn more about how to finance a small business.
What's the difference between personal and business credit scores?
Personal credit scores are tracked by your Social Security number and range from 300 to 850. Equifax, Experian and TransUnion are the three national credit reporting agencies that track personal credit history. Their data is then used by FICO to generate your score.
Business credit scores are slightly more complicated. The Small Business Financial Exchange uses your employer identification number (often referred to as an EIN) to track your business and gather data. However, there's no centrally recognized business credit score. Various agencies use the SBFE data to develop a score based on a proprietary algorithm that weights each factor differently. Unlike your personal credit score, your business credit score can be checked by anyone. That's one big reason to make sure your score is a positive representation of your business.
What goes into your credit score?
Personal credit scores
Ranging from 300 to 850, your personal credit score is based on your:
Payment history

Current level of debt

Types of credit used

Length of credit history

New credit
Business credit scores
Ranging from 0 to 100, your business credit score is based on your business's:
Payment history

Length of credit history

Debt and debt usage

Industry risk

Company size
Where can you check your business credit score?
Many different agencies offer business credit reports and scores. Dun & Bradstreet, Equifax and Experian each sell paid options that include your business credit report and a numerical score, plus additional tools to help you evaluate the financial health of your business.
How can a business build credit?
To build a credit history, you need to tap into sources of credit and show that you can use credit responsibly. A good place to start is with a business credit card such as a Chase Ink credit card. A business credit card can make it convenient to pay for business expenses while you build credit. It can also help you keep your business and personal finances separate and allow you to earn rewards such as cash back.
Working with vendors that report to a business credit bureau is another way to help you establish a history of paying your bills on time.
Of course, once you've begun building credit, you'll need to maintain it. Many businesses use their credit regularly and pay their bills on time to continue to show a positive history. However, make sure you don't go overboard with credit. Too many sources of credit can negatively affect your score.
Why is it important to check your business credit score?
There are several reasons to check your score periodically. First, checking your score can help you find and correct inaccuracies that can hurt your business. Second, you can sometimes catch fraud by spotting irregularities or suspicious activity in your credit report. Third, seeing the score can be motivating. If your score is low, you might consider taking steps to raise it, such as paying your bills on time or borrowing strategically to grow your business.
Get started
Find a business banker near you to talk about which Chase for Business products could help you build your business credit and take your business to the next level.