The one reservations system that understands restaurants and diners
See how one restaurant reservations system continues to create unique experiences for restaurants and their customers.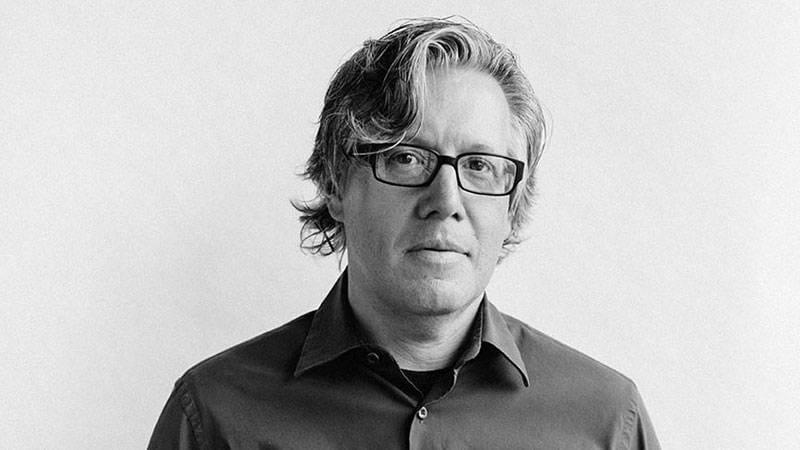 Not all restaurant reservations systems are created equally.
In 2010, the restaurant industry didn't need another customer reservations and communications system. What it really needed was a fresh approach to reservations and communications.
Nick Kokonas, cofounder of the Alinea Group, boasts four Michelin Stars and 12 James Beard Awards among his renowned restaurants. He had an idea that would revolutionize operations not only within his own restaurants but also for more than 7,000 businesses across 200 cities in nearly 30 countries.
As a derivatives trader and philosophy major who made a name for himself in the restaurant industry, Kokonas approached his restaurants the way he did anything else in life — by asking why: "Why do we have three empty tables tonight when we have a waitlist of 100 people? Why are we paying for food 120 days after we use and order it? Why don't we prepay for some of our raw ingredients, dry goods and daily provisions?" Kokonas was on a mission to answer all these questions and more.
"We have this wonderful new partnership with Chase that lets cardholders pay for their dinner with Ultimate Rewards points."
– Nick Kokonas, Founder and CEO, Tock
Building a network of greatness
Never one to wait for someone else to provide a solution, Kokonas hired a programmer and began working to develop a platform that would improve hospitality, reduce waste, eliminate no-shows and create a more predictable business model. It would allow diners to prepay for specific time slots for meals, events and experiences at restaurants based upon demand. Within 10 weeks, the prototype for what would later become Tock was built, and the world had a new platform that was all about time, not tables.
"When I first wanted to do prepaid reservations," Kokonas recalls, "an expert at one of the most famous restaurants in America told me, 'I thought of that 10 years ago, and it'll never work. No one's ever going to pay ahead for a restaurant, ever. It's not going to happen, Nick. Good luck.'"
The Tock difference
Most restaurant reservation systems work this way: A customer requests a reservation for a specific date and time, and the restaurant agrees to hold the table. According to Kokonas, "About 15% to 20% of the time, one of those two parties is lying to the other."
Using Tock, restaurants can offer special limited menus featuring exclusive or seasonal dishes that can be ordered ahead, promote events and add-ons and require prepayments, in addition to traditional, free reservations. This way, customers aren't just holding tables at different restaurants; they're planning experiences they can't get anywhere else. "We took six or seven or eight different systems over the last five or six years and built them into a single solution for both the restaurant and the customer," says Kokonas.
By requiring a deposit, regardless of how small, restaurants decrease their no-show rate to under 3%. If a customer uses Tock to prepay for a special experience, even one as simple as reserving an exclusive table in front of the hearth at a pizza place — the no-show rate drops to under 1%.
Expanding the market
Since its inception, Tock has added thousands of restaurants, wineries and pop-up events to its roster. But much like Kokonas, Tock's reach can't be contained. Its most recent customers include car dealerships looking to book test drives, art galleries taking reservations and ski resorts whose customers want to get in and out of the lodge and back on the slopes. The recent pandemic has created an opportunity to expand Tock's capabilities even more.
Tock be nimble
When Kokonas woke up on March 8 at as the pandemic was taking hold in the U.S., he realized that all the restaurant reservations on the Tock platform would drop to zero. The prix fixe dining and events would be canceled. Businesses would be destroyed. Rather than panic, he did what he does best — analyzed the situation and made a plan.
Kokonas and his team quickly figured out how to process mass refunds that would take care of restaurants by taking care of their customers. This would allow them to focus on everything else they were dealing with, not hitting a refund button 500 times.
The Tock team immediately began working on a prototype for a new delivery/takeout platform called Tock To Go. It was up and running in just seven days. Using tools that were already built into Tock, restaurants on the platform were able to quickly transition to carry-out and delivery without missing a beat. This helped thousands of restaurants keep their doors open.
"That's when you know that your work went from being interesting to important," says Kokonas. "We are literally saving the jobs, the careers and the dreams of a lot of small entrepreneurs."
When it came to his own restaurants and 400-plus employees, Kokonas followed his own advice. Two days after Illinois shut down, Alinea — a Michelin three-star restaurant he owns with Grant Achatz — was providing $35 carry-out meals. By the following week, it was selling 1,000 meals a night. In April, that total was 33,000 meals.
"We were not only able to get all of our employees back to work quickly, but we had a record revenue month and brought the community together. I know the Alinea Group will do carry-out in some version or another forever," Kokonas says.
As far as the importance of being able to pivot, Kokonas shares this advice with other businesses: "The time to do and make those changes is when things are great and going very well. The second-best time is now."
Working with Chase
For Kokonas, it's about not only his own success but also the success of small businesses everywhere. "It's really, really important that small businesses survive this crisis," he says. "When you have fewer no-shows, you have less food waste. That's better for the environment. You have less energy waste. These things have economic benefits, but they also have social benefits as well."
Naturally, when it came to choosing a financial partner for his latest venture, Kokonas wanted one that shares his philosophy and values. Chase was the perfect choice. "A lot of the bonus point programs always focus only on the consumer, but they don't ask, 'Is it really helping the restaurant?'" says Kokonas. "When we started speaking with Chase, I expressed that, and they said, 'This is what we've been waiting to hear for five years.'"
The new partnership allows cardholders to pay for dinner with their Chase Ultimate Rewards points. Suddenly, their points can be used for more than just merchandise or air travel or hotels. Now, Chase cardholders have access to all the great restaurants on the Tock platform.
The future of Tock
When asked what's next for Tock, Kokonas says, "We're in the process now where we've built so much, we're actually trying to go back and make it fun, as weird as that sounds. All of those things that we've learned from seating millions and millions of people, we're going to start predicting for both the restaurant and the consumer. How can we do capacity utilization better? How can we make it an AI assistant that will say, 'Hey, maybe if you did this table at eight o'clock instead of seven o'clock, you'll actually make more money next month'? How can we anticipate customer needs better?"
Kokonas doesn't just keep asking the relevant questions — he continues to answer them.
For informational/educational purposes only: The views expressed in this article may differ from those of other employees and departments of JPMorgan Chase & Co. Views and strategies described may not be appropriate for everyone and are not intended as specific advice/recommendation for any individual. Information has been obtained from sources believed to be reliable, but JPMorgan Chase & Co. or its affiliates and/or subsidiaries do not warrant its completeness or accuracy. You should carefully consider your needs and objectives before making any decisions and consult the appropriate professional(s). Outlooks and past performance are not guarantees of future results.
You should carefully consider your needs and objectives before making any decisions, and consult the appropriate professional(s).
JPMorgan Chase Bank, N.A. Member FDIC. Equal Opportunity Lender, ©2023 JPMorgan Chase & Co.