Why growth-minded businesses need a line of credit
A business line of credit offers cash flow and strategic options for businesses that are motivated to grow.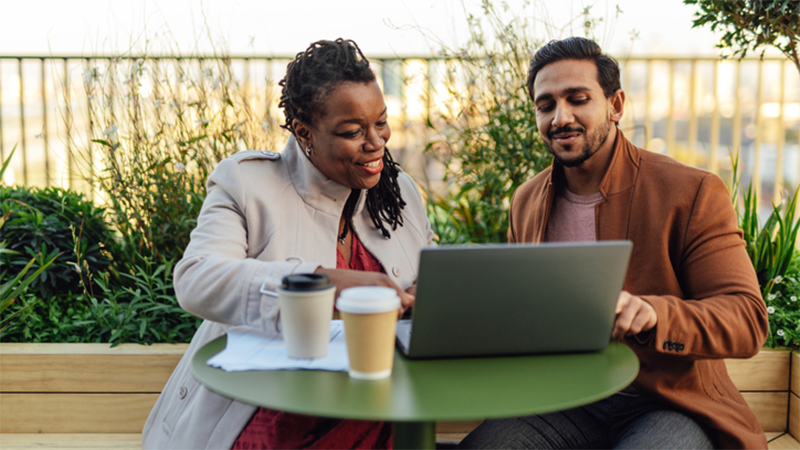 You want your business to grow. So, what's holding you back? If it's cash to expand inventory, capital to ease the daily grind or strategic dollars to help you level up at the right time, a line of credit may be what you need.
More sophisticated than a business credit card and more flexible than a traditional loan, a business line of credit is a cash resource your business can tap into when needed. It's one of the most effective borrowing strategies available to businesses with a growth mindset, allowing you to seize opportunity, maintain control of your finances and move past roadblocks that can slow your progress.
Seizing opportunity
You know a good thing when you see it. The trouble is, you might not have the cash to pursue that opportunity while the window is open. Many growth-minded businesses struggle with this challenge. The strategic vision is there; the resources aren't.
A business line of credit allows you to borrow only what you need, up to your credit limit, and then pay interest on just the borrowed amount. For example, if the market's cold, it won't cost you to wait to make that big purchase. But when it heats up again, you can jump knowing you have a line of credit to provide the cash you need to turn your idea into revenue. And because a line of credit is revolving, once you've paid down your balance, you have more cash available to pursue the next opportunity.
Access to cash when it's needed is critical for a business on the rise. With a line of credit, you can stock up on inventory when prices are low, invest in technology as it becomes available, amp up marketing when the climate is right or pursue any other idea to help your business grow.
The power to move forward
When your business is built to grow, setbacks hurt. Having the power to move forward and navigate uncertainty can set you apart from the competition and allow you to keep making progress. A business line of credit offers access to actual cash and can be used for any business need, from buying inventory to covering payroll. If cash flow is tight at a particular moment, your line of credit can loosen it up. When challenges pop up and more money is needed, your line of credit can prevent you from losing days or weeks of work.
The ability to tap into funds as needed gives you the freedom to make important decisions and stay on strategy. It also gives you the leeway to pivot and change your approach, bridging the gaps so the business keeps moving forward rather than taking a step back.
Controlling capital
Credit is a valuable tool you can strengthen over time. A business line of credit is a great way to maintain control of capital while building up your credit reputation, setting you up for next-level borrowing.
A line of credit can also help you make sure you're always calling the shots, since you'll be less likely to seek outside investors to provide the cash you need to realize your potential. With the business fully in your hands, you can stay focused on your vision and your plans for how to get there.
A throughline and a lifeline
With the right strategy in place, financing growth through a business line of credit can set up highly motivated businesses for continued success. The flexibility of a line of credit allows you to access capital as needed so that you can continue to focus on the bigger picture, bridge gaps and grow to your full potential.
To learn more about how a business line of credit can make a difference for your business, talk with a Chase banker in your area.