Brand ambassadors are waiting to be discovered
Try these creative strategies to transform your customers into potent advocates.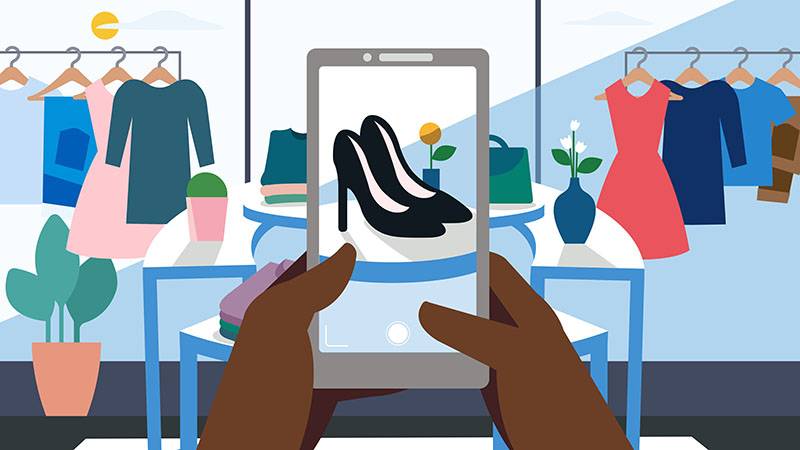 Finding new opportunities to grow your business can be expensive. Attracting new customers can cost five times as much as keeping an existing one. And pricey advertising efforts may go unnoticed in a crowded, competitive marketplace.
One solution? Engage your loyal customers.
Studies show that people are more likely to buy when a recommendation comes from someone they know than from advertisements or other promotional efforts. To get this kind of organic word-of-mouth influence, you need to turn your customers into your biggest brand ambassadors. Easier said than done, but here are a few helpful strategies.
1. Share their successes
Did your business or product help solve a customer's challenge? Thank them, and also share that success with other customers. Repost "fan posts" on social media, or invite the author to give a written or video testimonial. Customers are often both willing and eager to give testimonials.
2. Turn VIP customers into "brand insiders"
People enjoy feeling like they're part of something special. Identify your frequent customers, and share hidden features of your product or breaking news specific to your industry. Then let them tell your secret to the world. Another option: Invite a select group of customers to become product testers. You can send them a product sample and ask for feedback, with positive reviews going out on social media. And if you really want to turn customers into insiders, invite a few to join you at an industry event. You'll get valuable insights, and they'll have stories to tell their community.
3. Meet them face-to-face
While remote and hybrid events have gained some popularity over the past few years, for many there is a heightened interest in returning to more personal interactions. A well-planned event can increase foot and web traffic as well as potential sales. Being face-to-face with your customers allows them to connect more deeply with you and your brand, and sharing a memorable event keeps you top of mind the next time they need what you offer.
Here are some ideas:
Guest speaker presentations. Ask an industry expert to share insights with your customers.
Networking sessions. Allow VIP customers to bond with each other over your brand.
Workshops, classes, seminars. Give customers an opportunity to learn more about a product or feature by attending a class or even leading a workshop for a product they are passionate about.
Happy hours, parties, dinners. Toast your customers and welcome their insights (and encourage them to invite friends).
Webinars. Offer an alternative way to provide all of the above in a safe, contactless environment.
4. Don't compete — partner
Is your business vying for foot traffic with other brick-and-mortar shops in your area? Consider partnering with them to increase your customer base, instead of competing for it. Daymond John, founder and CEO of FUBU, discovered this while building his brand. His challenge? He had a great idea but no money.
"We wanted to splash our brand across New York but couldn't afford more than a couple traditional billboards," John says. But suddenly, he was inspired: "What if," he recalls, "we offered to clean up the graffiti-stained security gates that protect mom-and-pop storefronts after hours?" In place of the graffiti, they would display FUBU-branded artwork.
The result? "For a few hours' work…we got prime ad space all night long in the New York neighborhoods where many of our target customers lived," John says. Even if foot traffic isn't your goal, by partnering with other businesses in your area or industry, you can create win-win situations that bring new customers to your business.
5. Ask for and respond to their feedback
Asking customers for feedback means you're working to meet their needs and identifying what you can do better. Feedback is especially useful for turning negative customer experiences into positive ones. When you acknowledge their feedback and act to solve their problem, you deliver a memorable customer-service experience.
Try:
Comment cards. Invite them to complete one at the point of sale.
Surveys. Include a survey link in your email receipt.
Social media and social media review sites. Share links to these sites in your email receipt.
6. Delight them
Engage customers in ways they never expected. Funny, inspiring or educational content that's relevant to your brand invites people to let down their guards and become fans of your business. Drop a thoughtful, relevant gift into the package for an online order. When customers share one of your products on social media using a specific hashtag — #love or #favorite, for example — send them branded merchandise as a gift to keep for themselves or give to a friend or family member. Little acts of delight can help your brand gain more loyal customers as well as new fans.
Find more ways to reach your customers. Marketing in a Digital World is an online program that offers tips and insights to help you find your audience, explore your options, elevate your brand and keep learning.
For informational/educational purposes only: The views expressed in this article may differ from those of other employees and departments of JPMorgan Chase & Co. Views and strategies described may not be appropriate for everyone and are not intended as specific advice/recommendation for any individual. Information has been obtained from sources believed to be reliable, but JPMorgan Chase & Co. or its affiliates and/or subsidiaries do not warrant its completeness or accuracy. You should carefully consider your needs and objectives before making any decisions and consult the appropriate professional(s). Outlooks and past performance are not guarantees of future results.
JPMorgan Chase Bank, N.A. Member FDIC. ©2022 JPMorgan Chase & Co.