How to Finance Your Small Business
Secure small business financing with these seven types of loans, grants, and investor funding. Presented by Chase for Business.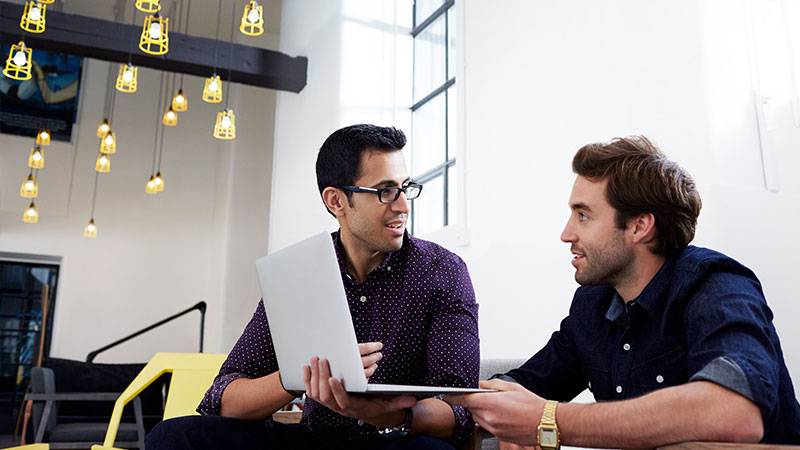 There are many ways you can finance your start-up or small business. Determining the best financing option depends on your credit score, how quickly you need the money and the long-term effects it may have on your business.
Below are 7 options for financing your business and what you should know about each option before signing up:
1. Bank loans
Start by looking into a bank business loan. Small business loans have specific requirements, terms and lending amounts. A lending advisor can go over what you need when applying for a small business loan and help you gather all the right paperwork. While the requirements vary, many banks request the following:
2. Small Business Administration loans
Another option is a Small Business Administration (SBA) loan. The SBA matches you with a lending partner and guarantees funds up to a certain percentage. Here are three different SBA loan options:
SBA 7(a) loan program:
Maximum loan amount of $5 million
Lenders and borrowers have the option to negotiate the interest rate
Flexible loan terms
Helpful for business expansion, start-up costs or general cash flow management
SBA Express:
Loan and line of credit options up to $350,000
Either fixed or variable interest rates
Helpful for smaller capital needs
SBA 504 loan program:
Loan amounts vary based on project
Competitive long-term interest rates
Able to borrow up to 90% of the project cost
Helpful for debt refinancing or construction
3. Business line of credit
A business line of credit offers flexibility. Similar to a credit card, businesses can be granted a certain amount of capital based on credit score and cash flow. Repayment is only necessary when your first draw begins, and interest is only paid on the amount you draw out or use.
If you need access to cash quickly for either short-term purchases like inventory or higher priced projects, here's why a line of credit might be the right option:
Pay interest on only the amount of money you use
Flexibility to draw out money (up to your credit limit) as you need it
Repayment terms are usually monthly, but some lenders may allow you to choose your schedule based on your cash flow
4. Small business grants
Small business grants are available for start-ups or existing businesses. A grant is money that doesn't need to be repaid and can be used to help your business expand or for immediate business needs.
A grant's terms and amount vary based upon the nonprofit, corporation or government agency issuing it. Each grant you apply for has distinct requirements and paperwork. Like any other small business financing option, make sure you qualify for the grant and read the fine print before you apply or accept.
If you're a woman, minority veteran, you may qualify for more specific business grants. Check out more grants offered by the federal government here.
5. Venture capital
A venture capitalist (VC) is a private investment group that receives an equity stake in your company in exchange for operating capital.
In addition to cash, VCs can also provide guidance and advice for starting and growing a business. Venture capitalists are often involved in several emerging companies and have the industry connections that can help grow your business.
6. Crowdfunding
Another option is to use the internet and social media to set up a crowdfunding campaign. You can promote your small business while raising money. People interested in your product donate and help fund your business in exchange for promotional rewards, equity or long-term benefits.
Like a grant, there is no need to repay these funds, but your brand's use of the money must endure the scrutiny of your donors. Unlike other small business financing options, the reputation of your company hangs in balance with how you use the money and the overall success of your business.
7. Equipment financing
You need the right equipment to serve your customers. Equipment financing allows you to buy items necessary to run and grow your business without affecting your bottom line. Usually, equipment loans allow for 100% of the equipment cost to be financed. The loan may also include additional funds as a buffer for any "soft costs" associated with the purchase of equipment, like shipping or materials needed to run the equipment.
Before you sign on the dotted line, you should consider factoring in functional details into the amount you borrow and the repayment terms of your loan, such as the lifespan of the equipment and upkeep costs.
Keep in mind that your small business loan payments could be tax deductible. Track how much you pay in interest and at the end of the year you may be able to write it off.
From a line of credit business loan, there's likely to be a financing option for your small business. When you're ready to make a move, schedule a time to meet with your business banker.
For Informational/Educational Purposes Only: The opinions expressed in this article may differ from other employees and departments of JPMorgan Chase & Co. Opinions and strategies described may not be appropriate for everyone, and are not intended as specific advice/recommendation for any individual. You should carefully consider your needs and objectives before making any decisions, and consult the appropriate professional(s). Outlooks and past performance are not guarantees of future results.
JPMorgan Chase Bank, N.A. Member FDIC. Equal Opportunity Lender, ©2022 JPMorgan Chase & Co.