5 tips to help grow your small business
Learn about business growth and the techniques to help your business continue to thrive. Presented by Chase for Business.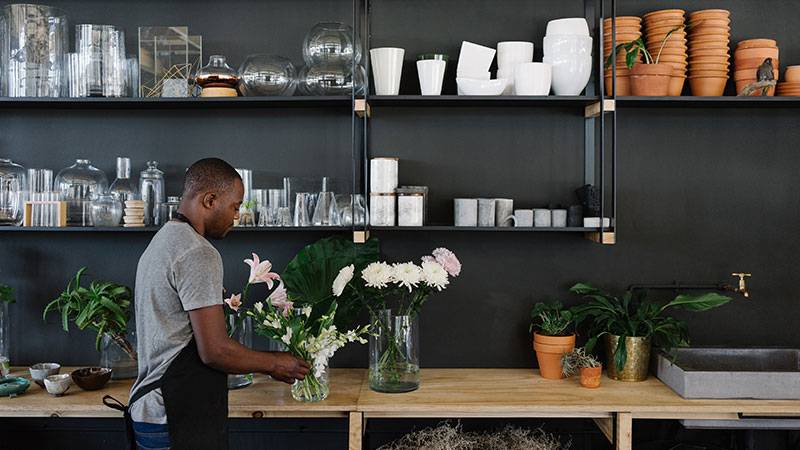 As a smart business owner, you're likely often thinking about new ways to make your business grow. There are many ways to achieve growth, from adding and better managing customers to expanding products and services. Here are five tips for how to help grow your business without sacrificing the hard work you've put in to get to this point.
1. Set up a sales funnel
Maybe you're lucky enough that you can succeed by responding only to your incoming customers. But more likely, you need some kind of process for bringing in leads and closing sales. That process should be repeatable, efficient and well-tested. A sales funnel is one of the most reliable tools for setting up this type of process.
The sales funnel — which is designed to turn potential customers into buyers — starts larger at the top and moves prospects through the steps of forming a trusted relationship with you. This might start with attracting a lead through a social media post, guiding them to your website for an educational article about your industry or niche, collecting their email address for a special offer and following up with an invitation to an online demo.
Setting up a funnel can take time, but the process gets more automatic as you refine it. The result: a process that identifies potential customers, lets them get to know you and, eventually, encourages them to buy from you.
2. Review your customer service
It's especially important for small businesses to provide a good customer experience. Treat a customer well, and they're more likely to remember you and recommend you to others. Word-of-mouth marketing becomes one of the best tools in the business toolbox.
A complete audit of your customer service processes can help you fine-tune. You may decide to implement customer relationship management software to more easily track and integrate all your interactions with a customer. Or you could institute a loyalty program that rewards your key customers with bonuses for making purchases more often. Both can help you stay at the top of your customers' minds and lead to increased sales.
3. Form a strategic partnership
Look for other small businesses whose services complement what you offer and propose setting up a package deal. Maybe that promotion could target an entirely new demographic. For example, your landscaping firm could partner with a painting and home maintenance provider to offer real estate agents a deal on preparing residential properties for sale. The important thing is to consider other businesses that share your ethics and could pair nicely with the products and services you provide. Remember to seek professional advice before you form a strategic partnership.
4. Explore your customers' pain points
Top businesses use focus groups and other forms of audience research to get the truth about what customers think of them. Carefully questioning top customers can uncover problems you weren't aware of or give you ideas for new products and services to offer. But you don't need the resources of a major focus group or survey to get this kind of intel.
Try getting in touch with a handful of long-time, outstanding customers. Find a few who are willing to give you a few minutes of their time to discuss your business. Ask them about not only what went well but also what they wish had gone better with their recent shopping experience. The more honest they are, the more helpful the information will be.
While you could pick up the phone to discuss this, try scheduling a face-to-face or video-conference meeting so you can better connect with your customer. Be sure to provide an incentive for their help such as a discount or a gift card in an amount that reflects the time they've given you.
5. Increase your marketing activity
You want your business to be top-of-mind for customers in your community. Brand awareness can set you apart from your competitors — a crucial part of growing your business. You can increase awareness through marketing efforts such as digital communication with potential customers.
Utilize social media. Consider advertising with sponsored posts that can be targeted to show up on the feeds of customers who most need your products.
Set up an email newsletter. Email marketing gives you an opportunity to speak directly to your prospective customers about new products or promotions. Email is a top-performing channel with high engagement and open rates.
Add to your educational resources. Consider hosting a webinar or other virtual event to teach customers more about what you do, in a way that benefits them and addresses their needs.
Of course, growing your business requires stable and secure business banking options. Talk to a business banker today or learn more about the business banking products and services we offer.
For Informational/Educational Purposes Only: The opinions expressed in this article may differ from other employees and departments of JPMorgan Chase & Co. Opinions and strategies described may not be appropriate for everyone and are not intended as specific advice/recommendation for any individual. You should carefully consider your needs and objectives before making any decisions and consult the appropriate professional(s). Outlooks and past performance are not guarantees of future results.
JPMorgan Chase Bank, N.A. Member FDIC. Equal Opportunity Lender, ©2023 JPMorgan Chase & Co.