When is a business line of credit a good idea? 5 signs your business is ready.
Learn how a business line of credit works and when it's a good idea to secure one with these five considerations.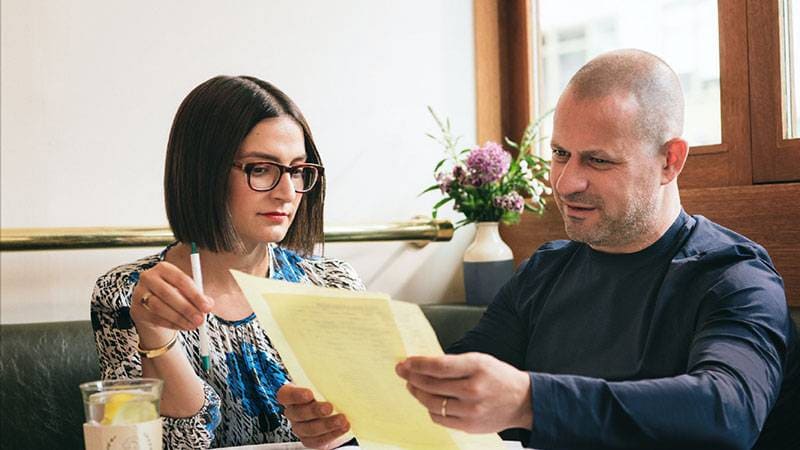 Every business needs to remain nimble. Conditions change. Opportunities arise. Cash flow zigs — and then zags. When you need to access cash for the unexpected or to finance ongoing expenses like inventory, a business line of credit can be the perfect solution.
What is a business line of credit?
A business line of credit is a type of business loan with built-in flexibility. It offers a set limit you can draw from, and you pay interest on only the amount you use. When you pay off your principal balance, your available balance goes back to your approved business line of credit amount. Much like credit cards, it operates as a revolving line of credit — use, pay, repeat.
Despite the many features business credit cards and lines of credit share, there are some important differences. For one, most business lines of credit offer lower interest rates than their business credit card counterparts do due to the line being secured.
The reasons business owners seek out lines of credit are diverse. But perhaps one of the biggest drivers is having quick access to capital before they really need it. Aside from general preparedness, there are signs you can look for in your business to help determine whether getting a business line of credit is the right move.
Business financing when you need it
The process of securing a business line of credit for your business is flexible.
Lines requested as low as $10,000 and as high as $250,000+
Variable interest rates
Easy transfer of funds to a business checking account
Here are 5 key signs:
1. Growth mode
With the economy rebounding after the pandemic, many businesses are seeing opportunities to grow and need short-term business loans to hit a new stride. A business line of credit can increase your business's purchasing power to finance growth and make it easier to invest in the things that will drive revenue down the line.
2. Regular (or irregular) inventory needs
With supply chains still experiencing fallout from the pandemic and wait times getting longer, some businesses are stocking up on inventory. Even during normal times, it can be tough to pay for inventory with revenue alone. If your inventory turns quickly, a business line of credit may be the ideal form of financing.
3. Purchasing power
According to a December 2019 survey by Chase Insights, business credit cards are the dominant financial tool for expenditures up to $15,000. Beyond that, business decision-makers start to consider other financing options like business lines of credit. Is your business looking for a way to finance short-term or larger expenses with the flexibility to pay over a longer period or with a lower interest rate? You may want to consider a business line of credit that allows you to stretch when needed and pursue growth opportunities when they present themselves.
4. Seasonal cash flow
Cash keeps a business humming, but some seasonal businesses naturally have patterns in their cash flow throughout the year. When you need extra capital to help make it through leaner times, a business line of credit can provide an essential source of working capital.
5. Preparedness for the unexpected
Cash buffers are important for weathering the unexpected — like the COVID-19 pandemic — or covering costs during cyclical changes. Consider applying for a business line of credit to serve as an emergency fund or to have handy when other short-term needs arise.
Seeing these scenarios? Talk with a Chase business banker
Business lines of credit are one of many financing tools you can tap for building a resilient, growing business. Yet expenses can be hard to predict when growing fast. For smaller, everyday expenses, a business credit card that earns points or cash back may be the way to go. For a more tailored breakdown, speak with a Chase business banker, who will help you understand the financing options best suited for your business.
For informational/educational purposes only: The views expressed in this article may differ from those of other employees and departments of JPMorgan Chase & Co. Views and strategies described may not be appropriate for everyone and are not intended as specific advice/recommendation for any individual. Information has been obtained from sources believed to be reliable, but JPMorgan Chase & Co. or its affiliates and/or subsidiaries do no warrant its completeness or accuracy. You should carefully consider your needs and objectives before making any decisions and consult the appropriate professional(s). Outlooks and past performance are not guarantees of future results.
JPMorgan Chase Bank, N.A. Member FDIC. ©2022 JPMorgan Chase & Co.