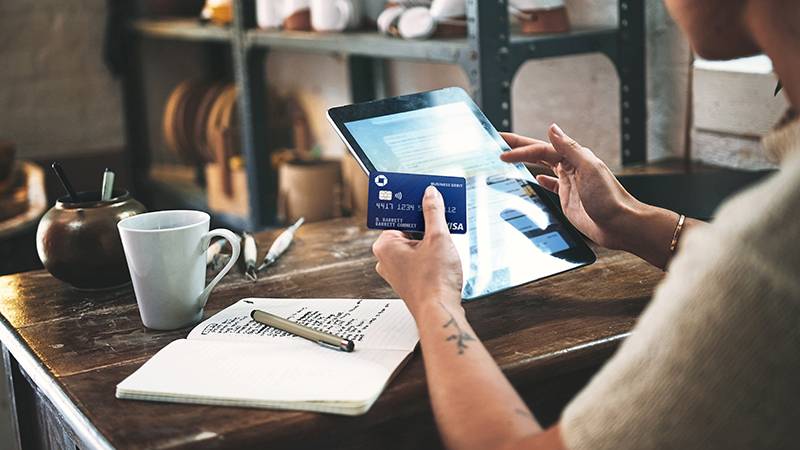 Having good credit is a crucial element of running a successful, long-lasting business. Much like personal credit, business credit signals to lenders how your company handles its finances and, specifically, its debt. Strong credit scores can increase a business's purchasing power by potentially making it easier — and, in some cases, cheaper — to secure loans and other financing. It can also be a useful tool for negotiating better terms with vendors.
Poor business credit, on the other hand, can hurt a company's chances of taking on the debt necessary for growth. But it takes time to build a financial history. So what should you do to prove to lenders that your business is worth the risk when you're starting out? Take these steps now to set the foundation for solid business credit.
Establish your business
Before launching into finances, the first step toward building business credit is a legal one: establishing your business. This means choosing between a limited liability corporation (LLC), a limited liability partnership (LLP) or a corporation. A sole proprietorship is a viable option for some businesses, but this structure won't allow you to build business credit separate from your personal credit. Registering your business as an LLC, an LLP or a corporation makes it a separate legal entity and thus capable of building its own credit. This separation also forms a financial protection barrier between you as the owner and your business. Depending on your business structure and where your business is located, you'll likely have to register your business with its legal name with the secretary of state.
Next, you must apply for an employer identification number (EIN) with the IRS. This nine-digit number is like a Social Security number for your business and allows you to file business tax returns, open a business bank account and, most important, apply for business credit.
Open a business bank account
Separating your personal finances from those of your business is a mandatory step to building credit for your business. The IRS requires that any incorporated business has a business bank account, so it's a good idea to set one up as soon as you have your federal EIN.
Opening a business bank account is also an important first step to building a relationship with a financial institution, one that will become a banking partner when you're looking to grow operations through business credit cards, business lines of credit and business loans. Using a business credit card is a convenient way to pay for everyday business transactions while at the same time building business credit. Having a bank account and credit card for your business also makes it easier to track business purchases, which will make filing taxes more seamless, and creates a professional image for your business with vendors.
Establish accounts with vendors
You can build business credit in much the same way as you'd build personal credit by making purchases and establishing accounts with suppliers or vendors. Remember that it's important to work with companies that report to a business credit reporting agency. As you purchase material, inventory or services, your company's debts and payments are recorded with business credit reporting agencies. These transactions contribute to a business credit report and, after several trade lines have been established, a business credit score. Each transactional relationship your business has with another company can be used as a trade reference on future credit applications.
Use credit responsibly
While the preceding steps lay out the path to establishing business credit, there's a crucial component to establishing good business credit: using that credit responsibly. To calculate your business's credit score, agencies review your company's financial obligations and its repayment history. That means late or missed payments are recorded with credit reporting agencies and can negatively affect your business's credit score. This is where managing your business's cash flow becomes so important. Spreading out your payments is one tactic that helps ensure you have cash on hand to repay your debts. Keep in mind that having too many sources of credit can negatively affect your score. Another good practice for maintaining business credit is to regularly check your credit report. By doing this, you can spot and correct errors and stay aware of any fraudulent activity.
Take the first step toward good credit
Speak with a Chase business banker to discuss how you can open a business bank account, one of the first steps toward building your business's credit.
For informational/educational purposes only: The views expressed in this article may differ from those of other employees and departments of JPMorgan Chase & Co. Views and strategies described may not be appropriate for everyone and are not intended as specific advice/recommendation for any individual. Information has been obtained from sources believed to be reliable, but JPMorgan Chase & Co. or its affiliates and/or subsidiaries do not warrant its completeness or accuracy. You should carefully consider your needs and objectives before making any decisions and consult the appropriate professional(s). Outlooks and past performance are not guarantees of future results.
JPMorgan Chase Bank, N.A. Member FDIC. © 2023 JPMorgan Chase & Co.