The Importance of Business Credit Scores
Your business may have a credit score. Learn what it is and how to establish a good one. Presented by Chase for Business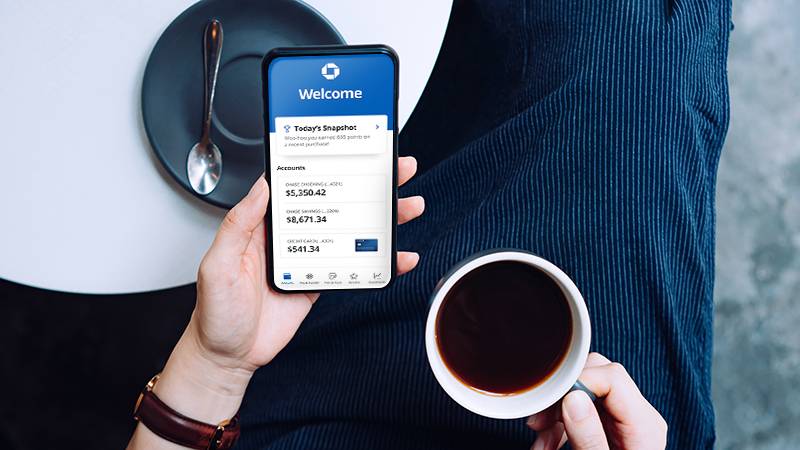 2020 was predicted to be a year of growth for the business community. This of course was before COVID-19 shook the world. In the Chase 2021 annual Business Leaders Outlook survey, decision-makers shared what they did to successfully navigate the new normal — and their plans to capture even more upside this year.
While certain industries, such as restaurants and retail, were more affected than others, one theme emerged from the majority of business leaders polled: resilience.
With most business leaders (63%) still feeling optimistic about their own companies' performance, the survey results tell a story of disruption, adaptation and resolve in the face of uncertainty and plans for a rebound in 2021.
More than 1,000 distinct businesses spanning 12 different industry sectors across the U.S. took part in this year's Business Leaders Outlook survey. In years past, the survey focused on nuts-and-bolts business concerns, such as anticipated changes in operations, CapEx and cash flow. This year's Outlook includes topics related to COVID-19, as the pandemic continues to shape the business landscape.
"Like for so many of us, the events of the past year have changed many small business owners' perspectives and helped them define what's most meaningful to them," says Chase Business Banking CEO Jennifer Roberts. "Business leaders have a deeper appreciation for quality time with family and friends and the importance of good health for themselves, their employees and their community. These are likely to be permanent mindset shifts."
Work's change of scenery
Businesses have changed where and how they operate, and these changes are expected to continue as they navigate winter. A stunning 78% of companies have moved some, if not all, of their workforce to remote work in the past year. But 81% of business leaders expect at least some of those workers to return to the office by July.
If you've ever purchased a car, gotten a home loan or opened a credit card, you're likely familiar with personal credit scores. But did you know there are also business credit scores? They are used to provide a road map of your business's financial responsibility and create a path for its future.
What are business credit scores?
Business credit scores are like personal credit scores in that the higher the score, the less risky you will appear to lenders, partners, insurance companies and investors. Any business with a business credit card, line of credit, or other business products gets a business credit score. The difference is that while personal credit scores are private, business credit scores are available to anyone willing to pay for them. For this reason, many businesses are even more motivated to build good business credit.
Another difference between the two is the actual score. Personal credit scores range from 300 to 850 regardless of the reporting agency. Whereas many bureaus use business credit scores from 1 to 100, with some additional scores depending on which agency is doing the reporting and what is being scored.
Where do they come from?
Three major reporting bureaus issue business credit scores. While Chase uses a custom scoring tool to evaluate applications for business credit, understanding how these bureaus collect information provides valuable insight into business credit reporting:
Dun & Bradstreet® PAYDEX®: The Paydex is a unique dollar-weighted numerical indicator of how a firm paid its bills based on trade experiences reports to Dun & Bradstreet. A Paydex of 80 denotes that payments reported to Dun & Bradstreet have generally been made within terms. A Paydex over 80 indicates that payments reported to Dun & Bradstreet have been made earlier than terms.
Equifax : Scores are based primarily on reports from business lenders and include three different measurements. The Payment Index of 0 to 100 shows a business's payment trends to goods and service providers over the past 12 months. A Credit Risk Score ranges from 101 to 695 and predicts the likelihood of a business becoming delinquent within the next 12 months. A Business Failure Score ranges from 1000 to 1604 and predicts the likelihood of a business closing within the next 12 months.
Experian®: Experian® Commercial credit scores utilize traditional and advanced machine learning methodologies to evaluate the health and payment behavior or a business. The most impactful factors evaluated in determining the score include past payment history, current payment status, debt-to-credit ratio, and information such as the age of your business, and whether you are experiencing severe delinquency activity, including judgements or liens.
How important is having a good business credit score?
Having a good business credit score can reap benefits well beyond being approved for a business credit card. So exactly how can it help you grow your business? Let us count the ways. A good business credit score can help you:
Get access to cash for growth and expansion
Secure lower interest rates and higher lines of credit
Negotiate better payment terms with suppliers
Take advantage of lower insurance premiums
Increase the value of your company
How do you establish business credit?
Follow these tips to build your business credit and protect your good name and your assets:
Get started
Speak with a Chase business banker or visit Chase.com/business to determine which business products are best for your needs and discover ways to grow your business credit score — and your business.
For informational/educational purposes only: The views expressed in this article may differ from those of other employees and departments of JPMorgan Chase & Co. Views and strategies described may not be appropriate for everyone and are not intended as specific advice/recommendation for any individual. Information has been obtained from sources believed to be reliable, but JPMorgan Chase & Co. or its affiliates and/or subsidiaries do not warrant its completeness or accuracy. You should carefully consider your needs and objectives before making any decisions and consult the appropriate professional(s). Outlooks and past performance are not guarantees of future results.
JPMorgan Chase Bank, N.A. Member FDIC. ©2023 JPMorgan Chase & Co.