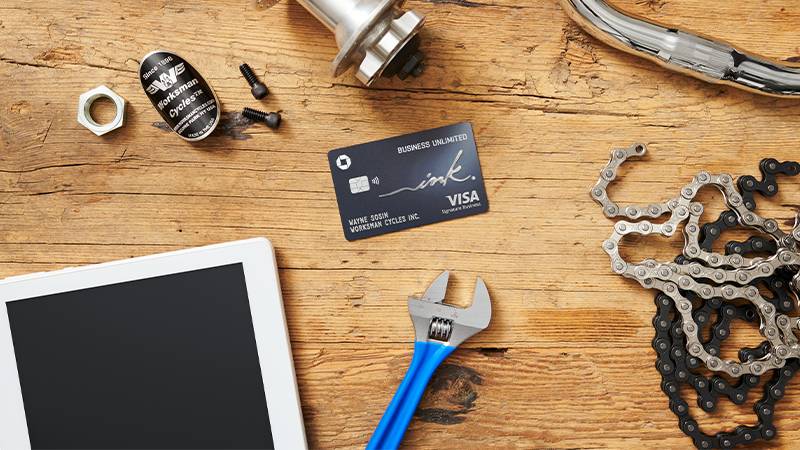 As the owner of an LLC, you may wonder which business banking accounts are available to you. The answer is: more than you think. In addition to business checking and savings accounts, many LLC owners open business credit cards. One of the biggest misconceptions surrounding LLCs is that your business must be incorporated to be eligible for a business credit card. That's simply not true. In fact, business credit cards are an excellent way for LLCs to separate business and personal expenses, while building business credit.
Why open a business credit card for your LLC?
Increase your purchasing power – LLCs may need to purchase items such as office equipment, materials or technology. Business credit cards allow you to get the items you need today and pay them off in 30 days or even longer without tapping into your working capital.
Separate your personal and business expenses – One of the main benefits of having an LLC is to limit your personal liability. The same is true of having separate personal and business bank accounts, including credit cards. This separation can even help streamline the process come tax season.
Earn rewards for everyday spending – Many business credit cards for LLCs offer rewards or points on purchases that you can reinvest in your business. Rewards can usually be redeemed as cash back, account credits, travel and more, depending on the card you choose.
Establish business credit – A good business credit score can open many financial opportunities, including better interest rates, higher lines of credit and low-interest loans for an LLC. One of the best ways to build business credit is by opening a business credit card and using it responsibly. Many businesses do so by using a business credit card to make everyday purchases and paying the balance in full each month.
Get affordable short-term financing – Business credit cards are an excellent way to bridge short-term working capital needs and earn rewards. If you pay off your card monthly, it might be a good way to manage your cash flow.
What LLCs should look for in a business credit card?
You may face many unexpected expenses as you get your new LLC off the ground. Business credit cards are a great way to access financing to cover these expenses without tapping into your working capital. Here are some of the benefits to look for when choosing a business credit card for your LLC.
0% interest introductory rates: Business credit cards that offer 0% introductory interest rates allow business owners to make purchases for inventory, equipment and any other expenses with no interest. Just be sure to pay off your purchases before the introductory period expires and interest accrues.
Rewards that meet your needs: Just because a credit card offers a great travel benefit doesn't mean it's the best one for your business. Remember that rewards are good only if you actually take advantage of them. Do some research to find the best card for your needs. Many offer bonus points or rewards for spending in certain categories or during specific time periods. And some, like the Chase Ink Business Unlimited® Credit Card, offer unlimited 1.5% cash back rewards for any purchase.
Employee cards at no additional cost: If you have employees who make purchases on behalf of your business or who need to pay for travel or other expenses, it may be a good idea to find a credit card that offers employee cards at no additional cost. This is also a great way to earn rewards or points because all rewards will go toward the business's account. You can also set spending limits to maintain control and take advantage of the card lock and unlock feature in case someone loses their credit card and needs a replacement.
High introductory bonuses: If you are planning to make a large purchase soon, consider a business credit card that offers a large welcome bonus offer for spending a certain amount within the first few months. For example, the Chase Ink Business Preferred® Credit Card offers 100,000 bonus points after you spend $15,000 on purchases in the first three months after account opening.
Get started
Now that you know what to look for in a business credit card, speak with a Chase business banker or compare cards online to determine which one is best for your LLC.
For informational/educational purposes only: The views expressed in this article may differ from those of other employees and departments of JPMorgan Chase & Co. Views and strategies described may not be appropriate for everyone and are not intended as specific advice/recommendation for any individual. Information has been obtained from sources believed to be reliable, but JPMorgan Chase & Co. or its affiliates and/or subsidiaries do not warrant its completeness or accuracy. You should carefully consider your needs and objectives before making any decisions and consult the appropriate professional(s). Outlooks and past performance are not guarantees of future results.
JPMorgan Chase Bank, N.A. Member FDIC. ©2022 JPMorgan Chase & Co.