Process Chase POS℠ transactions
Get details on managing transactions, including payment processing, looking up past transactions, and more.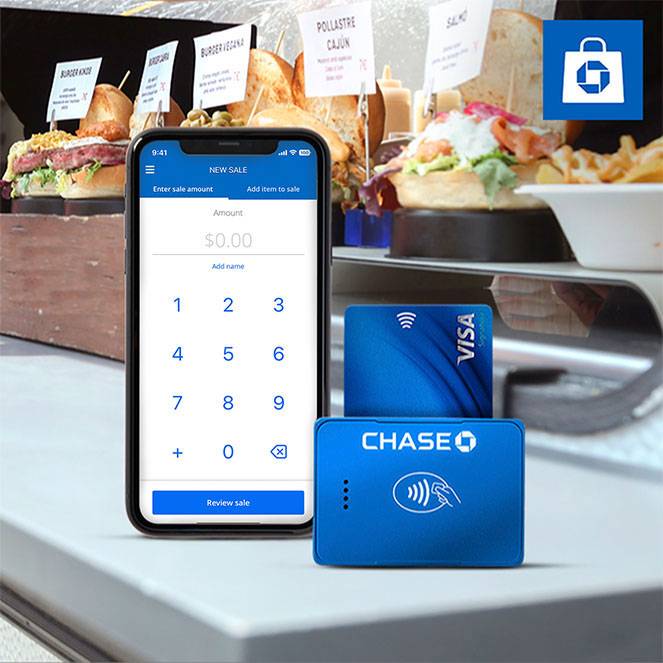 Transaction support topics
Get answers to the questions most frequently asked by business owners like you.
Funds may be held for a variety of reasons, including protecting against fraud and exceeding deposit limits.
Fraud: To protect against fraud, some transactions may require additional validation. Chase may hold funds and request documentation from you to ensure the transaction is legitimate. If additional documentation is required you'll receive an e-mail from WePay.com with the steps you'll need to take to resume payouts from your payments account. Once the documents have been reviewed and the transaction is approved, Chase will deposit the funds into your account.
Deposit Limits: Limits are set at the account level and differ by a variety of factors. Funds may be held when the deposit amount exceeds a deposit limit set by Chase. Deposit limits cover potential chargebacks, returns, unshipped merchandise, refunds, and/or unfulfilled services and act as a buffer between the time payments are processed and the time you can access these funds, in order to mitigate the risk of making funds accessible immediately
Chase POS payments completed before 8 PM Eastern Time Sunday through Friday will be deposited into your Chase Business Checking account by 12 AM Eastern Time.
Chase POS payments completed before 8 PM Eastern Time on Saturdays will be deposited into your Chase Business Checking account by 7:30 AM Eastern Time Sunday morning.
Any Chase POS payment completed after the daily cut off time will be deposited the next day.
Individual transactions may require additional information to ensure they aren't fraudulent. This type of review protects you and Chase and can easily be resolved by responding to a request of additional documentation.
If you have further questions, go into your Chase Online Business portal transaction history, choose the transaction, and see the details. Choose Report a Problem and complete the form. Be sure to use the email address used to open your checking account.
For each Chase POS transaction, fees are subtracted from your total before you receive your deposit. No additional transaction fees will be charged at the end of the month. To see the deposit amount and any adjustments and fees, go to the full transaction history in your online account and choose the transaction for more details.
At this time merchants using Chase POS and the card reader can process international credit cards using the Swipe, Dip, or Tap methods of entry. For manual entry transactions only cards with a U.S.-based billing address can be used.