Family brings its Dominican culture and recipes to the U.S.
These Dominican siblings turned their dreams into a reality and their family recipe into a business. Find out how.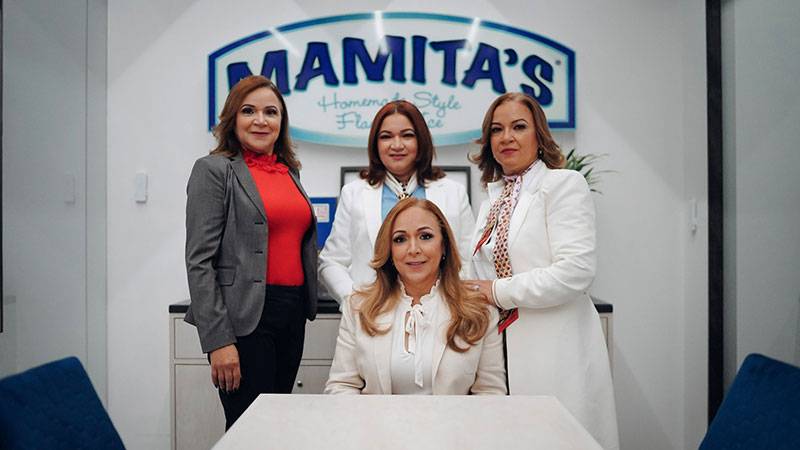 Family is everything to the Morels, but the thought of moving their eight children from Santiago, Dominican Republic, to the United States all at once was overwhelming. So they made a tough decision: Máximo would come first to find a place to live and then slowly bring the rest of the family. In 1990, he settled in the Ozone Park section of Queens, New York, and as planned, the Morel children began to arrive in groups — oldest to youngest.
For a family that puts such high importance on togetherness, separation was the toughest part. Once the last two children arrived in New York, the family was whole once again and ready to make up for lost time.
While their new country afforded them a wealth of opportunities, the Morels missed many things about their homeland. At the very top of the list? The climate and the food. They couldn't control the weather, but when it came to the food, they had an idea.
"We host a holiday party for our employees yearly. We normally use our reward points to purchase gift cards or gifts to give away during the event."
– Natalie Ramones, Mamita's Ices
Recreating a piece of home
Using her grandmother's recipe that she remembered enjoying as a child, Nieve Morel, one of the siblings, started making flavored ices at her home in the Bronx with just a few pans and a small freezer. The family enjoyed this nostalgic taste of home, but Nieve had much larger dreams. Her plan was to sell the ice to as many bodegas in New York — several of which were owned and patronized by fellow Dominicans — as she could. So Nieve compiled the phone numbers in a book, called to take orders and then hand-delivered the ices. She forged an immediate bond with the business owners and quickly earned their trust — and their business.
Nieve spent those early days working at a jewelry store and her nights making the homemade ice. She packed it in coolers and took it with her to work, making deliveries on her way home. "Sometimes I would go to bed at midnight," says Nieve. To help increase volume and get the product to even more locations, she convinced her sister Juana to make ices out of her home in Queens.
These frozen treats provided a connection to home that the Morel family missed and had been unable to find in the U.S. Surrounded by such a large community of Latinos, they were hoping others in New York would also enjoy the Dominican-style ices. They had no idea just how much.
Making a name for themselves
The siblings got a taste of entrepreneurship. And they liked it. They opened a restaurant and bakery in Queens and began manufacturing the Dominican-inspired ices there. Despite some language barriers, the family filed all the paperwork and got the business up and running. Things were going great, or so they thought. One day an inspector came into the restaurant and ordered them to throw away all of the ices because they didn't have the right license to sell them. It turned out they needed a milk dealer's license from the state Department of Agriculture and Markets because the ices contained milk.
Instead of refusing or complaining, the siblings helped the inspector discard their products. And this was the start of a beautiful relationship that still exists today. One of the brothers, Franklin, worked closely with the inspector and the Department of Agriculture to understand what was needed and apply for the correct license.
While many would have seen this as a hurdle, the Morels saw it as an opportunity. Up to this point, they had no packaging, no label — not even a name. When Franklin got to that very early question on the application, he asked his siblings what the name should be. It was Juana who suggested Mamita's after their maternal grandmother.
"Family for us is paramount. Since we were very young, our parents instilled in us family values," says Nieve. "Family togetherness is our strength." So it was only appropriate that the business should honor both grandmothers: the recipe of their father's mother and the nickname of their mother's mother. And so Mamita's Ices was born.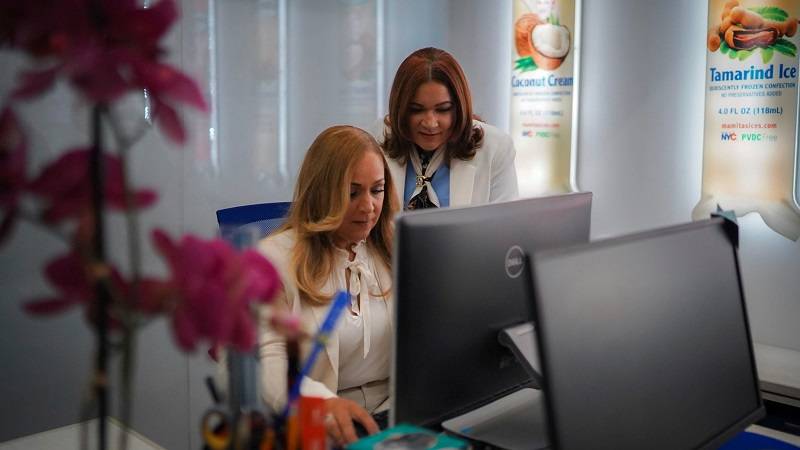 Images by Kel
Extending their family — and their values
Máximo and Juana aren't as hands-on in the business anymore, but one thing is certain: They are still very much in charge of their family. "My dad told us, 'If I see you argue or antagonize each other over a dollar … I'd rather see you with nothing,'" says Juana. "So we're together as a family, always. We're never going to fight over a dollar."
Working with family means everything to the Morels. There's a built-in trust factor. Their children are now helping to run the business. In fact, this next generation is in charge of many of the operational functions of the business, including banking, marketing and distribution.
But it's not just about the family business. They eat together every day, all of them. The siblings, their parents, the nieces and nephews — no one is allowed to miss.
Having business partners who share their values is very important. "Based on your heart, feelings and desires, people come into your life. For us, Jessie Santana was one of those people," Nieve says. "It's not just a client-banker relationship. Jessie is family."
As their business relationship manager at Chase for Business, Santana works alongside each of the company's members to cover every one of their commercial needs. "I'm part of the strategic plan, part of their sales. I feel like an active part of the company that can add value in each of these areas," says Santana. "It's very satisfying to see people from your own community grow and succeed. So I celebrate with them as if they were family."
Planning for the future
Mamita's has come a long way since the Morels started making ices in tin pans in their home kitchens. Today, their products can be found in 15 states and Puerto Rico, and they have plans to move to a larger manufacturing facility and reach at least 40 states. The siblings are exploring new fruits to expand their flavor offerings and working with their Chase for Business team to determine which banking products will help them scale their business. Regardless of what the future holds for Mamita's Ices, one thing is certain: They'll face it together.
The testimonials on this page or provided via linked videos are the sole opinions, findings or experiences of our customer and not those of JPMorgan Chase Bank, N.A. or any of its affiliates. These opinions, findings or experiences may not be representative of what all customers may achieve. JPMorgan Chase Bank, N.A. or any of its affiliates are not liable for decisions made or actions taken in reliance on any of the testimonial information provided.
For informational/educational purposes only: The views expressed in this article may differ from those of other employees and departments of JPMorgan Chase & Co. Views and strategies described may not be appropriate for everyone and are not intended as specific advice/recommendation for any individual. Information has been obtained from sources believed to be reliable, but JPMorgan Chase & Co. or its affiliates and/or subsidiaries do not warrant its completeness or accuracy. You should carefully consider your needs and objectives before making any decisions and consult the appropriate professional(s). Outlooks and past performance are not guarantees of future results.
JPMorgan Chase Bank, N.A. Member FDIC. ©2022 JPMorgan Chase & Co.