Around the world in 80 hours using Chase Ultimate Rewards® points
Find out how a Seattle restaurant and winner of three James Beard Awards invests in its people without spending a dime.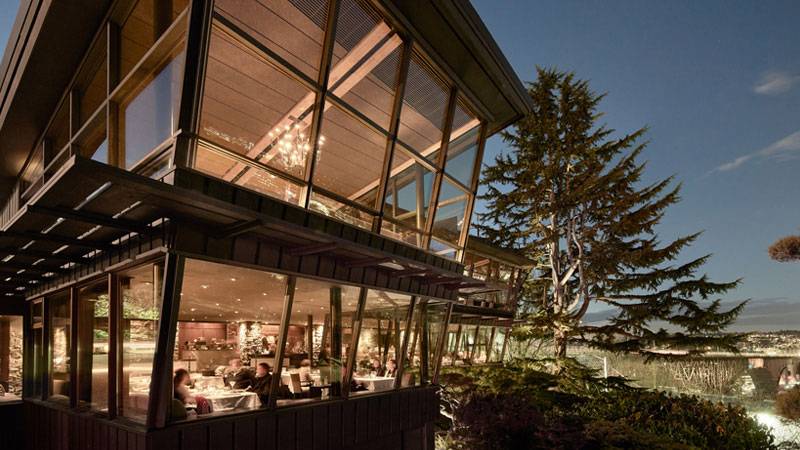 In 2007, Brian and Mark Canlis became the third generation to take the reins of Canlis, a beloved Seattle restaurant. To say the heat was on and expectations were high is an understatement.
"When our grandfather, Peter, opened the restaurant in 1950, he wanted it to be the best restaurant in the world," says Brian. "He wanted to be famous and the best — and he was."
The elder Canlis rubbed elbows with A-list celebrities, including John Wayne, Sophia Loren and Rita Hayworth. His original menu featured Polynesian cuisine prepared by a Chinese executive chef and served by Japanese waitstaff. With his fine-dining establishment, Peter Canlis achieved worldly success. When Brian and Mark entered the picture after their parents ran it for the 30 years following Peter's death, they decided it was time for a change.
"When our new controller came on the team, he gave a us a long, hard look and said, 'You spend a ton of money on travel, and you don't have a company credit card.'"
– Brian Canlis, President, Canlis
A way to take Canlis out into the world
Like a lot of good ideas, the inspiration came to them over dinner. Brian recalled dining at El Bulli in Spain when he was younger and how it had changed the way he thought about food and service. If one visit to a restaurant could have such a profound impact, what would happen if they visited more restaurants in other countries? So instead of inviting the world into their kitchen and dining room as Peter Canlis had done, Brian and Mark decided they would go out into the world and bring their experiences back to the restaurant.
They soon started traveling to the most renowned restaurants in every corner of the world, crossing items off their bucket list and taking copious notes along the way. The brothers began to realize that these dining experiences fed more than their appetite for global cuisine: They also fueled their own business's success.
A new program takes flight
"We think dining at the world's best restaurants is the greatest education we could ever spend money on," says Brian. "And yet the problem was, only my brother and I were getting that benefit. That seemed really short-sighted."
So before Christmas one year, Brian and Mark gathered their six-person executive team and asked, "What if we gave you dinner at any restaurant in the world? You pick the restaurant, and we'll fly you there with a buddy from the team."
And just like that, Around the World in 80 Hours was born.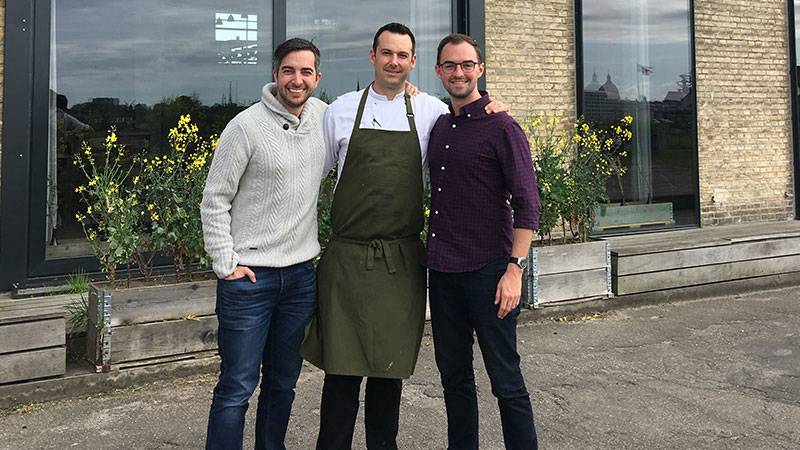 They broke up into four teams of two, Mark and Brian included, and gave the idea a shot. The trips were expensive. Flights, hotels, dinner — it all added up. "And yet, we came back and we did reports on these restaurants, and it was life-changing for our company," says Brian.
Different ways of providing service, dishes to experiment with, and the ambiance of some of the most iconic restaurants would come up in strategy meetings. These trips were not vacations. They were investments in Canlis' innovation.
It was a large investment, but it was quickly paying off. Brian and Mark didn't realize just how much until their next hire.
A new point person, a game changer
Just when the Canlis brothers thought the program couldn't be any more successful came a surprising new development. Shortly after they hired their new controller to oversee Canlis' accounting, he came to them with an observation: "If you guys just build a strategy around choosing a company credit card and putting everything on it, then you could finance your Around the World in 80 Hours without tapping into your capital." This quickly earned him a new title — points expert.
Creating the restaurant's education program, Around the World in 80 Hours, then coming up with a way to finance it entirely using Chase Ultimate Rewards points was a textbook Canlis move: changing their business's practices to add another layer of innovation to one of Seattle's oldest, most storied restaurants.
Brian recalls the moment, "And so, he does all the research, and he comes back and says, 'The best cards, no question, are the Ink credit cards through Chase.'" They signed up for an Ink® business credit card without a second thought. The controller set up the Ink credit card as the primary method of payment with vendors for all business expenses.
"A year later our controller comes by, and says, 'So we have a million and a half points, where do you want to go?'" recalls Brian.
They learned to play their credit cards right and soon discovered other cost-savings opportunities. Tapping reward benefits, the Canlis team stayed only at Hyatt hotels because of its partnership with Chase. "We now fund these trips totally through points, which has given us the freedom to feel good about taking these trips even in a down financial year," says Brian.
A trip in the nick of time
Everything was going great. Another trip was on the books, and Canlis had just been nominated for another James Beard Award, this time for Outstanding Hospitality. But shortly after Brian returned from a trip to South Korea in February 2020, he knew his industry — and the world — may be in trouble. Another global trip had provided useful insights and a different way of doing business. But this time the lessons learned would reach a far larger audience.
"I remember seeing Seoul and being shocked at the mask usage," says Brian. "All the tourist locations were empty. And we were like, 'Wow, how is the pandemic this big a deal?' So that got us more on our toes."
Back in Seattle, the Canlis brothers started working on a contingency plan in case conditions worsened. "We were the first restaurant in the country to announce closing and the first to announce reopening as something else," Brian says. In March 2020, the lights went out in the dining room, and a drive-thru experiment took its place.
Brian credits their last Around the World in 80 Hours trip to South Korea that February as one of the reasons Canlis was able to pivot quickly, retain its staff and thrive, despite having to close its dining room for almost 500 consecutive nights.
Pivots and points
Anticipating shutdowns from COVID-19, Canlis worked furiously with Tock to turn its existing reservation platform into a way to support new takeout and delivery options. The Canlis brothers knew other restaurants were up against many of the issues in pivoting their operations. So they had an idea. "We helped inspire Tock To Go, and then we just used the hell out of it, because we couldn't have navigated the pandemic like we did without it," says Brian. With Tock, they could bring fine-dining experiences right to customers' homes. For many restaurants, that was a lifesaver.
After discovering the power of points with Around the World in 80 Hours and later pivoting to a takeout model, the Canlis brothers got a new way to translate points into experiences. During a time when fewer people were traveling due to the pandemic, Chase DiningSM launched and enabled cardmembers to use their Ultimate Rewards points for something local — new culinary experiences.
Launched in October 2020, Chase Dining brought the ability to use points to pay for reservations, takeout and experiences across Tock's network of restaurants across the country, which includes Canlis and other community hubs.
"It's like cryptocurrency," says Brian. "We're hearing from guests that it's so exciting that they have their points — this big wallet full of stuff — and they're discovering new ways to be able to use them. Being on the Chase Dining hub within Ultimate Rewards also opens us up to a whole new clientele who didn't know about Canlis or didn't think of dining in Canlis. But now they can afford it or can consider us because there's a different way to pay for it. That's awesome."
As the world continues to change, so will Canlis — whether it's through new ways to redeem points and transact business or new options for how people can experience fine dining. Creativity is always on their menu.
The testimonials on this page or provided via linked videos are the sole opinions, findings or experiences of our customer and not those of JPMorgan Chase Bank, N.A. or any of its affiliates. These opinions, findings or experiences may not be representative of what all customers may achieve. JPMorgan Chase Bank, N.A. or any of its affiliates are not liable for decisions made or actions taken in reliance on any of the testimonial information provided.
For informational/educational purposes only: The views expressed in this article may differ from those of other employees and departments of JPMorgan Chase & Co. Views and strategies described may not be appropriate for everyone and are not intended as specific advice/recommendation for any individual. Information has been obtained from sources believed to be reliable, but JPMorgan Chase & Co. or its affiliates and/or subsidiaries do not warrant its completeness or accuracy. You should carefully consider your needs and objectives before making any decisions and consult the appropriate professional(s). Outlooks and past performance are not guarantees of future results.
Rewards shown were accrued over the course of several months and represent above average earn for customers with this credit card. The actual amount of rewards you accrue will be dependent on your credit limit and purchase activity.
JPMorgan Chase Bank, N.A. Member FDIC. ©2022 JPMorgan Chase & Co.