Managing a home business efficiently
Managing a home business is a balancing act. Learn how to set up a home office and seven ways to manage your home business. Presented by Chase for Business.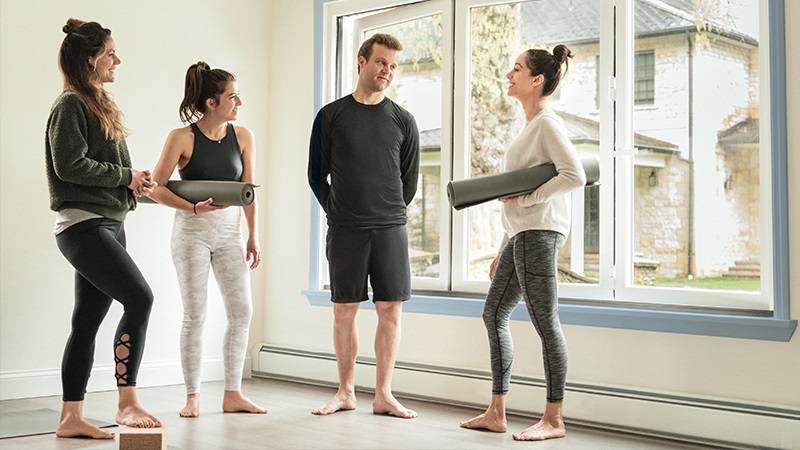 Working from home is the new normal. There are advantages to running a home business, like saving on rent and other facility costs. These can make a big impact on your bottom line.
Learn how to set up a home office, and set yourself up for success, with these tips for managing your time and resources:
1. Design a smart setup
Start with the basics. Getting the essentials in place first will help you work as productively as possible.
Desktop or laptop computer to run your business from
Phone to communicate with clients, suppliers and partners
Router and Wi-Fi access to stay connected
Physical and cloud storage to back up your files
Printer and scanner to process documents
If you can keep all this equipment in a separate area of your home and use it exclusively for work, you may be able to deduct your rent and other home-based business expenses on your tax return. You should seek professional advice about these deductions from a tax professional if you have additional questions.
2. Aim for an ergonomic workspace
It's easy to assume that you can work from anywhere. But too much time slouching on the sofa with your laptop can make working from home an unhealthy occupation. You can create a healthy workspace by setting up your computer and other electronics according to some key ergonomic principles:
Position your laptop or desktop monitor at eye level to prevent head, neck and back aches.
Select a chair or cushion that supports your lower back to improve your posture and prevent back pain
Keep your hands and wrists in a neutral position when typing, using your smartphone or doing other repetitive tasks. This can help prevent carpal tunnel injuries.
3. Manage time effectively
When you own a small business, the buck stops with you. Your day might include everything from negotiating with suppliers to designing a marketing plan.
Because your to-do list is so long and varied, anything that saves you time can be a worthy investment. Following some basic time management rules can help maximize every moment of your day.
Create a schedule in advance. Plan out your day or week ahead of time so you can get right to work on tackling more high-value tasks.
Work toward your business goals. Everything you do should contribute directly toward the objectives in your business plan.
Set up systems. When you define workflows, you take the guesswork out of important daily operations. For instance, do you have a system in place for processing customer orders or employee timesheets?
4. Hire the right employees
Even if your home business stays small, you may find that you need help accomplishing key tasks. Before you hire employees, make sure they're the right fit. Start by writing a clear job description that outlines the role and states the skills and experience you expect.
Then, share your listing with relevant professional groups or colleagues. Interview your candidates via video or phone to learn more about them and finalize your hiring choice.
5. Outsource when possible
Hiring employees can be a great way to get full- or part-time help. But for certain tasks, enlisting the help of a contractor (PDF) or freelance business could be a better option. For example, an independent contractor may be able to take over:
Setting up e-commerce functionality for your website
Managing social media
Developing a marketing plan
Most contractors can do their jobs remotely. That means you can continue to run your business without bringing an employee into your home office space or renting an office space.
6. Build a professional network
When you run your business from home, you may spend a lot of time by yourself. But you can still build a professional network even if you work independently.
To find your network, search online for professional organizations in your industry. Join their national networks or local chapters and take advantage of any programming they offer. You can also search for relevant groups on social media sites.
7. Keep your workday and downtime separate
If you have a home-based business, it's easy to allow work and leisure time to mix. To keep these times separate, stick to a work schedule. Take timed breaks and let yourself log off at the end of the day, just as you would in an office.
If you share your home with family or friends, establish boundaries. Communicate your schedule and workplace needs clearly to set expectations and stay focused.
Keep these tips in mind to help you stay productive and efficient from your home office. As your business grows, a business banker can talk with you about next steps, like opening a small business checking account or applying for a small business credit card.
For Informational/Educational Purposes Only: The views expressed in this article may differ from other employees and departments of JPMorgan Chase & Co. Views and strategies described may not be appropriate for everyone, and are not intended as specific advice/recommendation for any individual. You should carefully consider your needs and objectives before making any decisions, and consult the appropriate professional(s). Outlooks and past performance are not guarantees of future results.
JPMorgan Chase Bank, N.A. Member FDIC. Equal Opportunity Lender, ©2023 JPMorgan Chase & Co.