What to know before you open your first business bank account
Get familiar with your banking options and the process for opening an account. Presented by Chase for Business.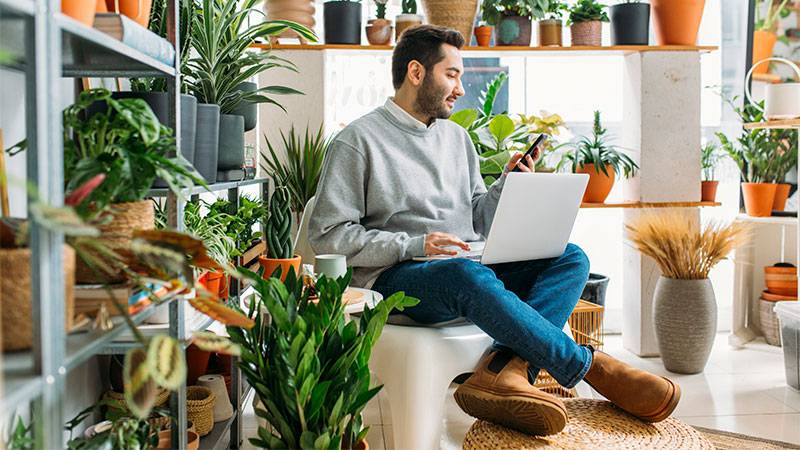 Opening a bank account for your business is a vital step in your journey as a business owner. Along with being essential to your business operations, this account can protect your personal funds, help you avoid tax issues and simplify your accounting. And that's just the beginning of the benefits of a business bank account. Once you've decided on the right bank, the next step is getting familiar with the kinds of accounts it offers and the process for opening an account.
The thought of walking into a bank to open a business bank account can be intimidating — especially if your business is new and you don't have much cash. Whether you plan to open your business bank account in person or online, you may want to first get oriented with the process so that you can feel confident and prepared. That way, you'll be ready to make the most of your business bank account from day one.
Understand common requirements and fees
Before you begin the process of opening a business bank account, it's helpful to know the common requirements and fees associated with these kinds of accounts. For example, many bank accounts require a minimum balance to avoid a fee. Some have monthly service fees. And make sure you understand ATM fees. Does your bank reimburse ATM fees charged by outside banks? If not, you'll need to pay attention to how robust its network of ATMs is, both in your region and, if you travel for work, around the country.
Many banks offer ways for account holders to avoid some of these fees, including having a debit or credit card tied to the account or using the bank's other services.
Know the types of accounts
As with personal banking, there are several different business bank accounts. Each has its own set of benefits, so you might need more than one to help your business succeed. The types of accounts include:
Gather the appropriate documents
In order to open an account for your business, you'll need to first supply the bank with a series of important documents. Having these ready will help make the application process go smoothly and make you look more professional if you opt for an in-person meeting with a banker.
Documents you'll want to gather prior to opening an account include:
Business formation documents — These show how your business is structured, how it operates and who is responsible for managing the finances. For corporations, these are your articles of incorporation, and for LLCs, these translate to your articles of organization.
Ownership agreement — If your business is a partnership or a corporation, your ownership agreement details each owner's rights and responsibilities.
Business license — Before you can open an account, your bank will want to see that your business has filed the paperwork necessary to legally operate.
Doing-business-as certificate —This document displays your business's legal name.
Employer identification number — Issued by the IRS, this nine-digit number is intended to identify your business.
Personal identification documents — As the business owner, you will need to supply the bank with a form of government-issued identification, such as a driver's license or a passport.
Make a deposit and put your account to use
One of the last steps for opening a bank account for your business is making an initial deposit. Before you start the process, make sure you're familiar with the bank's requirements for this initial deposit so that you can be prepared to deposit those funds on the spot. Then, once your new bank account is up and running, you can start benefiting from its features by collecting payments from customers or writing checks to vendors. You can also sync your accounting software to make tracking your business transactions a breeze.
Get started today
Speak with a Chase business banker to learn more about the benefits and process of opening a business bank account, or go to our business checking page to compare accounts and find one that meets your needs.
For informational/educational purposes only: The views expressed in this article may differ from those of other employees and departments of JPMorgan Chase & Co. Views and strategies described may not be appropriate for everyone and are not intended as specific advice/recommendation for any individual. Information has been obtained from sources believed to be reliable, but JPMorgan Chase & Co. or its affiliates and/or subsidiaries do not warrant its completeness or accuracy. You should carefully consider your needs and objectives before making any decisions and consult the appropriate professional(s). Outlooks and past performance are not guarantees of future results.
JPMorgan Chase Bank, N.A. Member FDIC. ©2022 JPMorgan Chase & Co.