How to make ACH payments and wire transfers
ACH payments and wire transfers: what they are and how to use them in your business. Presented by Chase for Business.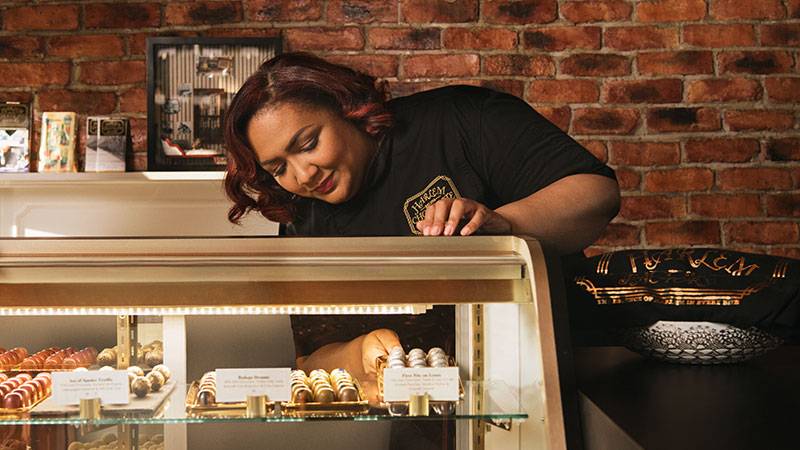 Business owners need the ability to move money easily, quickly and securely — especially in today's fast-paced economy. Electronic fund-transfer tools like ACH payment processing and wire transfers help you do just that.
Through ACH services, business owners can send money to vendors, receive money from payors and pay employees. Some 93% of American workers are paid through automatic direct deposit — that's a common example of ACH at work. Chase for Business customers can even manage funds on the go via the Chase Mobile® app.
How does ACH payment processing work?
ACH stands for Automated Clearing House. Created in the early 1970s, ACH is the system that facilitates all electronic fund transfers in the Unites States. Direct deposit, automatic bill paying and money transfer services like Zelle® all use ACH infrastructure.
You can use ACH to automate your business payables, making routine accounting tasks much more efficient. ACH payments give business owners flexibility and control over cash flow, while keeping all transactions secure. You can use ACH to automate payments, schedule one-time or repeating payments and batch payments according to your needs or your vendors'.

ACH has another advantage over paper checks: speed. Debit transactions must be processed from your account within 24 hours. Payments scheduled by your bank's ACH system usually will credit to the payee's account the next day — two days at most. Monitor your account balance closely to keep track of when ACH debits or credits hit your account.
How do I enroll in ACH with my bank?
You can access ACH services through your bank, including Chase for Business. While the experience of enrolling in ACH services will vary from bank to bank, some requirements apply to all. To pay individuals or to make business-to-business ACH payments, you'll need their bank account and routing numbers. This ensures the money gets to the right place. If you don't know the routing number, you can look it up using the Federal Reserve Banks' E-Payments Routing Directory online.
To get started with ACH Payment Services at Chase:
First you'll need to enroll in Chase Business Online.
Once you log in, click Pay & Transfer at the top of the page and then click Payment Center.
From the menu, select ACH Payment Services and enroll.
Once you're enrolled, click Add Payee to begin adding the names or people and businesses you want to pay.
What's the difference between an ACH payment and a wire transfer?
Wire transfers are another widespread means of electronic funds transfer, but they're initiated and processed by banks instead of the ACH system. Because wire transfers require more effort and verification by both the sending and receiving bank, they cost more than ACH payments.
Wire transfers are commonly used for international payments, which makes them a good choice for businesses that work with companies or suppliers abroad. Chase® Global Transfer enables fund transfers in local currencies to businesses in 140 countries while the real-time foreign exchange rate calculator lets you know just how much to send. As with ACH payments, wire transfers can be future-dated or set to recur. You'll also need some account information from the payee:
Recipient name
Recipient account number
Recipient bank routing or SWIFT number: A SWIFT code or bank identification code (BIC) identifies the bank that'll receive your wire transfer.
U.S. dollar/foreign currency to be used for the transfer
Recipient mailing address with city, region, country and postal ZIP code
How do I get started with ACH?
Enrolling in Chase's ACH Payment Services or initiating a wire transfer isn't difficult. If you get stuck or have questions about the details, your local business banker can walk you through it. They also can help you understand other business banking and online account tools to make your operations run more smoothly.
For informational/educational purposes only: The views expressed in this article may differ from those of other employees and departments of JPMorgan Chase & Co. Views and strategies described may not be appropriate for everyone and are not intended as specific advice/recommendation for any individual. Information has been obtained from sources believed to be reliable, but JPMorgan Chase & Co. or its affiliates and/or subsidiaries do not warrant its completeness or accuracy. You should carefully consider your needs and objectives before making any decisions and consult the appropriate professional(s). Outlooks and past performance are not guarantees of future results.
JPMorgan Chase Bank, N.A. Member FDIC. Equal Opportunity Lender, ©2022 JPMorgan Chase & Co.