Smart Terminal Support
Questions? We have answers. We're here to help you get the most out of your Smart Terminal.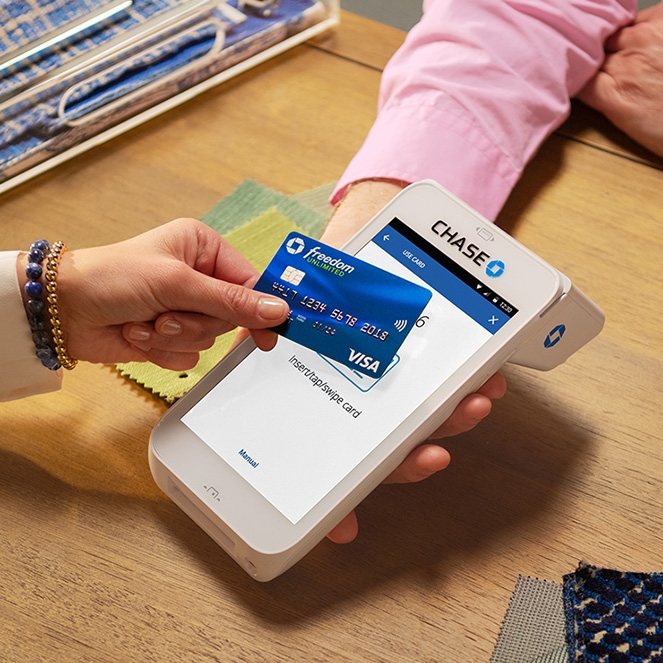 Hi. What can we help you with today?
This page is where we connect business owners like you with the information and resources you need to successfully process payments with your Chase Smart Terminal. To get started, choose the topic you'd like to explore.

For customers ordering and activating their terminal or adjusting settings.
Activating your device for the first time
Terminal configuration options
Merchant reporting
For customers linking bank accounts, apps, or adding users.
Managing your banking accounts
Adding users
Connecting other apps
Closing an account
For customers who are learning how to use their Smart Terminal hardware.
Change device and language settings
Update methods of payment
Process software updates
And more
For customers who need more details on payment processing.
Getting paid
Manage disputes
Track payment activity
Report a problem
Allows customers to manage all the items they sell.
Adding and organizing your catalog items
Creating descriptions
Changing units
SKUs and UPCs
Filing business tax forms
For users who need a hand with Form 1099-K.
Using Form 1099-K
Understanding business and non-profit thresholds
Understanding refunds and fees