Disaster response: Supply chain disruptions
Your supply chain is threatened or cut off. What now?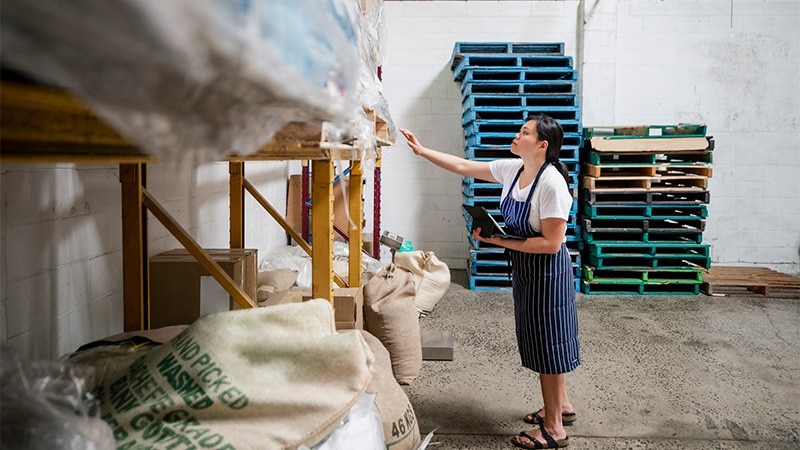 If your business has recently experienced a disaster, there are actions you can take to help you continue to meet demand and provide for your employees, customers and community. Use the following tips keep your supply chain up and running.
1. Identify which supplies are most crucial for your business to stay afloat.
Before jumping into action, evaluate damages and priorities to decide where your efforts will make the most impact.
Take stock of equipment or materials that have been lost or damaged.
Estimate available inventory.
Make a list of the minimum inventory, supplies and equipment needed to operate.
Look for discrepancies between what you have and what you need so that you know where to focus your supply chain efforts.
Determine how long you could shut down your business (if at all). It's helpful to know the number of cash buffer days your business has to get back on its feet.
2. Communicate with key stakeholders in your supply chain.
Provide clarity and direction to your vendors and other people you work with. You might also need to lean on them for insight or help.
Ask suppliers to pause or delay any nonessential shipments.
Ask manufacturers to delay production that's not a priority or to accelerate anything that is.
Let your competitors know what's happened. They may be willing to help you or to collaborate on solutions.
Reach out to your banker and see if they can adjust or delay upcoming payments or suggest the types of credit that might be available to help you keep things moving.
3. Reassure employees and customers.
Transparency is fundamental to trust, so be honest with customers and employees about your supply chain disruptions. Explain how they might be affected and how you plan to handle it.
Tell customers what's happened and any delays or interruptions they can expect.
Let your team know how production, distribution and their jobs will be affected.
Delegate tasks to responsible team members.
4. Rethink your production.
Now is the time to be flexible. Keep an open mind as you consider making temporary changes to processes and product offerings to adapt to the disruptions in your supply chain. Ask yourself the following questions:
Would it help to outsource some of your production, stocking needs or distribution? Reach out to factories, warehouses or distributors unaffected by the disaster.
Can you find alternative sources for materials? Look for local vendors that can respond with agility.
Can you do something else with what you have on hand? If you can't access your usual parts or ingredients, consider making a pivot.
Do you need to adjust your pricing? If you've had to switch vendors or outsource elements of production, you may want to raise or lower your pricing to match.
How can you do right by your customers? If you're unable to meet their needs, consider sending them to a competitor. It might feel counterintuitive, but it can help build trust and business relationships.
We're here to help
When disaster strikes, you may have more questions than answers. You're not alone. Our Disaster Response Series was designed to help you plan for the unexpected and provide the tips and resources you may need — right at your fingertips. Explore the rest of the series below:
For more ways to help your business survive during challenging times, speak with a Chase business banker. Chase team members are available to answer your questions about financial assistance following a disaster, including help with loans to get you back on your feet.