Disaster response: Business power outages
An outage can weaken a small business. But when you know what to do, it doesn't have to.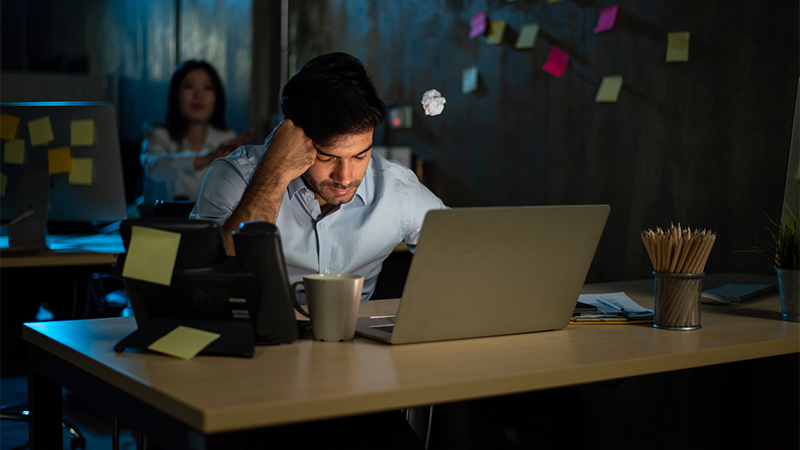 Losing power is stressful, and you'll want to get back to business as quickly as possible. Keep these steps in mind.
1. Contact your local utility company.
Don't assume your utility company is aware of the outage. The more people who report it the better. Be ready to provide your business address and what time the power went out, if known.
Ask when you can expect power to be restored and if there is a website, app or phone number that you can check for updates.
2. Turn off and disconnect equipment and appliances.
Unplug devices within your business that use power if it's safe to do so. This could include equipment, tools, appliances, lights, displays, computers, modems, physical servers, security systems, phones and other communication devices. If you feel unsafe doing this yourself, call a professional.
For refrigerators and other temperature-controlled appliances, ensure doors remain closed to keep existing cool air from escaping. For longer-term outages, add dry ice to keep perishables within a safe temperature.
Look closely at plugs, electrical outlets and fuse boxes, and keep an eye out for any exposed wiring.
If possible, disable security systems or automatic locks and doors that may leave employees and customers stuck in place.
3. Keep track of losses caused by the outage.
Calculate any appliance repair or replacement costs.
Make a list of any products lost or damaged as a result of the outage.
Consider how long the outage lasted, and calculate any revenue or clientele lost as a result.
4. Find other ways to secure, record and track information.
If you continue to conduct business during the outage, manually record any transactions that occur.
Have employees record their time on paper timesheets to be entered later.
Issue paper checks and keep a manual record of all payments.
Notify your bank, suppliers, lenders or any relevant recipients that automatic payments may be interrupted.
Reach out to system administrators to ensure information is accurately entered once service is restored.
If security systems are down, determine ways to protect data, your premises, employees and customers.
5. Use backup power and mobile devices.
If you don't have a generator and the power will be out for an extended period of time, see if you can purchase, rent or borrow one.
If your generator isn't big enough to power all your electrical needs, turn off anything that isn't essential.
If your phone still has service, use it to complete necessary tasks and access the internet for important information.
6. Know what to do after your power comes back on.
Once power is restored, it may be a good idea to update your contingency plan before the next outage occurs.
Keep important contacts, including your utility and insurance companies, in one easily accessible place.
Create a checklist of all tools, equipment and appliances that need to be powered down to prevent damage during an outage.
Consider how long it may take a technician or repair person to arrive at your store location.
Ensure staff members are trained on all processes and procedures.
Make it a habit to keep your mobile device fully charged in case you need to call someone for help.
Don't be afraid to ask for help
The steps above are only a starting point. If needed, reach out to your local utility and insurance companies as well as other business owners for additional insight.
When disaster strikes, you may have more questions than answers. You're not alone. Our Disaster Response Series was designed to help you plan for the unexpected and provide the tips and resources you may need — right at your fingertips. Explore the rest of the series below:
For more ways to help your business survive during challenging times, speak with a Chase business banker. Chase team members are available to answer your questions about financial assistance following a disaster, including help with loans to get you back on your feet.