On Your Way Checklist
On your way
Already saving for retirement? Now it's time to check in on your progress.
Meet the match and max out
If you've been saving in an employer-sponsored retirement plan, then aim to take advantage of an employer match, if offered, and work to contribute the maximum amount allowed.
Consider traditional vs. Roth
Whether you're saving in a workplace retirement plan or in an IRA, consider how different types of accounts, like traditional versus Roth, will affect your future tax picture. If you are eligible, having a mix of traditional and Roth savings can give you flexibility in retirement.
Open an IRA
If you haven't yet, and you're earning a taxable income, then consider opening a tax-advantaged Individual Retirement Account (IRA) to up your retirement savings. You may be able to open an IRA alongside your workplace retirement plan to give your savings a boost, too. If you can, consider contributing the maximum amount allowed to your workplace plan and your IRA.
Open a general investments account
Once you've maximized use of your tax-advantaged retirement accounts, consider investing in a general investment account to get even more of your money working for you. Note: These are taxable accounts. If you make money on your investments, then these gains or income will be taxed.
Things to keep in mind along the way
Know how much you can save and invest by keeping a close eye on your income and expenses.
Build and maintain a cash cushion of three to six months' worth of living expenses.
Factor in any debt. In general, a good practice is to pay down any high-interest debt before investing, but you can consider investing while paying down low-interest debt.
Online investing with Self-Directed Investing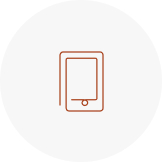 Self-Directed Investing by J.P. Morgan is a smart, low-cost way to invest online for retirement. You have options to create and manage portfolios on your own or have J.P. Morgan designed portfolios managed for you.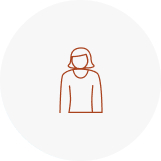 Want the help of a dedicated advisor to develop a personalized strategy? Your J.P. Morgan Advisor gets to know you, your family, and your goals, to help you design a retirement strategy.
Frequently Asked Questions