Roll over your former 401(k) with J.P. Morgan
Roll over your former 401(k)
We help make it easy to roll over a 401(k) or another retirement account from a previous job into an Individual Retirement Account (IRA) from J.P. Morgan.
Get started

on rollover retirement
How we help make retirement rollovers easier
Invest your way either online or with a J.P. Morgan Advisor
Build wealth using retirement accounts with potential tax benefits
Access and control your accounts at chase.com and in the Chase Mobile® App
Take advantage of J.P. Morgan's expertise with educational resources
Know your rollover options
You may be able to keep your savings in your previous employer's plan, roll it over to your new employer's plan, or roll it into an IRA.
Compare the pros and cons: consider which investments are available within each account, what fees you may have to pay, and whether other factors apply, like the ability to borrow money from your 401(k).
If you leave your 401(k) or other retirement account with your previous employer's plan, don't forget about it. Make sure you have a holistic view of your retirement picture.
You may also choose to consolidate all your traditional IRAs into one traditional IRA, or all your Roth IRAs into one Roth IRA. This may help you to track and plan your investments more easily.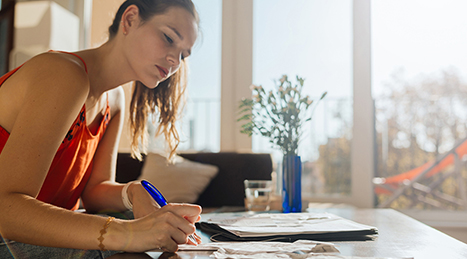 Ready to roll over?
We can help you get started. Moving your former 401(k) or other retirement account can be easy and takes only a few steps.
Don't have an IRA?
Let us help you get set up: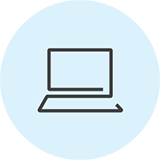 Online investing with You InvestSM
You Invest by J.P. Morgan is a smart, low-cost way to invest online for retirement. You have options to create and manage portfolios on your own or have J.P. Morgan designed portfolios managed for you.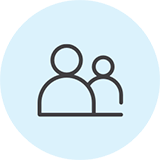 J.P. Morgan Advisor
Want the help of a dedicated advisor to develop a personalized strategy? Your J.P. Morgan advisor gets to know you, your family, and your goals, to help you design a retirement strategy.
Frequently Asked Questions