Traditional IRA Retirement by J.P. Morgan
Prepare for retirement with a traditional IRA
Thanks to the tax-deferred growth of a traditional IRA, you can go into retirement on your terms.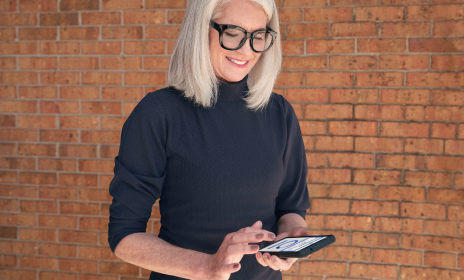 Learn more about Traditional IRA accounts
What is a traditional IRA?

What is a traditional IRA?
It's a tax-deferred retirement account that can help you plan and save for your retirement.
Who is traditional IRA for?

Who is traditional IRA for?
Any adult with an earned income can open a traditional IRA, it's one of the most common retirement accounts.
Why invest in a traditional IRA?

Why invest in a traditional IRA?
The key advantage of a traditional IRA is the ability to reduce your taxable income as you save for retirement.
Start a traditional IRA with J.P. Morgan
Our J.P. Morgan Advisors and online investing tools can help you prioritize your long-term investing and retirement goals.
It's easy to start and manage an account. Sign up online and access your traditional IRA account via desktop or mobile.
After opening up the right IRA for your needs, you can choose from a wide range of investment products, such as mutual funds, stocks, ETFs and bonds.
When it's time to withdraw from your traditional IRA account, we're here to help.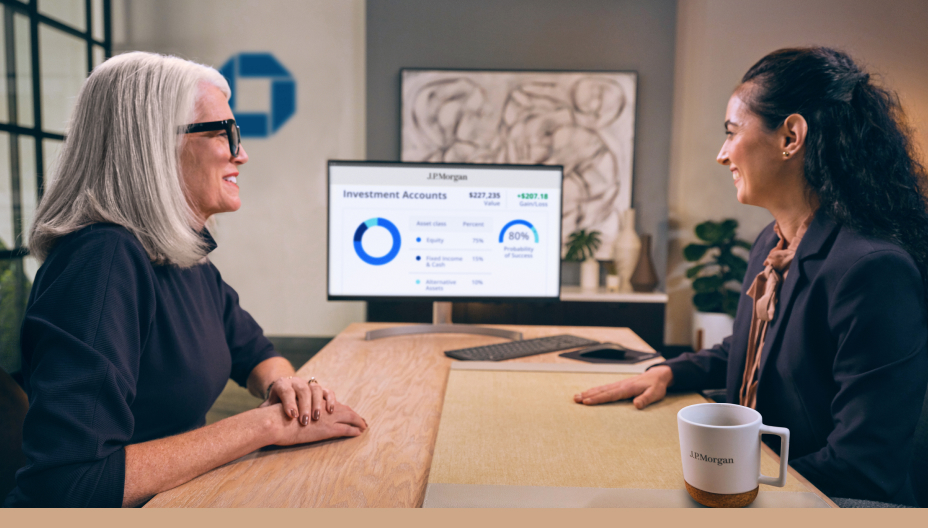 JPMorgan Chase and its affiliates do not provide tax, legal or accounting advice. This material has been prepared for informational purposes only, and is not intended to provide, and should not be relied on for, tax, legal or accounting advice. You should consult your own tax, legal and accounting advisors before engaging in any transaction.
Here's how we can work together
Learn from our expertise
Browse the latest commentary, news, and education from J.P. Morgan specialists to help you make the most of your investments.
Frequently asked questions
Find more ways to invest and stay connected
Roll over your 401(k)

Take the next step toward your retirement goals by moving your employer-sponsored retirement plan into a J.P. Morgan IRA.
Retirement guides
Wherever you are in your retirement planning journey, there's always a best next step. Explore our retirement guides and get a sense of what you could be focusing on.
Subscribe for market commentary

J.P. Morgan's exclusive commentary and news delivered to your inbox.