In Retirement Checklist
In retirement
Make the most of your money in retirement by considering the following strategies. You've worked hard to save and invest, enjoy it!
Plan your spending
Get the most out of your savings with a personalized income strategy and budget. Your investment accounts likely have different tax treatments that will impact which accounts you withdraw from first. Want help? You can take advantage of our educational resources on Learning & Insights – and you can always work with a J.P. Morgan Advisor to customize your strategy.
Reevaluate your investment mix
You may want to shift more of your portfolio to lower-risk investments that produce reliable income, such as bonds. Because bonds typically carry less risk, they may experience smaller ups and downs, helping you protect your retirement nest egg when you're going to need it most.
Strategize when to take Social Security
You'll receive more in benefits if you delay taking your Social Security until after you've reached full retirement age – but consider whether this plan is right for you, or whether it makes more sense to trigger Social Security earlier.
Take your required minimum distributions (RMDs)
The IRS requires that people with many tax-deferred retirement accounts start taking required minimum distributions (RMDs) at a certain age — generally age 70½, for example.
Things to keep in mind along the way
Know how much you can save and invest by keeping a close eye on your income and expenses.
Build and maintain a cash cushion of three to six months' worth of living expenses.
Factor in any debt. In general, a good practice is to pay down any high-interest debt before investing, but you can consider investing while paying down low-interest debt.
Online investing with Self-Directed Investing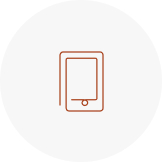 Self-Directed Investing by J.P. Morgan is a smart, low-cost way to invest online for retirement. You have options to create and manage portfolios on your own or have J.P. Morgan designed portfolios managed for you.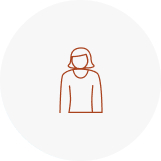 Want the help of a dedicated advisor to develop a personalized strategy? Your J.P. Morgan Advisor gets to know you, your family, and your goals, to help you design a retirement strategy.
Frequently Asked Questions