Point-of-sale system
Chase Point of Sale (POS)℠ App
Transform your smartphone into a versatile POS system with all the essential features you need to accept payments.
Plus, get same-day deposits at no additional cost with a Chase business checking account.
Existing Chase for Business customers, sign in to activate payments and download the app for free: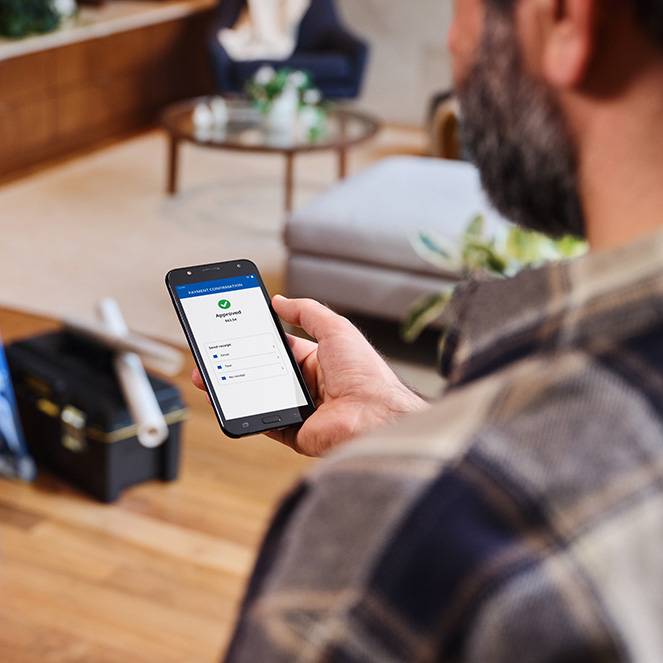 A POS solution that grows with your business
Start taking payments with a free app and add a card reader when you're ready.
Accept payments wherever your customers are with the features you need right in your pocket.
Chase business checking account holders can access cash quickly with no-fee, same-day deposits.
Make selling easy and convenient
Take payments anytime, anywhere in the U.S.
Customers can pay with a tap, dip or swipe when paired with a contactless mobile card reader or key entry.
Build a product catalog
Create and manage a product catalog for a better checkout experience.
Send receipts quickly
Deliver receipts by email or text message with consumer information securely stored with Chase.
Manage sales and more in the app
Search transactions, set up and manage taxes, tips and discounts, and order a mobile card reader.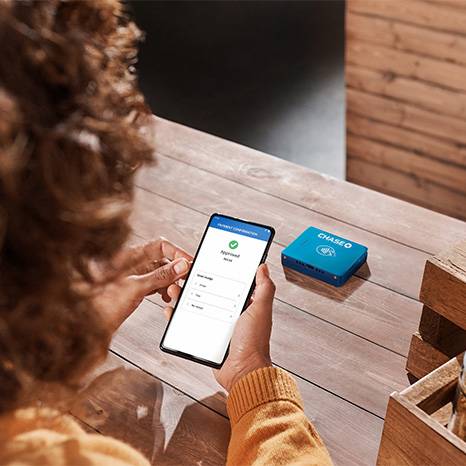 Empower your team to sell uninterrupted
Stay connected all day
Logged in users can stay connected to the Chase POS app for up to 12 hours for uninterrupted selling.
Manage employee access remotely
Add and remove user access directly from Chase Business Online.
Bring your own device
Employees can install the Chase POS app securely on their own smartphones.
Sell more and sell better
Provide the best tools to make a sale, including all-day log in sessions, product catalog and tipping built into the app.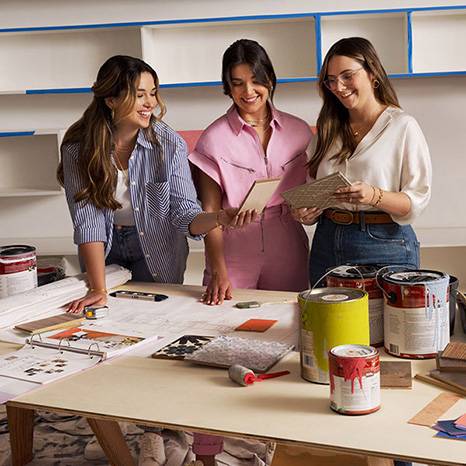 Fair and transparent pricing
No hidden or monthly fees
Hardware
Contactless mobile card reader $49.95 (optional)

Competitive credit card processing rates
2.6% + 10 cents for tap, dip, swipe transactions with the purchase of a contactless mobile card reader
3.5% + 10 cents for manual transactions through the Chase POS app
Frequently Asked Questions
Chase Business Complete Banking® customers: sign into chase.com, select the Chase Business Complete checking® account, select Accept Card Payments and follow the prompts to complete activation. After activation, sign into the Chase POS app to start accepting payments.
If you do not have a Chase Business Complete checking account, please call sales at 1-877-843-5690 or Connect with us.
The Chase Mobile app provides the basics for accepting cards and digital wallets directly from your phone. The Chase POS app is a standalone payments app with additional features that grows with your business. The app enables you to accept credit cards, create a product catalog, set up tax, tips and discounts, provide employees with login credentials and stay logged in for up to 12 hours. You can also order payments hardware right in the app.
You can use a compatible Apple or Android smartphone to install the Chase POS app. Please navigate to the app store listing to find more information on software requirements.
Yes, you can provide your employees with separate login credentials to use the Chase POS app to take payments on their compatible smartphones. Log into Chase Business Online to add or remove users.
There are no hidden fees for downloading and using the Chase POS app. You only pay for the credit card processing rates per transaction.