Every price increase is a chance to re-examine your business
The founder of a Florida-based sauce company shares family secrets for finding opportunities to grow amid inflation. Presented by Chase for Business.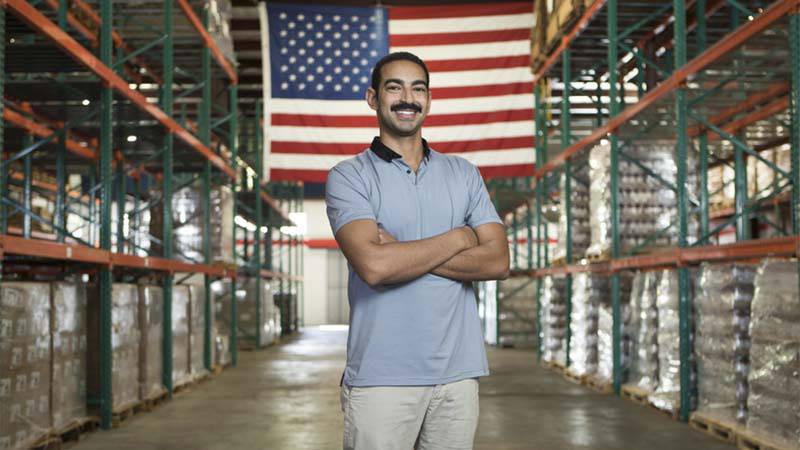 Purchasing. Manufacturing. Packaging. Shipping. If you're a business owner, you may have seen that the cost of everything has gone up. And unless you've been in business for more than 40 years, this type of inflationary market is a challenge you've never had to face. So how are businesses able to survive? One business owner shares some ways he's been able to rise above pricing increases.
In 2016, David Habib was working in corporate America. Long hours at his job in Washington, D.C., forced him to grab quick meals that usually weren't very healthy or delicious. Certainly nothing like the meals he had while growing up. He missed sitting around the table with his family and realized he probably wasn't the only one.
After several attempts to recreate those meals by purchasing jarred sauces containing ingredients he couldn't even pronounce, he knew what he had to do. So he made one call that changed everything. It was to his mother.
"If things are going well, you're not really being nudged to reinvent your supply chain. So every price increase is an opportunity, a silver lining."
— David Habib, Founder & CEO, Yo Mama's Foods
Start with a strong foundation
"From my first lemonade stand, I knew I wanted to start a business growing up," Habib says. "I was always interested in economics and business, and I liked the idea of creating something that you can sell to a lot of people."
When he approached his mother with the idea of bottling the recipe she and his grandmother had perfected, she was all-in. And Yo Mama's Foods — a cleaner, fresher packaged sauce option that would bring people together around the table — was born.
Appropriately, the brand launched on Mother's Day 2017. Five months later, Yo Mama's was available on Amazon, and according to Habib, by December of that same year it had become the best-selling sauce on the platform, a distinction it still enjoys today.
Over the past five years, Yo Mama's has expanded its product line to include a variety of sauces, dressings and oils. As the founder and CEO of Yo Mama's Foods, Habib provides some insights on how his business is still able to thrive despite rising costs.
Own the supply chain
Habib can't stress enough how important it is for any business looking to survive these inflationary times to own the supply chain. "Like many other consumer good brands, our manufacturer would source all raw materials for production, and they would take a margin based on their raw cost of the finished product," he says.
"Because we weren't using preservatives and the ingredients were clean, natural and fresh, our costs were higher. As a result, the manufacturer's margin was, too," he continues. "Sometimes their cut would be more than we were making on a specific sale. So we started something called 'toll packing,' where we took ownership of all the supplier relationships, and then the manufacturer was only responsible for cooking and packaging. This increased our buying power, allowed us to develop supplier relationships early on and created a solid foundation for scaling the business."
Diversify suppliers
Habib admits that owning the supply chain isn't enough — you have to keep your options open.
"Diversification of suppliers has been instrumental to us. And making sure there are three or four vendors we can purchase every item from — whether it's tomatoes, labels, caps or glass jars — has been key for us to keep costs down," he says. "For example, our overseas jar vendor increased their price by 30% last week. We called our U.S.-based vendor, who is not dealing with the same container ship pricing issues, and doubled our forecast for the next two quarters. We're saving money and getting an additional volume discount, while protecting our costs to ultimately avoid unnecessary increases for the end customer."
View every price increase as an opportunity
Habib has learned that sometimes it takes a disruptor like a significant price increase to give you courage to make a major change.
"For us, it was the inflated shipping costs. We supply fresh tomatoes from California, because even though the tomato industry in Florida is huge, there are no tomato processors here. With most manufacturing occurring on the East Coast, we have always paid to ship our tomatoes from the West Coast to the East Coast," he says. "Well, shipping rates have more than tripled since 2019. We were paying about $2,200 to ship from California to Florida. This year, that cost jumped closer to $7,500. We started looking at how we can reinvent our supply chain by working with local Florida growers who are actually overproducing tomatoes to reduce waste, save costs, reduce our carbon footprint and support local growers. We never would have had the courage to do that unless a major supply chain disruption occurred. We will have our first Florida Roma tomato this October."
Be transparent with customers
Building trust with customers is one of the most important things for any business. "We're really transparent with our customers, and we try to avoid any price increases," Habib says. "Through 2021, we kept all of our prices the same and took the losses in our margin. But this year is the worst we've ever seen as far as price increases and supply issues. We just rolled out our first price increase of 2%, even though we are paying well over 18% more for everything we purchase. Our recipe for survival during this crazy time is to make less on every jar, but to sell more to make up for it. And when things get better, we know we'll be well positioned at higher volumes because we focus on customer trust and loyalty."
Build a war chest
Habib uses a tactic that helped mega companies survive the Great Depression. The idea is to save up enough cash to sustain the business during turbulent times for one to three months.
One way Habib has managed to reduce a lot of cash flow pressures is to always look at contracts. "We try to renegotiate them from, say, net 20 days to net 40 or 60 days," he says. "Another thing we do is try to purchase as much as we can on our Chase Ink business credit card to ultimately create another 30 days to pay vendors and suppliers. If planned right, this gives us 90 days to pay for raw materials. Additionally, we get 1.5% cash back on every purchase, which gets reinvested straight back into the business." According to Habib, this has been key to building the company's war chest.
The Chase Ink Business Card has been key to the growth of Yo Mama's Foods since day one and, according to Habib, it has helped them recoup unplanned expenses and scale the business. "We are able to put a majority of our purchases on the card, including 100% of daily shipping expenses, so we get rewards points. It really adds up when we're shipping 2,000 packages a day. It allows us to reinvest the money back into our warehouse and get the right equipment, such as label printers, software, packaging tables, custom boxes," he says.
Plan for the future
Habib is excited about the future and looks to grow his business with a Chase business line of credit. The goal: to gather families around the table through healthy and delicious foods, both here in the U.S. and around the world.
"Every other country is facing the same battles, where they're cooking from home but they can't find quality food that's not loaded with sugar and sodium and preservatives. We export to seven countries now, and international growth is one of our key growth initiatives," says Habib.
Looking for ways to survive and thrive in this inflationary market? Speak with a Chase business banker to learn more about how Chase can help.
The testimonials on this page or provided through linked videos are the sole opinions, findings or experiences of our customer or mentee and not those of JPMorgan Chase Bank, N.A. or any of its affiliates. These opinions, findings or experiences may not be representative of what all customers and mentees may achieve. JPMorgan Chase Bank, N.A. or any of its affiliates are not liable for decisions made or actions taken in reliance on any of the testimonial information provided.
For informational/educational purposes only: The opinions expressed in this article may differ from those of other employees and departments of JPMorgan Chase & Co. Opinions and strategies described may not be appropriate for everyone and are not intended as specific advice/recommendation for any individual. Information has been obtained from sources believed to be reliable, but JPMorgan Chase & Co. or its affiliates and/or subsidiaries do not warrant its completeness or accuracy. You should carefully consider your needs and objectives before making any decisions and consult the appropriate professional(s). Outlooks and past performance are not guarantees of future results.
JPMorgan Chase Bank, N.A. Member FDIC. ©2023 JPMorgan Chase & Co.