9 tips on being a good manager
Improve your business performance, boost employee morale and create a more inspiring workplace with these tips for effective management. Presented by Chase for Business.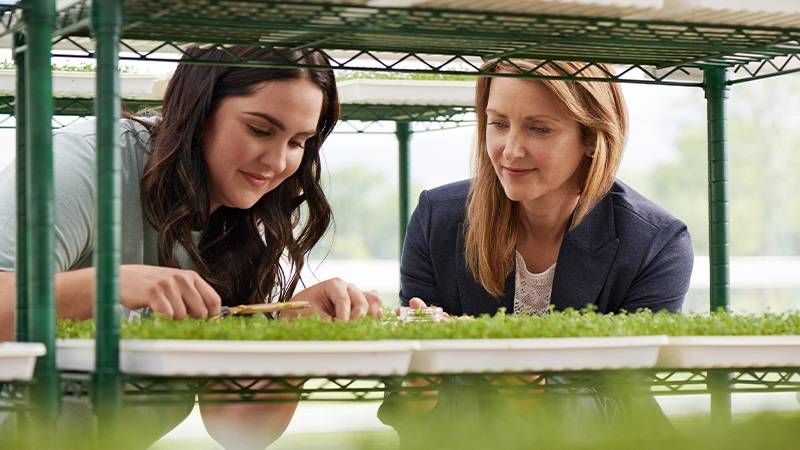 Managing a small business is a balancing act. Good managers can be a source of motivation in the workplace. Poor managers can be a source of frustration. As a business owner, you are inherently a manager who's responsible for carrying out the vision of your company.
Managing your business means balancing personal work obligations with those of your team. Good managers recognize that the key to effective supervision and leadership is excellent people relationships. Learn nine tips on being a good manager and leader.
1. Strengthen your skills
Learning how to be a good manager starts with strengthening your skills and increasing your knowledge. Keep abreast of topics like labor laws, HR training and your organization's culture. Some ways to strengthen skills include:
Learning new management software
Reading more books on management issues
Staying current on industry trends
Learning interpersonal and communication skills
Cultivating self-awareness
2. Listen and communicate
What is a manager? It's someone who can listen to feedback as well as give direction. Being a manager does not mean that you are always right or that you have a monopoly on knowledge. It only means that you make the final decisions. Your team brings to life the company's vision while you give the general direction. This is most successful when you spend a lot of time listening and honing your communication skills.
3. Set achievable goals
Your team needs to know what they are working toward and why. Set achievable goals — whether daily, weekly, monthly, quarterly or yearly. Consider sharing your personal goals with your team as a way to build accountability and support.
4. Be consistent
When you manage a small business, consistency is critical. Hold yourself and your team members accountable — equally and consistently — to metrics for performance, communication and other parameters. Making personal exceptions often leads to loss of respect from your team. Inconsistency may start to chip away at supervision, morale and communication.
5. Learn to spot talent and delegate work
New managers typically fall into one of the following categories when they become leaders:
Those who do everything due to a lack of trust in their team
Those who delegate all their tasks and end up with little on their plate
Those who delegate responsibly as they identify strengths and weaknesses of their team
To be a good manager, learn to spot your team members' talents and delegate work accordingly. Proper delegation ensures your teams can manage projects and deliver results effectively. This also helps you beat deadlines and maintain tight workflow regimes.
6. Motivate your team and acknowledge success
Motivation starts with you and trickles down to your team members. A motivated team will buy into the tasks, ideas and goals you set. Good managers lead by example and find ways to appreciate and motivate their team members to perform consistently.
7. Recognize achievements
Being a good leader and manager means recognizing and appreciating the hard work of your team members. Be quick to acknowledge achievements, effort and improvements. Your recognition will boost morale and encourage other team members to pursue more significant successes.
8. Take responsibility
As the team manager, the buck stops with you. You have to assume responsibility at all times, even when things don't pan out as you hoped — such as missing a deadline or seeing a project fail. Hold yourself to the same standards as your team members and never shift blame downward.
9. Meet one on one
Don't be the elusive manager who is standoffish, only attending high-powered meetings and spending the rest of your time closed off in your office. Communicating well with your team and getting to know them individually may require making time for weekly one-on-one sessions.
Stay on track
Successful management comes down to creating a remarkable business culture in which both managers and team members take pride in their work and your business. Learning to be a good manager is one way to keep your business on track and your employees happy.
Speak with a business banker for more insights on how to better manage your business.
Meet with your local business banker to see how a business bank account can help you show appreciation to your employees and remain consistent across all aspects of your business.
For informational/educational purposes only: The views expressed in this article may differ from those of other employees and departments of JPMorgan Chase & Co. Views and strategies described may not be appropriate for everyone and are not intended as specific advice/recommendation for any individual. Information has been obtained from sources believed to be reliable, but JPMorgan Chase & Co. or its affiliates and/or subsidiaries do not warrant its completeness or accuracy. You should carefully consider your needs and objectives before making any decisions and consult the appropriate professional(s). Outlooks and past performance are not guarantees of future results.
JPMorgan Chase Bank, N.A. Member FDIC., ©2023 JPMorgan Chase & Co.