2023 Midyear Business Leaders Outlook: Optimism holds strong
Ongoing inflation and whispers of recession have business leaders on alert, but optimism is holding steady.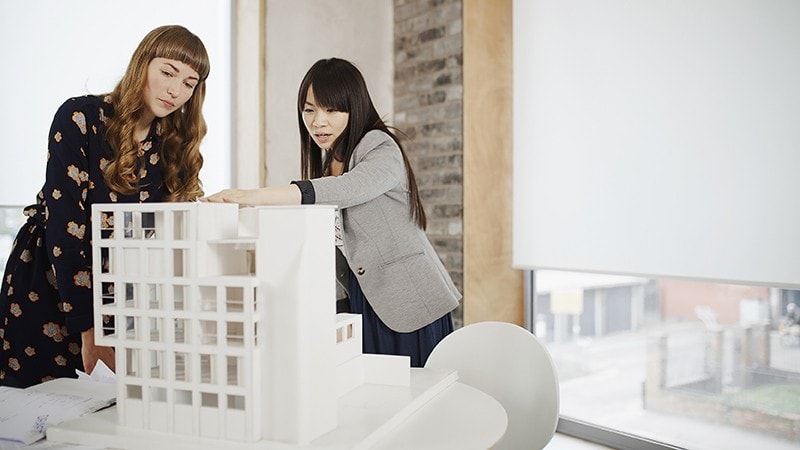 While business leaders are still wary about the national and global economies as a result of recent market disruption, their personal outlooks remain bullish. In fact, 81% are planning to pursue financing and 45% are looking to expand their businesses, according to the Chase 2023 Midyear Business Leaders Outlook survey.
In July, Chase surveyed decision-makers from 505 small businesses with annual revenues under $20 million to see how they're handling a range of operational challenges, including market disruption, tightening credit and a challenging labor market. Despite inflation, hiring challenges and concerns over taxes, 67% of business leaders in our survey expect revenues to increase over the next six months.
Recession-proof spirits
While 47% of business leaders surveyed are now expecting a recession in the second half of 2023, optimism is staying remarkably steady — with minor dips but few significant changes since November 2022.
Optimistic about their company (72% in November 2022)
Optimistic about their industry (63% in November 2022)
Optimistic about their local economy (50% in November 2022)
Optimistic about the national economy (49% in November 2022)
Optimistic about the global economy (45% in November 2022)
In fact, with many business leaders anticipating improved financial positions and growth in expected sales, full-time hiring is at its highest level since our first survey in 2016. And 45% of respondents say they're "hitting the accelerator" on growth — up 10 percentage points since November.
45% of respondents say they're "hitting the accelerator" on growth.
Addressing the stress: A deeper focus on mental health
Some of that unshakeable optimism may be tied to a deepened focus on mental health and stress management in the workplace. Nearly three-quarters (71%) of business leaders report that managing these factors has become an important issue for their employees and their businesses.
Offering mental health days is becoming more common, with more business leaders reporting this benefit since November (up 13 percentage points). And more than half of all study respondents say they've made an effort to implement healthy habits to manage stress in their own lives.
Inflation concerns or inflated concerns?
The rising costs of materials and goods are continuing to drive up business costs. So it's unsurprising that inflation remains a top concern for business leaders, with 77% of respondents saying their expenses have increased by 6% or more. However, revenue seems to be keeping pace with rising costs.
In response to inflation, business leaders are continuing to take action. Raising prices on select products and services and cutting nonessential expenses are among the top moves they've already made to help mitigate the effects. Other ways business leaders are looking to address increased costs going forward include cutting essential expenses, raising prices on all products and services, and purchasing smaller inventory orders.
In our current inflationary environment, hard-working employees are becoming more valuable. The majority (61%) of business leaders rank valuing and keeping their best employees as the most important way to cope with inflation.
Additional concerns that surfaced in the survey include:
Hiring — 44% are "extremely" or "very" concerned about the limited supply of candidates.
Taxes — 38% feel that government should focus on lowering tax rates and reducing credits and deductions.
Supply chain — 16% report supply chain disruptions as a top challenge.
Harnessing the power of new tech
You can't visit a news site without seeing the latest take on how artificial intelligence (AI) is poised to change the business landscape. Business leaders in our survey are taking the implications seriously. While only 23% rate ChatGPT among the most essential technologies for their businesses this year, 33% plan to add it to their businesses in the coming year. And 42% plan to add other AI applications — up 14 percentage points from November.
While AI is the trendiest tech on leaders' radar, it's far from the most significant. For business leaders in our survey, virtual meeting platforms like Zoom or Teams and social media tools are their most essential technologies, indicating that interest and hype aren't yet reflective of AI's use.
Here, there — or nowhere at all?
When it comes to physical locations as well as operations and sales presence, the survey revealed a few significant trends. More than a third (36%) of business leaders are reporting operations or sales outside of the United States, a significant increase since November.
Retail businesses are adapting quickly to changes in shopping patterns, closing locations and opening new ones in response to where the people are. The overall percentage of respondents who plan to add or increase locations due to growth rose from 35% to 45% since November. But interestingly the percentage of respondents who plan to reduce their locations also increased, from 15% to 23%.
The reductions could be tied to the pandemic-inspired shift to virtual work persisting, as 52% of business leaders classify remote work as a permanent change for their business models.
Now look back
See how business leaders' expectations have changed since November 2022 by exploring the Chase 2023 Business Leaders Outlook survey.
About the 2023 Midyear Business Leaders Outlook survey
This survey was conducted by Chase Insights in July 2023. It features data from 505 business leaders across the professional services, retail, technology, health care and other key industries. The results of this online survey are within statistical parameters for validity, and the error rate is plus or minus 4.4% for the findings, at a 95% confidence level.
This article is for Informational/Educational Purposes Only: The opinions expressed in this article may differ from the official policy or position of (or endorsement by) JPMorgan Chase & Co. or its affiliates. Opinions and strategies described may not be appropriate for everyone, and are not intended as specific advice/recommendations for any individual or business. The material is not intended to provide legal, tax, or financial advice or to indicate the availability or suitability of any JPMorgan Chase Bank, N.A. product or service. You should carefully consider your needs and objectives before making any decisions, and consult the appropriate professional(s). Outlooks and past performance are not guarantees of future results. JPMorgan Chase & Co. and its affiliates are not responsible for, and do not provide or endorse third party products, services or other content.
JPMorgan Chase Bank, N.A. Member FDIC. ©2023 JPMorgan Chase & Co.