2023 Business Leaders Outlook: forging ahead
Though inflation and the potential for recession continue to pose challenges, business leaders remain optimistic about the future.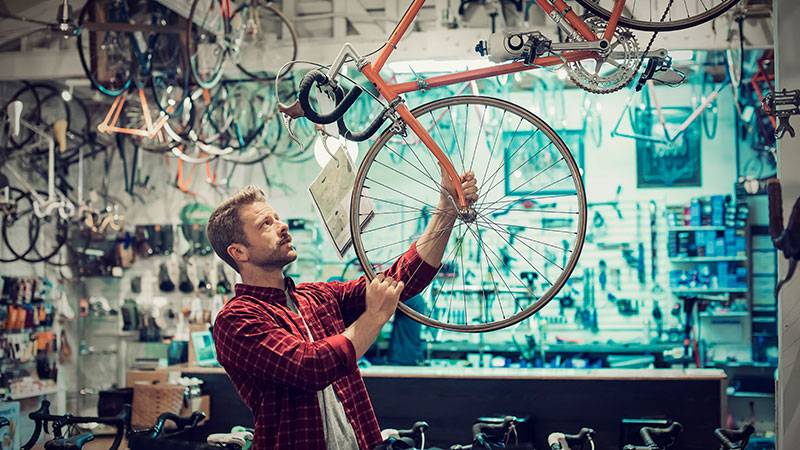 As we enter 2023, inflation, fears of recession, supply chain problems and labor shortages cloud the horizon. Yet there are pleasant surprises.
Businesses, especially at the company level, are remarkably optimistic.
In November, Chase surveyed decision-makers at more than 1,000 businesses with annual revenues spanning $100,000 to $20 million across key industries, including restaurant, retail, construction and professional services.
Results of the survey reveal that businesses feel more resilient as they march forward into 2023. Their confidence, in large part, is based on the realization that committed employees and supportive communities are critical to their survival in difficult social and economic times.
Embracing the need for meaningful employee engagement, employers are banking on cultivating the core relationships that will allow them to remain resilient and adaptable. They are responding to evolving employee needs with new approaches to benefits, attention to mental health and wellness, and room for workplace flexibility.
Optimism despite everything
Despite ongoing challenges like inflation and a potential recession, business leaders are forging ahead, with 72% reporting optimism about business prospects in 2023. That is a significant increase from our midyear pulse survey. In fact, we're nearly back to the 2019 pre-pandemic level of 74%.
The shift starts close to home, as business leaders are far more positive about their own companies than about the wider economy.
Unsurprisingly, inflation remains the dominant concern for 45% of business leaders. Another 23% rank uncertain economic conditions as a top challenge, while 21% give top billing to taxes, just narrowly supplanting supply chain disruptions as a finalist among business owners' top-three concerns. Additionally, 61% of business leaders expect a recession in 2023.
Still, it doesn't seem like business owners are letting their concerns slow them down. More than one-third are planning for continued growth in 2023. And a whopping 75% anticipate a need for financing to fund that growth — expecting those funds to be put toward purchasing inventory, working capital and hiring.
The inflation playbook
After a year of inflation, most business leaders (70%) think rising costs are here to stay, especially surrounding labor expenses and rent, while 65% expect higher rents and 60% expect higher shipping costs.
Of course, coping with inflation isn't as simple as raising prices and cutting costs.
When asked to name the three most important qualities needed to cope with an inflationary environment, business leaders cited honest and transparent communication with customers, resourcefulness with money, and valuing and keeping their best employees.
Powered by people
According to 82% of business leaders surveyed, engaged and committed employees are core to business survival — especially in today's fast-pivot operating environment.
As the connection between healthy employees and a healthy business has come into focus, it stands to reason that employers are responding to changes in their employees' needs. Of business leaders surveyed, 70% say their companies now offer health insurance, up significantly from 54% in 2019. Increased wages, flexible working hours and remote work are other top strategies businesses are using to attract and retain talent.
82% of business leaders agree: "Having engaged and committed employees is a critical factor for business survival in today's operating environment.
Hybrid work: The jury is in
With most business leaders planning to bring some or all their employees on-site in the future, many are looking toward a hybrid work model that plays to the strengths of different working styles, results in higher productivity, and helps employees feel more engaged.
50% of business leaders feel that a hybrid work model results in higher productivity and engagement.
52% of business leaders now consider remote work a permanent part of their business model.
Wellness is a priority
Mental health is an increasing concern for business leaders, with 66% agreeing that managing stress and mental health has become an important issue for their employees and businesses. As a result, business leaders have implemented strategies to help their employees along the way.
39% of business leaders chose a health care plan with mental health coverage.
31% added mental health days to paid-time-off offerings.
28% offered employees wellness reimbursements.
This focus on health care extends beyond their employees, with leaders also looking inward to manage their own stress. With nearly half trying to incorporate practices like meditation and exercise into their daily routines over the last year, 41% set boundaries around their schedules and 31% reached out to other business owners of their communities. Another 30% reported meeting with a counselor, coach, or therapist.
66% of business leaders say: "Managing stress and mental health has become an important issue for my employees and business."
Community is critical
Perhaps in the wake of so many social, political, and financial challenges, 64% of business owners agree that community support has been critical to business survival.
When it comes to building that relationship, 30% of leaders rank helping others in need as the best way to connect with their communities, while 20% say that listening to people in and around their businesses is the best approach. All indicate a wider understanding of how these relationships can guide and shape a business.
64% of business leaders agree: "Community support for my business has been critical to its survival these past few years."
As COVID wanes, vigilance remains
While over half of business leaders view the effects of COVID-19 on business to be mostly over, they are moving forward with a new preparedness.
55% of business leaders consider the COVID-19 pandemic to be "mostly over" in terms of its effect on their businesses.
56% of business leaders have plans in place to respond to future disasters and disruptions, and another 15% intend to add plans in the coming year. It seems that businesses have finally put the pandemic behind them — though there are lingering effects — and feel equipped with new-found confidence that they can weather whatever comes next.
About the 2023 Business Leaders Outlook survey
This survey was conducted by Chase Insights from November 14 to November 22, 2022. It features data from 1,008 business leaders across professional services, retail, technology, health care and other key industries. The results of this online survey are within statistical parameters for validity, and the error rate is plus or minus 3.1% for the findings, at a 95% confidence level.
For informational/educational purposes only: The views expressed in this article may differ from those of other employees and departments of JPMorgan Chase & Co. Views and strategies described may not be appropriate for everyone and are not intended as specific advice/recommendation for any individual. Information has been obtained from sources believed to be reliable, but JPMorgan Chase & Co. or its affiliates and/or subsidiaries do not warrant its completeness or accuracy. You should carefully consider your needs and objectives before making any decisions and consult the appropriate professional(s). Outlooks and past performance are not guarantees of future results.

JPMorgan Chase Bank, N.A. Member FDIC. ©2023 JPMorgan Chase & Co.