MARKETING IN A DIGITAL WORLD
Paid social media: Worth the investment?
Weigh the pros and cons of paying for ads on social media.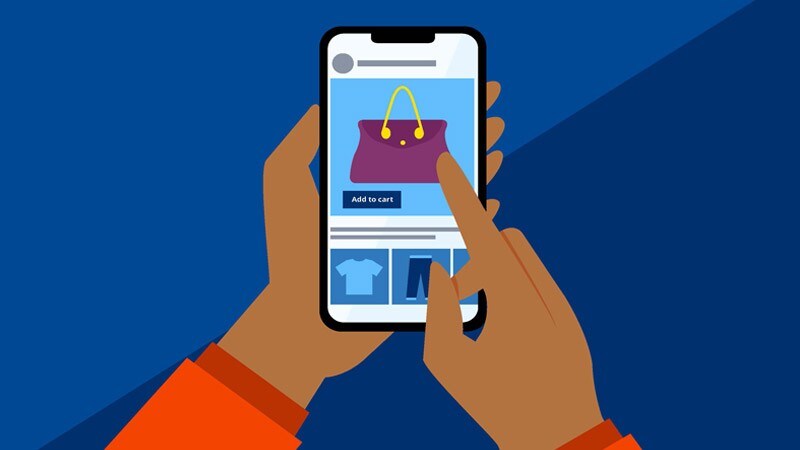 With limited budgets and resources, many bootstrapping entrepreneurs question whether paying for social media advertising is worthwhile. Why pay for something that's already free? And isn't unpaid organic reach enough?
Paid social media is the new reality
It's hard to compete in today's social media landscape without investing a little money. Access to Facebook, Twitter, Instagram and other platforms is free, but engagement from potential customers comes at a price. Spending on social media advertising may have topped $47.9 billion in 2021, and your competitors are probably contributing to that total.
The reason? It's hard to gain reach on organic, or unpaid, posts alone. Social media networks continually change their algorithms, and platforms such as Facebook and Instagram make it difficult for your audience to see your company's posts on crowded feeds unless you're paying. But once you do pay, your promoted posts are prioritized, increasing reach and engagement. Businesses posting Facebook ads in the last quarter of 2020, for example, saw a 25% growth in viewer impressions.
Affordability boosts return on investment
Social media ads are relatively inexpensive compared with other forms of advertising. Often less than a dollar per click, they're cheaper than traditional print ads, out-of-home ads, online videos or radio spots, which can cost tens of thousands of dollars to produce.
The secret to ROI in social media advertising is locating the right audience. Social media platforms know a lot about their users, and they use that information to help advertisers. For example, Facebook allows advertisers to micro- target customers interested in specific products or services, in specific geographic areas or based on demographics such as age or interests. Once you understand who is likely to become a new customer, you can speak directly to these prospects.
Targeting teaches you about your customers
By targeting specific audiences, paid ads provide valuable analytics from which you can gather insights about your customers that might otherwise be hard to come by. You can see who's engaging with your ads and how, which can help you better meet customer needs and invest your company's time and money for greater ROI. The data from organic outreach lumps everyone together, limiting your ability to see who responds strongly to your posts. The types of insights that social media ads can provide about your customers include:
Customer demographics: Learn who's most engaged — by location, age, gender, language, education level, workplace, interests and relationship status.
Customer response: Learn which ads or promoted posts get the most clicks, shares, retweets or favorites.
Content strategies: Learn whether images, links or videos perform better, and adjust accordingly.
Segmentation strategies: Separate customers into different groups to better target campaigns.
Competitor strategies: Analyze competitor content to see which strategies you can borrow.
Industry influencers: Identify and partner with influencers in your industry for greater reach.
Quick pivots enable experimentation
Paid social media ads offer flexibility and a low-risk opportunity to experiment. Unlike print or video advertising, social media ads can be tweaked, recast and reshared quickly, allowing you to pursue more promising strategies.
Experiment to find out the types of images that work best with your audience, which benefits you should highlight or which audiences are most responsive. Then focus your ads on what works. As you experiment over time, you're likely to see patterns in the analytics. What you learn from past ads can help you better target future ads.
When should you pay for social media advertising?
Invest in paid social media advertising when you want to:
Build a base of followers from the ground up (ideally when launching a new business, product or service)
Identify potential customers or understand the demographics of current and potential customers
Boost important company news you want the world to see
Promote a new offer or product
Increase awareness of your business
When shouldn't you pay for social media advertising?
Organic and paid social media content should work together to increase awareness of your product or service, raise your company profile, engage customers and echo your brand voice. Think of them as tools with different functions.
Paid social media is the megaphone that announces news about your product, offering or service. Unpaid organic social media is the one-on-one or small-group conversation — they know you and you know them. Paying to push some of these more intimate communications might come off as inauthentic. Sure, it's often good if these kinds of "conversations" go viral. But they should do so on their own.
You shouldn't pay to advertise social content that is primarily intended to:
Build relationships with customers
Use humor or emotion to connect with customers
Increase your company's reputation among others in your industry
Provide customer support
Promote corporate social responsibility
Where to advertise on social media
Facebook
$0.97 average cost-per-click
Great for reaching and micro-targeting demographics outside your normal customer base.
Twitter
$0.38 average cost-per-click
Ideal for fast-to-market customer engagement and expanding the reach of viral organic content. Trending hashtags can help you locate new customers.
Instagram
$3.56 average cost-per-click
Best for retail or restaurants and for sharing "glamour shots" of your products, menu items or physical space.
LinkedIn
$5.26 average cost-per-click
Great for extending your reach to industry and decision-maker audiences.
YouTube
$3.21 average cost-per-click
Ideal for promoting videos announcing your business opening, a new product or service, or a unique industry or product insight.
Boost your social media strategy
Marketing in a Digital World is an online program that offers tips and insights to help you find your audience, explore your options, elevate your brand and keep learning.
Any mention of third-party trademarks is for referential purposes only and is not meant to imply sponsorship or endorsement. Third-party trademarks are the intellectual property of their respective owners.
For informational/educational purposes only: The views expressed in this article may differ from those of other employees and departments of JPMorgan Chase & Co. Views and strategies described may not be appropriate for everyone and are not intended as specific advice/recommendation for any individual. Information has been obtained from sources believed to be reliable, but JPMorgan Chase & Co. or its affiliates and/or subsidiaries do not warrant its completeness or accuracy. You should carefully consider your needs and objectives before making any decisions and consult the appropriate professional(s). Outlooks and past performance are not guarantees of future results.
JPMorgan Chase Bank, N.A. Member FDIC. ©2023 JPMorgan Chase & Co.