Use your business credit card rewards to grow your business
How to use your business credit card rewards to grow your business. Presented by Chase for Business.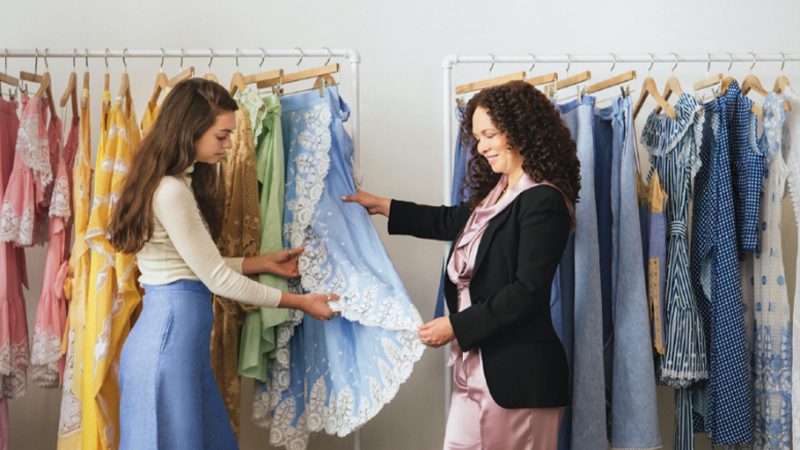 Customers have to spend money to earn rewards— especially when you use your card to make purchases that you would have made anyway. But these credit card rewards aren't always one-size-fits-all. Depending on your type of business and spending patterns, there are many different options.
You may want to choose a credit card that offers higher rewards for certain purchases or during specific periods. For instance, if you or your employees travel often, a card that provides airline miles and higher rewards for travel make the most sense. Let's say you don't travel at all, but you are planning a large renovation in the next couple of months. In that case, having a card that offers bonus points for reaching a certain spending threshold within the first three months may be a smarter move for your business. With so many choices, a little research upfront will reap the greatest rewards.
Once you decide which credit card provides the maximum benefit to your business, it's time for the fun part — deciding how to spend those rewards. While the possibilities are great, here are five suggestions to consider.
1. Subsidize operational costs
Supplies. Inventory. Utilities. Payroll software. All these things are recurring operational expenses that come with doing business. Rather than tapping into your working capital to pay for them, why not use cash back rewards to help? This will help you keep your workflow flowing despite any unexpected costs that may come your way. Some cards allow you to redeem for cash back in the form of a statement credit to apply to your business credit card balance.
2. Expand your business
Whether you're planning to add new products to your inventory, introduce new dishes to your menu or knock out a wall to increase your physical space, there are many ways to expand your business. And with the right planning and rewards, you could even get a little help paying for it. If you're taking advantage of introductory bonus points on a new business credit card, be sure to make all your purchases within the designated time period so you don't miss out.
3. Get techy with it
New technology can improve employee productivity, customer experiences and your bottom line. It can also put a large dent in your business's capital. So what do you do? Using your business credit card rewards, you may be able to more easily obtain a new network server, e-commerce functionality for your website or a new point-of-sale system.
4. Attend a trade show or conference, virtually or in-person
Industry trade shows and conferences are great places to network with customers, vendors, peers and even potential employees. Now that travel restrictions are becoming more relaxed and in-person events are making a comeback, many businesses are anxious to attend or sponsor an event. If you have a business credit card that offers travel rewards, you can use it to pay for your flight and hotel. These types of high-ticket purchases allow you to quickly rack up points. Plus, if you have enough points to use, you can get an even greater return on your investment.
5. Reward your employees
As any business owner will attest, your employees are your greatest asset. That's why you may want to consider investing in not only their training and development but also their happiness. Redeem rewards from your business credit card to present gift cards to employees of the month, use travel points to send your top performer on a well-deserved trip or cash in on cash back to deliver surprise bonuses throughout the year. After all, when you invest in your employees, you're also investing in your business.
Get started
With the right products and planning, the rewards can be great. Speak with a Chase business banker or compare business cards online to determine which business credit card rewards are best for your needs and what other Chase for Business products can keep your business moving forward.
For informational/educational purposes only: The views expressed in this article may differ from those of other employees and departments of JPMorgan Chase & Co. Views and strategies described may not be appropriate for everyone and are not intended as specific advice/recommendation for any individual. Information has been obtained from sources believed to be reliable, but JPMorgan Chase & Co. or its affiliates and/or subsidiaries do not warrant its completeness or accuracy. You should carefully consider your needs and objectives before making any decisions and consult the appropriate professional(s). Outlooks and past performance are not guarantees of future results.
JPMorgan Chase Bank, N.A. Member FDIC. ©2023 JPMorgan Chase & Co.