FreshBooks
This all-in-one accounting and billing software makes it easy to create professional invoices and get paid quickly.
Exclusive to Chase customers, FreshBooks is offering 50% off their Premium Plan. A superior package that allows you to save and get more from FreshBooks' accounting and bookkeeping features.
Get up to $540 in annual savings
1 month free trial
Improve your cash flow with Chase and FreshBooks
Create and customize unlimited invoices all in a few steps, with payment processing through Chase.
Improve your cash flow when you direct your funds to a Chase Business checking account.
Accept digital payments to make it easy for your clients to pay how they want.
Track all the money going in and out by connecting your Chase Business account with FreshBooks account payable and expense tracking.
Take advantage of an exclusive offer to see how FreshBooks can empower growing businesses
Exclusive to Chase customers, FreshBooks is offering 50% off their Premium Plan.
Get up to $540 in annual savings
Exclusive credit card rates: 2.9% + 25 cents per transaction
1 month free trial
Advanced Payments feature at no cost – this functionality is useful for actions like recurring and subscription-based billing, so you can set it and forget it. Normally a $20/month add-on, it is included with this Chase exclusive package
Get paid faster with digital invoicing and payments
All your invoicing in one place
Customize invoices with business information, logo and more. Easily convert an estimate into a one-time or recurring bill. Plus, automatically assess past-due fees.
Recurring billing
Add automated billing to create client subscriptions. Invoices are created and paid with your client's saved credit card information.
Accept credit cards and ACH bank transfers online
Enable your clients to pay invoices their preferred way.
Secure payments powered by Chase
Accept all major credit cards and ACH.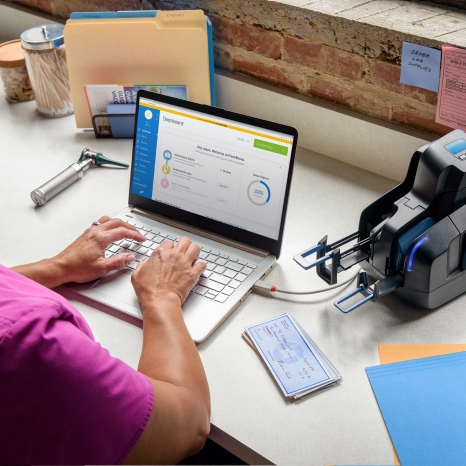 Running your business just got a whole lot easier
Confidently tackle tax time
FreshBooks has a straightforward dashboard and reports to show you how your business is doing, and give you and your accountant the info you need to file your taxes.
Integrations that help you run your business
FreshBooks seamlessly integrates with hundreds of apps, allowing you to access custom workflows and ensure all your apps work together.
Help is a call away
All FreshBooks plans come with free award-winning support. You'll get help from a real live human when you need it.
Get even more from your bank
At Chase, we're committed to giving business owners the support they need to achieve their most ambitious goals.
Get expert financial guidance from a team of payment advisors who understand your business and community.
We help you protect what you've built with Fraud Protection services like:
Real-time monitoring
Real-time alerts
Zero liability protection
And more
Experience relationship pricing, plus convenient branches, ATMs, online and mobile tools, and ways to waive fees.