6 ways digital banking can help your business
Digital banking is based on convenience. Why make your business work harder? Presented by Chase for Business.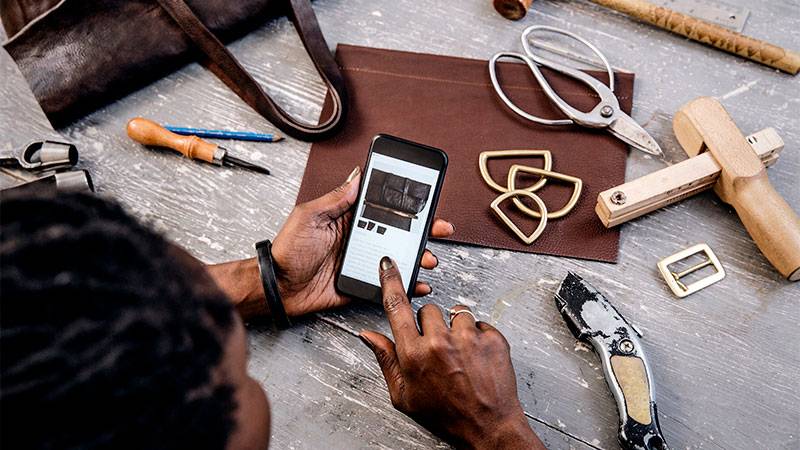 The pandemic brought many businesses online, and with this influx came a surge of online banking. It makes sense. As the world moved online, it was natural for banking to follow. While digital banking isn't new, as society is becoming more mobile and technological, businesses across all industries are following suit.
Today, there are digital banking options for every business need. It's clear that digital banking is here to stay, and businesses are getting on board to ride that wave to new shores. Not convinced? Here are three ways digital banking can offer your business more convenience and capability.
Make things convenient
Technology should be about making things easier, right? Digital banking takes that to heart, with features and accessibility that help keep things quick and simple. These first three benefits focus on the convenience of digital banking.
1. Open 24/7
While you may still need to visit a local bank branch here and there, the days of having to take time off from work or spend a Saturday in line are in the rear-view mirror. Digital banking gives business owners constant access to their money, be it for managing daily transactions or handling a late-night financial issue.
2. Available on the go
What's more convenient than your smartphone? Business mobile banking has made leaps during the pandemic, becoming a mainstream way for businesses to interact with each other and their customers. Being able to access, use and move money from your phone has transformed the way businesses conduct their financials.
Almost all business checking accounts include mobile deposit, allowing you to deposit checks in seconds. Mobile banking apps allow businesses to set up automated payments for bills, transfer money between accounts, apply for loans and make purchases.
3. Faster for all
Digital banking keeps businesses on the move. When it comes to banking, the best way is the quick and easy way. You can take care of daily banking tasks with a few minutes on your computer or a few taps on your smartphone. Websites and mobile apps for banks also offer live and digital support, often outside of your local branch's business hours.
It's not just banks, either. Digital payment companies offer a quick method of transaction, with instant deposits and transfers between customer accounts. Plus, businesses can connect with suppliers or customers for fast payments.
Access new capabilities
Convenience is more than speed — it's choice. Digital banking provides that choice and combines it with instant access to keep business accounts updated. These next three benefits illustrate how digital banking can expand a business's banking possibilities.
4. Statements at the ready
Need to review some transactions? Compare monthly payments? Verify payroll? Digital banking offers businesses easy access to their financial statements, with many digital banking options providing features for categorization and options to print hard copies or keep digital records.
Whether you're looking for a quick peek at recent transactions or want to check a payment from the previous week, digital banking lets you check your deposits, scheduled payments and daily transactions whenever you want.
5. Budgets synced up
The benefits of digital banking extend beyond what your business can do online or within a banking app. Being able to link your online banking information with other apps and software can open doors to new strategies of financial management. Keeping a tight budget is important for a lot of businesses, and digital banking makes it easy to stay connected.
6. Tasks taken care of
Beyond making payments and reviewing statements, there are many basic banking errands that require a trip to the bank — or they used to.
With digital banking, businesses can handle many of these errands — like ordering new checks or updating their credit cards — all at their own time and place. Whether through an online website or a mobile banking app, checking these tasks off the to-do list has gone digital.
Make banking benefit your business
With safe, secure systems in place to ensure privacy and prevent fraud, digital banking is becoming the standard for financial transactions. Your business demands your attention and requires a lot of work. Why spend your time waiting to deposit a check, transfer money or get support? When you're on the move, your bank can be too.
Speak with a business banker today to discuss how digital banking can help improve your business and give you more time to focus on the big picture.
For informational/educational purposes only: The views expressed in this article may differ from those of other employees and departments of JPMorgan Chase & Co. Views and strategies described may not be appropriate for everyone and are not intended as specific advice/recommendation for any individual. Information has been obtained from sources believed to be reliable, but JPMorgan Chase & Co. or its affiliates and/or subsidiaries do not warrant its completeness or accuracy. You should carefully consider your needs and objectives before making any decisions and consult the appropriate professional(s). Outlooks and past performance are not guarantees of future results.
JPMorgan Chase Bank, N.A. Member FDIC. ©2022 JPMorgan Chase & Co.