8 steps to create a business emergency plan
Help protect your small business and its employees against unforeseen crises by creating a well-organized emergency plan. Presented by Chase for Business.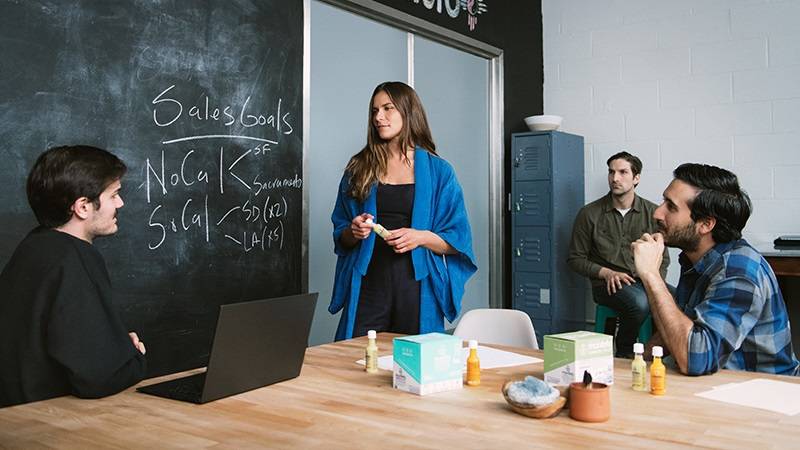 You can't predict the future or fully prevent disasters from impacting your business.
You can, however, take steps to prepare your small business for unforeseen and unfortunate turns in the market. With a bit of careful planning and a well-thought-out business emergency plan, you'll be able to minimize negative impact and help ensure your business stays operational.
1. Anticipate your predominant risks
The first step in business continuity and emergency planning is to identify potential risks. Disaster can be man-made (a cybersecurity attack) or natural (a hurricane or earthquake). The inherent risks you face are largely dependent on where your business is located or what kind of business you operate.
Conceptualize disaster scenarios for your location and market — then begin working backwards toward effective safeguards.
2. Identify your company's top priorities
The safety of your employees, customers, suppliers and neighbors should be the first priority for your business. You should have clear plans for evacuation and sheltering in place, as well as longer-term plans for how to support your community.
Identifying the materials that take top priority for your business also helps focus the scope of your emergency plan. The highest priority may be physical property, cash or data. In any case, considering the location and vulnerability of each business asset will help inform your emergency plan.
3. Have a secure backup solution
A business emergency plan should include storing and backing up all essential data at a secure, off-site location. Data breaches and other cybersecurity attacks can be incredibly costly to small businesses.
Securely storing data can minimize downtime during a disaster and help you remain operational for your employees and the public. If your business keeps any physical documents, it's a good idea to secure them in a tamper-proof, fire-proof safe as well as back them up with digital copies.
4. Develop your plan
Different businesses will have vastly different emergency plans.
Whatever your specific environment, market and emergency planning entails, be thorough. No detail is worth breezing over. Consider how you will protect your employees in case of an earthquake, or your physical business assets if there's a fire or customers if your email database is compromised. Also, include when and how you plan on addressing the public.
FEMA's Ready Business program provides a number of natural disaster toolkits to help ensure nothing crucial is overlooked.
5. Establish a chain of command
Similar to any other workplace safety policy, business emergency plans are useless if none of your business's stakeholders know about it.
An emergency communication strategy should be a core component of your plan. Identify staff members who can effectively lead in the face of pressure and uncertainty. Specify who is in charge, who's next in command and who needs to be contacted in the event of an emergency. Be sure to update emergency contact information for all staff on an annual basis.
6. Mitigate the potential damage
Help mitigate the impact of a disaster on your business by keeping all your systems up to date — from the fire extinguishers to the software.
Aside from testing your various systems for weak points, ensure your business has ample insurance for the disasters that (statistically speaking) pose the greatest threat to your work environment.
7. Keep your small business emergency plan up to date
Best practice is to keep your emergency plan up to date and test its effectiveness frequently.
Make sure things like emergency contact information and your evacuation plan are current and ensure that your disaster kit is kept stocked and is accessible. Once a year, designate employees to go through a disaster simulation to make sure each process works as intended.
8. Know what emergency resources are available
It's a good idea to become familiar with available disaster assistance resources in the event that an emergency does happen. Speak with your business banker to determine if your finances are in order. The Small Business Association (SBA) has several resources for disaster aid, including disaster unemployment assistance and the qualifications for special tax provisions and emergency loans.
Foresight and preparation can go a long way in minimizing the impact of disasters.
In addition to a well-informed insurance agent, speak with a business banker to establish you're financing is in order in case disaster strikes.
For Informational/Educational Purposes Only: The views expressed in this article may differ from other employees and departments of JPMorgan Chase & Co. Views and strategies described may not be appropriate for everyone, and are not intended as specific advice/recommendation for any individual. You should carefully consider your needs and objectives before making any decisions, and consult the appropriate professional(s). Outlooks and past performance are not guarantees of future results.
JPMorgan Chase Bank, N.A. Member FDIC. Equal Opportunity Lender. ©2023 JPMorgan Chase & Co.