Mandatory IRAs on the Horizon
Mandated retirement plans are on the horizon for businesses. Here's what you need to know.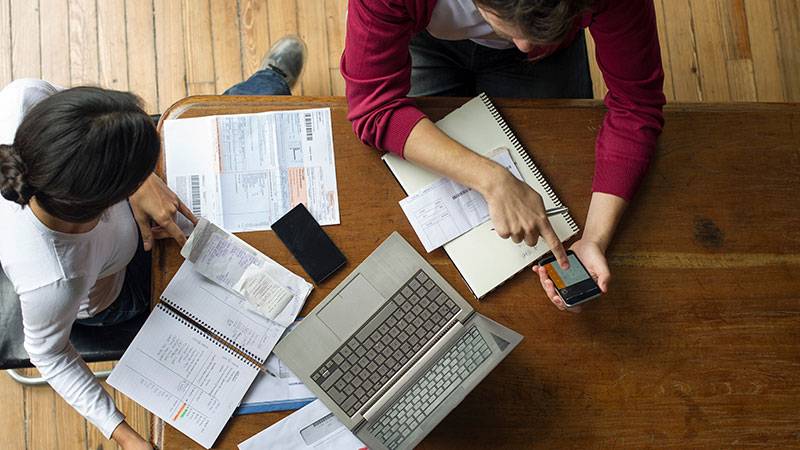 A growing number of states are passing laws requiring business owners to automatically enroll employees in retirement savings accounts.
Often called "auto-IRA" programs, the policy requires businesses without retirement plan coverage to participate in a state-sponsored IRA program. Some states have already launched programs, while several others are in the process of creating one — and others will likely follow suit. More than half of the states in the U.S. have introduced legislation that would adopt similar regulations. See for the latest information on your state.
This shift in policy affects small business owners in particular. Thirty five percent of private sector employees, or roughly 43 million Americans, work for companies with fewer than 100 people, according to the U.S. Bureau of Labor Statistics.
Of those companies, only 48% offer workplace retirement plans, compared with 94% of companies with 500 or more employees.
Closing the retirement savings gap
Tens of millions of American workers are without access to a retirement plan through their employer— access that would greatly increase their likelihood of saving for retirement. This lack of retirement plan coverage disproportionately affects minorities. According to the Federal Reserve, while 68% of working-age White families have access to a retirement plan through work, only 56% of Black and 44% of Hispanic families have that same access.
The issue has long been a focus of policymakers. In the past, however, lawmakers used tax incentives to encourage employers to sponsor retirement programs for their workforces. But now, in the absence of federal regulation in this arena, some states and a few municipalities are taking matters into their own hands.
A look at state-sponsored IRAs
While each program and piece of legislation varies slightly, they all follow the same general idea. The legislation typically calls for the formation of a board that designs and oversees the program, creates the rules, selects plan providers and chooses the investment menu.
Through these programs, employers must deduct a specified percentage from each employee's pay and transfer it to a Roth IRA in the employee's name. In each following year, employers must increase that amount deducted from a paycheck (most designate this as 1%) until a maximum percentage is reached.
Employees can opt out of the program, change their contribution percentage or choose an investment option outside of the default. Companies that don't maintain retirement savings plans for their employees and fail to sign up for the state's mandatory auto-IRA program can be subject to penalties under most states' laws.
Staying one step ahead
Even if your business isn't based in a state eyeing a mandated auto-IRA program, you may want to consider offering employees a retirement savings plans. That's because there is a federal movement to require companies to maintain plans.
In 2017 Rep. Richard Neal (D-MA) proposed a federal mandate. His proposal, entitled the Automatic Retirement Plan Act, provided that businesses with more than 10 employees would generally be required to maintain automatic contribution plans.
Neal's proposal did not become law this last legislative session, but the prospect of a mandated retirement program could be on the horizon and warrants careful consideration. Businesses looking to stay ahead of this curve can do so by laying the groundwork for an attractive retirement plan — a benefit that helps attract and retain quality employees.
J.P. Morgan has made it easy and affordable for business owners to start offering retirement plans to employees with a solution tailor made with small businesses in mind: Everyday 401(k) by J.P. Morgan. Setup is easy.
Learn more about J.P. Morgan retirement plan solutions. Choose Get Started, answer the four questions and a retirement plan specialist will reach out to you and discuss your options. We will help you find a plan that meets the needs of your business and your workforce. Our transparent pricing is low-cost to the business
See if your state has introduced legislation impacting your business.
For informational/educational purposes only: The views expressed in this article may differ from other employees and departments of J.P. Morgan Chase & Co. Views and strategies described may not be appropriate for everyone, and everyone and are not intended as specific advice/recommendation for any individual. You should carefully consider your needs and objectives before making any decisions, and decisions and consult the appropriate professional(s). Outlooks and past performance are not guarantees of future results.
J.P. Morgan Chase Bank, N.A. Member FDIC. ©2023 J.P. Morgan Chase & Co.