Reverse Positive Pay/Positive Pay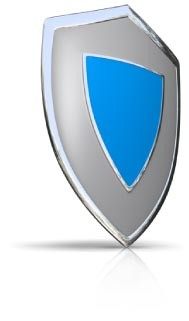 Increase Your Protection
Check fraud is one of the greatest challenges facing businesses today. That's why it's critical for your business to adopt a fraud protection strategy. Chase helps you with two great ways to review suspicious checks daily and easily determine any irregular payment activity.
Reverse Positive Pay
Help your company reduce its exposure to fraud with this valuable service. Reverse Positive Pay allows you to monitor and review checks on your own using the tools and support we provide. You tell us whether to pay or reject any checks. Plus, you can adjust check payment amounts, if the check value was misread.
How it works:
Limit the checks you see by setting a dollar amount threshold.
Decide which of the above-threshold checks we should pay or return.
We'll pay all below-threshold checks and checks you don't review.

How much it costs: No monthly service fee; $15 per returned item
Positive Pay
Help prevent check fraud by having Chase actively monitor against suspicious check activity. With Positive Pay, we review the checks submitted to your account. If any appear to be fraudulent, we immediately alert you so you can determine whether they should be paid or returned.
How it works:
You upload information about checks you've written.
We compare your records to the checks presented for payment.
We present a list of suspicious checks as "exceptions" on Chase.com and you decide to Pay or Return the check.
We'll return all exception checks you don't review.
How much it costs: $40 per account per month; $2 per exception item; $15 per returned item