Education and Funding Strategy
College Planning Checklist: Starting a college savings fund
Make investing part of your college funding strategy

The sooner you start, the greater the return you can expect via the power of compounding. An experienced J.P. Morgan Advisor can help you get started. Read Article
Explore tax-advantaged investment accounts, like 529 plans, and other funding options
Financial aid, grants and scholarships are great, but can be harder to plan for. With tax-advantaged investment accounts like the ones below, you can better leverage money put aside for education through investing. Chief among these are 529 plans, which are specifically intended to fund qualified education expenses.
Discuss and plan college finances with your child
Lack of communication about finances can actually lead to money problems. Your child's relationship with money will be heavily influenced by your own, so establishing healthy habits early will make all the difference. Read Article
Borrow responsibly
If your child takes out a student loan, make sure they borrow responsibly. Get educated on repayment expectations, and be realistic about their ability to repay.
We're here to help
Get one-on-one guidance with a dedicated advisor. Your J.P. Morgan Advisor will get to know you, your family and your goals to help you design a college planning strategy.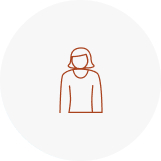 Frequently asked questions