What Is a Business Plan and How to Write One
Start writing your business plan today and find out how Chase for Business can help you be successful. Presented by Chase for Business.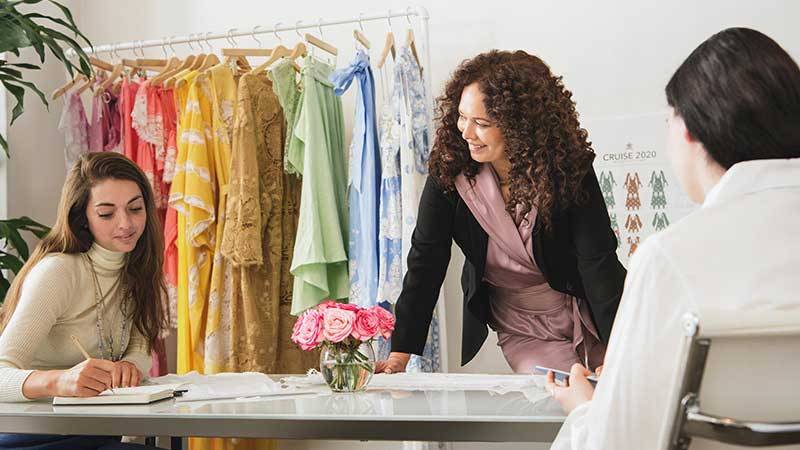 If you're planning on starting a business, one of your first steps should be writing a business plan.

The objectives of a business plan are guided by the goals of your business and should leave room for flexibility and future restructuring. Use these tips to help you get started.
What is a business plan?
A business plan is a guide for your company to follow as it scales in size and complexity. Business plans include basic information about your company's operational, financial and marketing goals. Writing a business plan will include several key sections:
Executive summary: A summary of your business model, your target market, your products and services and basic financial information.
Company overview: An overview of your business' mission, location, legal structure and history.
Products and services: An explanation of the products and services your business offers. This section should cover the problems you solve for customers, intended audiences, and use cases and pricing.
Market analysis: An analysis of your value proposition, how you plan to reach your target market and where you fit into the competitive landscape.
Financial plan: An outline of the fiscal details of your business including a balance sheet, cash flow statement and sales forecast. This section should include a profit and loss statement, as well.
Contact Directory: An introduction of all key team members and an explanation of their roles. If applicable, list the chief executive officer (CEO), chief financial officer (CFO), chief operations officer (COO) and other key management roles.
Why is a business plan important?
The specific steps in writing a business plan can help your company build a strategy for long-term success. When starting a business, you should consider some items including:
Research your market
Develop a strategy
Record existing financial data
Organize your goals into a cohesive vision
If you're seeking financing or applying for a business loan, a business plan is essential. Banks, private investors and venture capital firms all need to see a business plan to make funding decisions. These institutions want to know how your business plan will achieve its goals and make their investments worthwhile.
Your company doesn't have to follow the same plan in perpetuity — you can and should revise your model as necessary. Reference your business plan in relation to other major goals and strategy throughout the year.
Types of business plans
Different business plans work for different business cases. Two of the most common business plan types include:
Traditional business plan: This plan tends to be long and detailed. It includes all of the sections above as well as information on the specific funding and human resources goals you hope to achieve. Traditional investors tend to request traditional business plans.
Lean business plan: This type of business plan is much shorter and includes only essential information. It should include partnerships, activities, resources, market, value proposition and distribution channels. A lean business plan may also include your cost structure and revenue streams. Lean business plans are ideal for internal use.
5 ways companies use business plans
The following are five ways that companies typically use a business plan to aid in their development and growth.
1. Assess feasibility
Business plans can be used to help examine the feasibility of a business or product idea. As you research your market, create a financial plan and crunch the numbers. By doing this, you'll develop a better sense of what is needed in order to make a profit.
You should share your business plan with other people for feedback — such as mentors, potential partners or prospective employees. If you can demonstrate you have a plan to succeed, prospective clients or investors may be more confident in working with you.
2. Understand the market
Understanding your customers and marketplace dynamics is key to running a successful business. The market analysis section of your business plan positions your company within the industry and among your competitors. For example, your business plan might explain how you intend to solve a persistent problem in a way that your competitors cannot.
To help know your market better, you should conduct a SWOT analysis, which stands for strengths, weaknesses, opportunities and threats. By digging deep into your business goals, you can discover who your customers are and how you can best serve them. You can also assess where your business is likely to thrive and manage any perceived opportunities upfront.
3. Create milestones
It can be challenging to keep your eye on the big strategic picture while also managing a business. Writing a business plan forces you to set aside your daily tasks and consider your goals. In turn, setting milestones will help guide your business and give it a greater purpose.
The milestones you create should be unique to your business. For example, your milestones might include reaching $1 million in revenue, expanding to a new region, or selling your business to a larger company.
4. Seek funding
Some companies have all the capital they need to launch while others need outside financing. If you request funding from a bank or a private investor, you will need a clear business plan that allows investors to assess how your company will make money and grow.
Consider these business plan tips for common financial projections:
Cash-flow statement
Profit and loss statement
Break-even projection
Payroll
Expenses
Sales forecast
Reposition the business
Few companies follow the same path the entire time they're in business. Issues like market changes, new technology, and economic growth can force a change in direction.
When you need to reposition your company, referring to your original business plan is essential. This will encourage you to analyze the market, consider different operational models and experiment with new strategies.
Even as you continue to evolve your business strategies and objectives, your business plan can guide your company through major changes and improve your chances for profitability.
Once your business plan is in motion, meet with your local business banker to manage your available finances or see how a Chase business checking account might help.
For informational/educational purposes only: The views expressed in this article may differ from those of other employees and departments of JPMorgan Chase & Co. Views and strategies described may not be appropriate for everyone and are not intended as specific advice/recommendation for any individual. Information has been obtained from sources believed to be reliable, but JPMorgan Chase & Co. or its affiliates and/or subsidiaries do not warrant its completeness or accuracy. You should carefully consider your needs and objectives before making any decisions and consult the appropriate professional(s). Outlooks and past performance are not guarantees of future results.
You should carefully consider your needs and objectives before making any decisions, and consult the appropriate professional(s).
JPMorgan Chase Bank, N.A. Member FDIC. Equal Opportunity Lender, ©2023 JPMorgan Chase & Co.