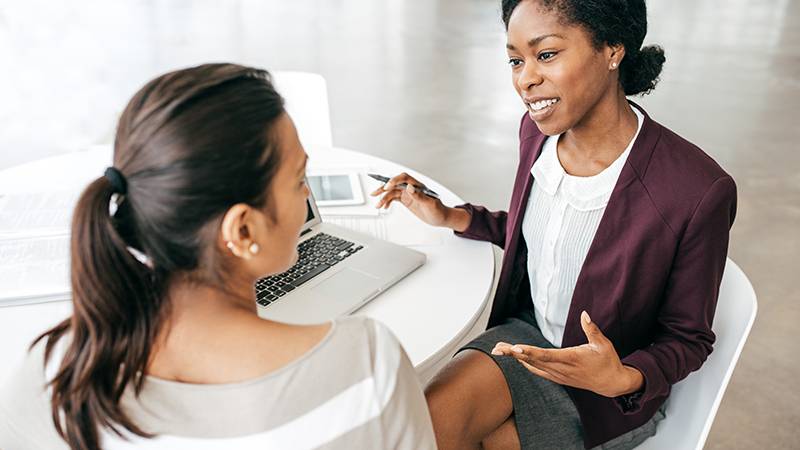 Making the decision to create a new business is an exciting yet stressful experience. Starting a business involves many tasks and obstacles, so it's important to focus before you take action. A solid business plan can provide direction, help you attract investors and ensure you maintain momentum.
No matter what industry you plan on going into, a business plan is the first step for any successful enterprise. Building your business plan helps you figure out where you want your business to go and identify the necessary steps to get you there. This is a key document for your company to both guide your actions and track your progress.
What is the purpose of a business plan?
Think of a business plan like a roadmap. It enables you to solve problems and make key business decisions, such as marketing and competitive analysis, customer and market analysis and logistics and operations plans.
It can also help you organize your thoughts and goals, as well as give you a better idea of how your company will work. Good planning is often the difference between success and failure.
Here are nine reasons your company needs a business plan.
1. Prove your idea is viable
Through the process of writing a business plan, you can assess whether your company will be successful. Understanding market dynamics, as well as competitors, will help determine if your idea is viable.
This is also the time to develop financial projections for your business plan, like estimated startup costs, a profit and loss forecast, a break-even analysis and a cash flow statement. By taking time to investigate the viability of your idea, you can build goals and strategies to support your path to success.
A proper business plan proves to all interested parties—including potential investors, customers, employees, partners and most importantly yourself — that you are serious about your business.
2. Set important goals
As a business owner, the bulk of your time will mostly likely be spent managing day-to-day tasks. As a result, it might be hard to find time after you launch your business to set goals and milestones. Writing a business plan allows you to lay out significant goals for yourself ahead of time for three or even five years down the road. Create both short- and long-term business goals.
3. Reduce potential risks
Prevent your business from falling victim to unexpected dangers by researching before you break ground. A business plan opens your eyes to potential risks that your business could face. Don't be afraid to ask yourself the hard questions that may need research and analysis to answer. This is also good practice in how your business would actually manage issues when they arise. Incorporate a contingency plan that identifies risks and how you would respond to them effectively.
The most common reasons businesses fail include:
Lack of capital
Lack of market impact or need
Unresearched pricing (too high or low)
Explosive growth that drains all your capital
Stiff competition
Lack of capital is the most prevalent reason why businesses fail. To best alleviate this problem, take time to determine how your business will generate revenue. Build a comprehensive model to help mitigate future risks and long-term pain points. This can be turned into a tool to manage growth and expansion.
4. Secure investments
Whether you're planning to apply for an SBA loan, build a relationship with angel investors or seek venture capital funding, you need more than just an elevator pitch to get funding. All credible investors will want to review your business plan. Although investors will focus on the financial aspects of the plan, they will also want to see if you've spent time researching your industry, developed a viable product or service and created a strong marketing strategy.
While building your business plan, think about how much raised capital you need to get your idea off the ground. Determine exactly how much funding you'll need and what you will use it for. This is essential for raising and employing capital.
5. Allot resources and plan purchases
You will have many investments to make at the launch of your business, such as product and services development, new technology, hiring, operations, sales and marketing. Resource planning is an important part of your business plan. It gives you an idea of how much you'll need to spend on resources and it ensures your business will manage those resources effectively.
A business plan provides clarity about necessary assets and investment for each item. A good business plan can also determine when it is feasible to expand to a larger store or workspace.
In your plan, include research on new products and services, where you can buy reliable equipment and what technologies you may need. Allocate capital and plan how you'll fund major purchases, such as with a Chase small business checking account or business credit card.
6. Build your team
From seasoned executives to skilled labor, a compelling business plan can help you attract top-tier talent, ideally inspiring management and employees long after hiring. Business plans include an overview of your executive team as well as the different roles you need filled immediately and further down the line.
Small businesses often employ specialized consultants, contractors and freelancers for individual tasks such as marketing, accounting and legal assistance. Sharing a business plan helps the larger team work collectively in the same direction.
This will also come into play when you begin working with any new partners. As a new business, a potential partner may ask to see your business plan. Building partnerships takes time and money, and with a solid business plan you have the opportunity to attract and work with the type of partners your new business needs.
7. Share your vision
When you start a business, it's easy to assume you'll be available to guide your team. A business plan helps your team and investors understand your vision for the company. Your plan will outline your goals and can help your team make decisions or take action on your behalf. Share your business plan with employees to align your full staff toward a collective goal or objective for the company. Consider employee and stakeholder ownership as a compelling and motivating force.
8. Develop a marketing strategy
A marketing strategy details how you will reach your customers and build brand awareness. The clearer your brand positioning is to investors, customers, partners and employees, the more successful your business will be.
Important questions to consider as you build your marketing strategy include:
What industry segments are we pursuing?
What is the value proposition of the products or services we plan to offer?
Who are our customers?
How will we retain our customers and keep them engaged with our products or services and marketing?
What is our advertising budget?
What price will we charge?
What is the overall look and feel of our brand? What are our brand guidelines?
Will we need to hire marketing experts to help us create our brand?
Who are our competitors? What marketing strategies have worked (or not worked) for them?
With a thoughtful marketing strategy integrated into your business plan, your company goals are significantly more in reach.
9. Focus your energy
Your business plan determines which areas of your business to focus on while also avoiding possible distractions. It provides a roadmap for critical tradeoffs and resource allocation.
As a business owner, you will feel the urge to solve all of your internal and customers' problems, but it is important to maintain focus. Keep your priorities at the top of your mind as you set off to build your company.
As a small business owner, writing a business plan should be one of your first priorities. Read our checklist for starting a business, and learn how to take your business from a plan to reality. When you're ready to get started, talk with a Chase business banker to open a Chase business checking or savings account today.
For Informational/Educational Purposes Only: The views expressed in this article may differ from other employees and departments of JPMorgan Chase & Co. Views and strategies described may not be appropriate for everyone and are not intended as specific advice/recommendation for any individual. You should carefully consider your needs and objectives before making any decisions and consult the appropriate professional(s). Outlooks and past performance are not guarantees of future results.
JPMorgan Chase Bank, N.A. Member FDIC. Equal Opportunity Lender, ©2023 JPMorgan Chase & Co