The do's and don'ts of small business loans
Avoid common mistakes and follow best practices for spending your small business loan. Presented by Chase for Business.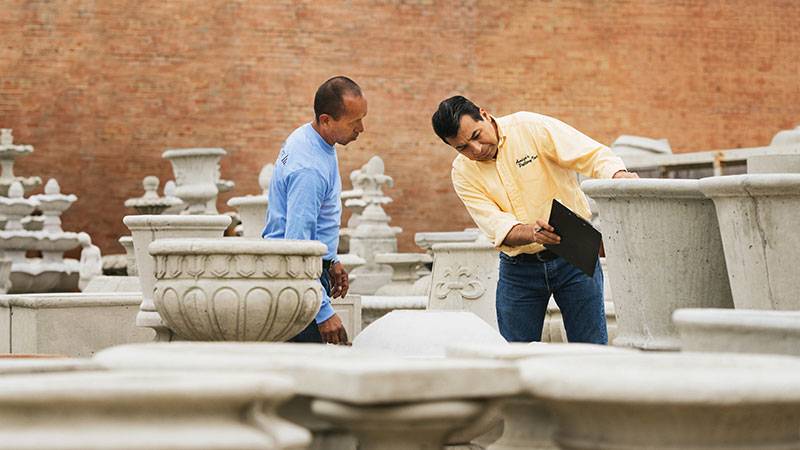 You've successfully gathered your documents and information, completed your application and been approved for a small business loan. Nice work!
So what comes next?
A business loan unlocks opportunity to expand and grow your business. At the same time, since your financial situation has changed, it's important to take time to revisit your plans, projections and internal processes to stay on track. You've also forged an important business relationship with your lender. Keeping your commitments under the loan contract is crucial to building a credit history for your business. This is a "leveling up" moment for your business — the opportunity increases, and so do your obligations as a business owner.
To successfully navigate this exciting new period, follow a few tried-and-true recommendations for what to do (or avoid) once you receive a small business loan.
Do make your payments on time
Making all loan payments on time and according to the terms of your loan agreement is the most important thing. Falling behind on loan payments can negatively impact your credit rating and your ability to access lending in the future. Create an automatic process so that payments can't slip through the cracks. Most lenders make it easy to set up automatic monthly payments for your loans, saving you the time of signing checks or filling out payment slips. This not only takes something off your and your employees' to-do list each month but also gives you peace of mind, because you never have to worry whether your loan is in good standing.
Don't mix business and personal funds
A key benefit of forming a business is that it insulates you as an individual from any negative financial impacts of the business and vice versa. One of the most fundamental ways to do that is to never mix business and personal funds. When you receive your loan, move it immediately into a bank account designated for your business. If you don't have a business bank account, you can easily set one up with Chase for Business. A separate bank account is the best way to keep business and personal money from commingling.
Do manage your spending carefully
It's possible you've taken a more informal approach to tracking and approving purchases in the past. Or maybe your small business loan is providing your first opportunity to make large purchases. Whatever the case, now is the perfect time to establish clear internal controls and procedures for spending. For example, you can create guidelines for any employees or business partners with the authority to make purchases for the business. Those rules may restrict what type of supplies employees can purchase on their own or cap the dollar amount of any employee purchases.
Starting or expanding an employee credit card program is one way to help you track and control how your employees spend company money. You may also speak to your accountant about the common internal controls that companies like yours frequently put into service.
Don't leave your lender in the dark
Even with the most careful planning, business (and life) can bring surprises. If things aren't quite going according to plan for your business, don't wait to discuss your financial situation with your lender. They often can help you find solutions that don't force you to miss loan payments. Particularly if you're borrowing from a full-service bank, your lender can work with you. It's not in anyone's interest for your loan to go into default. Even if you do end up late or behind on your payments, having that conversation earlier than later will give you more options to address it.
Do revisit your business plan
Your business plan is one of the most important tools for running your business. The infusion of funding from your new business loan gives you a perfect opportunity to go back to this foundational document and make updates and changes. Your financial projections will need to take the new loan into account. For starters, the loan will give you more operating funds, while the payments will increase your monthly expenditures.
You may also update the plan to reflect how the loan changes your business's financial situation. For instance, if you can purchase manufacturing equipment with the loan, the increased capacity may change the amount of profit you can make per unit. Go through your business plan soon after receiving loan funds, and make any adjustments necessary so that you have an accurate business plan going forward.
Don't lose sight of your balance sheet
The balance sheet is another key business tool that you'll want to keep a close eye on once you receive your business loan. It lists all your current assets and liabilities and is one of the best ways to see the overall financial condition of your business at a glance. With a new infusion of capital, it can be tempting not to keep as close an eye on your balance sheet as you did before. After all, you have the money you need to pay your bills. But, in fact, this is the time to pay close attention to your balance sheet to forecast your future.
As soon as loan funds are disbursed, you should update your balance sheet to reflect the new capital. Then, add your loan payments to your total monthly expenses. Your updated balance sheet will give you a more realistic idea of how much you have available to spend or invest and how much you should keep in reserve.
Do spend the money on growth
Once you've updated all your crucial business documents and done some planning, you're ready to spend the money on your business. Maybe you need to fund new equipment or finance a real estate purchase. Or perhaps you need the money to hire more workers or bring in professional consultants to help you plan your business strategy. The ways you use your money will depend on your industry and stage of business growth.
However you spend your money, it's important to use it only on the things that will help grow your business. As you continue to pay off your loan, your lender and other investors will want to see that you're growing sustainably and making smart business decisions. Showing that you can spend money wisely will help you make your case when the time comes to apply for another loan, a line of credit or other financing.
Speak with a business banker for guidance on how to make the most of your business loan and what products can help you manage your cash flow and investments now and in the long term.