Tips for managing human resources for small business
Learn about managing human resources for your business and the tools that can help you. Presented by Chase for Business.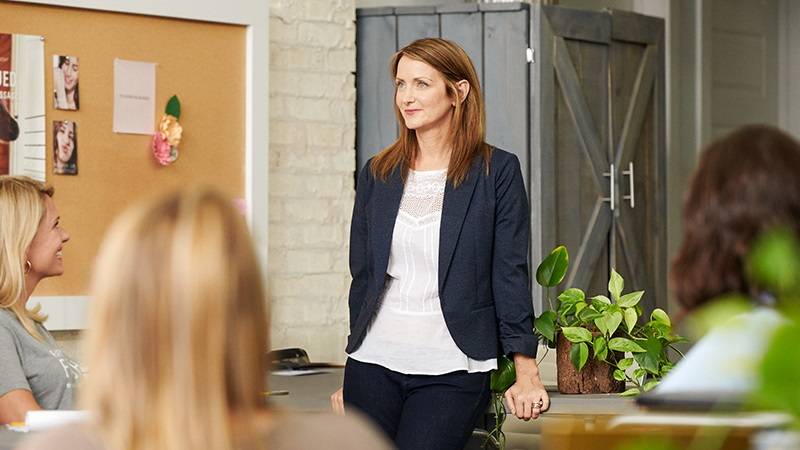 Finding the right approach to human resources (HR) for small business is one of the most important tasks you'll undertake as a business owner. HR spans your entire business, from recruiting to ensuring safety on the job to keeping required documentation and records. HR can also help set the tone and culture for your company.
However, devoting the resources to a full department can be a challenge for a small business with limited resources. Working smart and having the right tools to manage HR can help you save time and money while maintaining the infrastructure to support and assist employees.
Streamlining HR for small business
No matter the size and requirements of your business, you need a person to manage HR. Some companies have success outsourcing necessary work, while others bring on a full-time HR manager to handle recruiting, retention, and other HR-specific functions.
You can find many cloud-based apps that can help with the HR tasks for your small business. These programs can store records, help you create and share processes and assist with payroll. Some tools even integrate artificial intelligence to help you anticipate needs and deliver the right information to employees.
Three jobs your HR department should manage
There are three things that an HR system should cover.
1. Maintaining employee files
Depending on the state in which you operate, business owners must keep documentation of legal status, tax records, payroll details, and performance evaluations stored in a secure location for each employee. Keeping a secure digital file accessible only to authorized users will help keep this confidential information safe.
2. Creating Company policies and procedures
Your employee policies and procedures spell out all the policies and procedures within the company and helps employees know what to expect. At a minimum, you should include:
Compensation and benefits information
Expectations around working hours and how to request and grant leave
Safety procedures, including OSHA compliance and directions for reporting misconduct
Antidiscrimination policies
Expected conduct, including attire recommendations and ethical standards
Workplace culture, or the values your company upholds, for instance, the importance of working together as a team
Many companies require their new employees to read through Company procedures and affirm with a signature that they have read and understand. Progressive discipline is also a key policy/procedure that should be included in policies and procedures.
3. Posting required notices
You should designate an area where information can be displayed, including posters that are required by federal or state law to be in place. It's important to update this information at least every year or as legally required.
Other tools to help your workplace run smoothly
To help your business function as you grow your workforce, consider using tools that can streamline other HR responsibilities.
Time tracking. Many states require detailed pay stubs that identify the hours worked.
Benefits. More employees means more variation in benefits, and a tool to track which benefits each employee has — including leave — can be highly beneficial.
Reviews. Performance reviews and employee records should be managed on a timely basis and kept confidential.
Payroll. It's vital to make sure your employees are paid on time and to keep accurate payroll, tax and withholding records.
For Informational/Educational Purposes Only: The views expressed in this article may differ from other employees and departments of JPMorgan Chase & Co. Views and strategies described may not be appropriate for everyone, and are not intended as specific advice/recommendation for any individual. You should carefully consider your needs and objectives before making any decisions, and consult the appropriate professional(s). Outlooks and past performance are not guarantees of future results. This article is not intended, directly or indirectly, to provide legal advice. If you have questions about what might be legally required by federal or state law, you should consult an attorney.
JPMorgan Chase Bank, N.A. Member FDIC. Equal Opportunity Lender. ©2022 JPMorgan Chase & Co.