Account Alerts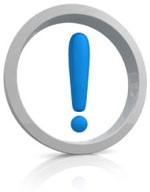 Chase offers Alerts to help you manage all your business accounts. You'll receive Alerts in your secure inbox when you log in to your account online. You can also receive Alerts:
At any email address you choose
At any phone number you choose

By text messaging

Security Alerts
Get an extra layer of account protection with Security Alerts. Set dollar limits for different transactions, including ATM withdrawals, debit card activity, money transfers and online bill payments. We'll contact you when transactions exceed your specified amounts.

Daily Alerts
Monitor your business account activity and transactions with personalized Daily Alerts. Choose the Alerts you want, set financial thresholds and we'll notify you by email or phone when your accounts limits are met.

Chase Instant
Action AlertsSM
Receive a text if you overdraw your business account or your balance dips below your preset limit. You can immediately send back a text to transfer funds. It's fast, easy and helps avoid potential fees.