Signing with a real estate agent
BEGINNER TO BUYER — EPISODE 5
Signing with an agent
Your real estate agent is the key player on your homebuying team. Here, Nadeska brings in an experienced agent to discuss how to assemble an all-around winning team.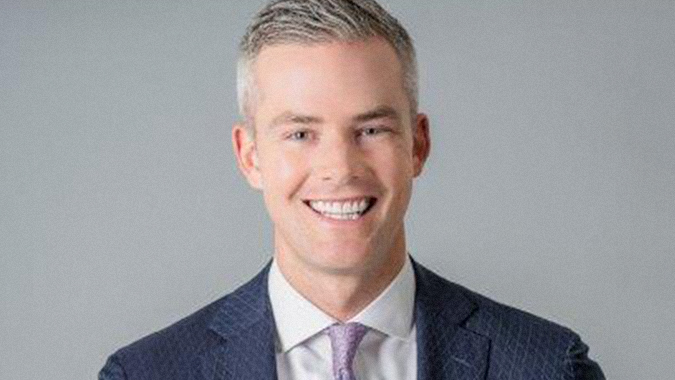 Having the right team of trusted advisers along with you on your homebuying journey is key. In this episode, host Nadeska Alexis chats with a potential first-time homebuyer who's currently trying to select a real estate agent. Nadeska also brings in Ryan Serhant, a veteran agent to provide expert advice on how to go about assembling a top-notch team to guide your own buying process.
Nadeska first sits down with China Wheeler, a prospective buyer, to check in on how the process of selecting an agent can go. China is a single mom saving up to buy her first home in Arkansas. She is the first person in her family to buy a home, and plans to take advantage of a local program that helps with closing costs. She's nervous about choosing a real estate agent, because she feels like the odds are stacked against her as someone from a low-income family with no history of homeownership.
After chatting with China, Nadeska brings up some of her questions and concerns with experienced agent Ryan Serhant. Ryan understands China's nervousness and describes why it's important for a first-time homebuyer to select a trusted group of advisors early on in the process. He notes that a team of advisors will help guide the process and describes the agent as the team captain. Filling out the team is a home lending advisor (a topic Nadeska covers in Episode 4) and any other people in the buyer's orbit who can ground them throughout the process—that could be a partner or other family member, or even an acquaintance with homebuying experience.
Ryan discusses the role of a real estate agent and talks about when exactly a homebuyer should begin looking for an agent. He also offers tips on where a prospective homebuyer can find a real estate agent and how you can prepare for conversations with potential agents. You'll hear ideas for questions you can ask when evaluating agents, and you'll get examples of qualities to look for as you search for a good fit.
Once you've selected an agent, it's helpful to know exactly what you should expect—and not expect—from your agent. Ryan breaks down the relationship and explains why you'll want to enter the relationship with an understanding of how the communication is going to go throughout the process.
The emotional stakes are high during the homebuying process, and Ryan describes some common pitfalls or mistakes people encounter when selecting an agent. He offers tips for dealing with conflict or disagreement if it arises. Overall, when you have a good team in place you can spend more time focusing on the home you want to buy and less time worrying about the process of buying it.
Take the first step and get prequalified.
Ready to apply?

Come in

Home affordability calculator
Mortgage rates zip code tool