Mortgage Process: How to successfully navigate it?
BEGINNER TO BUYER — EPISODE 4
The mortgage
Qualifying for and signing a mortgage loan is a daunting process; this advice from a home lending advisor can help ensure a happy outcome.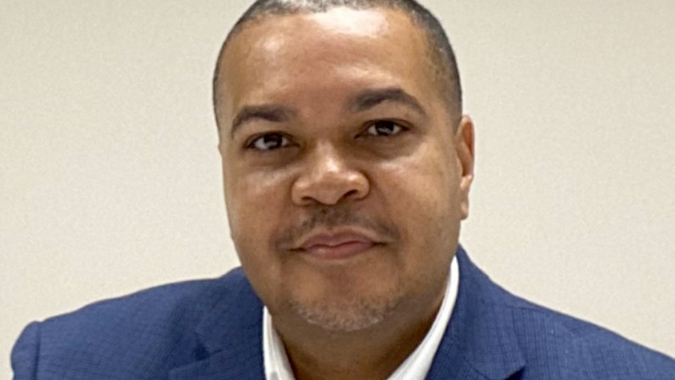 Let's face it: mortgages are complicated. Would-be buyers have to think about prequalifying, down payments, and an array of mortgage types. Luckily, home lending advisors are here to help. In this episode, host Nadeska Alexis sits down with a new homeowner to hear about her mortgage experience, and then checks in with a veteran home lending manager to get expert tips and resources.
First Nadeska talks with Rita Hill, a veteran and a single mom who just bought her first home in Richmond, Virginia—an increasingly popular destination as people leave big cities. Rita bought with a VA loan and didn't put any money down. Rita describes her homebuying process, including the team she worked with and what she learned along the way.
Rita's experience with the home lending process was typical of many first-time home buyers. For help illuminating the process, Nadeska turns to Felton Ellington, the Community Home Lending Manager at JPMorgan Chase. Ellington describes why working with a home lending advisor is key to a smooth lending experience.
Felton advises listeners to involve a home lending expert while they are still in the early stages of homebuying. For one thing, getting your questions answered up front can ease the rest of the process for you. For another, an advisor can help you identify the type of mortgage that's right for you and help you get prequalified so you can be more competitive as a buyer. A prequalification can also help you identify your price range so you can target your search more effectively, he notes.
Felton also offers tips for helping you select a home lending advisor, including questions you should ask and red flags you should be on the lookout for. He identifies some simple steps a homebuyer should take before sitting down with a lending adviser, as well as paperwork or information you should gather to bring to your first meeting.
Listeners of this episode will also learn some nuts and bolts about mortgages. Felton discusses some of the most popular types of mortgages and helps homebuyers learn how to evaluate if they would be a good fit. He talks about down payments and breaks down the fees and payments associated with a mortgage loan. He also goes over other lending terms that buyers should understand.
Overall, Felton says potential buyers should take the time to find a home lending adviser who is a good fit. Feeling comfortable with your advisor—and being able to ask questions at every step of the process—can help you select the right mortgage product and ensure that you don't fall into traps such as over-buying or over-extending your finances.
Take the first step and get prequalified.
Ready to apply?

Come in

Home affordability calculator
Mortgage rates zip code tool