How much house can I afford?
BEGINNER TO BUYER — EPISODE 3
How much can I afford?
So you're ready to buy a house! The next step is learning about the true costs and de-mystifying the financial process so you can figure out just how much house you can afford.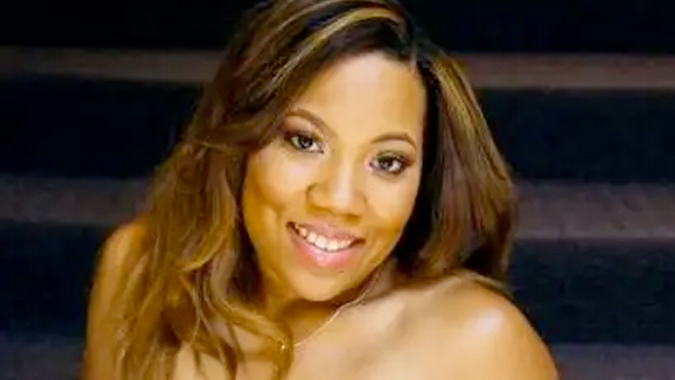 Credit scores, concerns about income and debt, and estimated monthly payments: the financial details before you even make an offer on a house can quickly feel overwhelming. In this episode, Host Nadeska Alexis hears the concerns of a single mom navigating the housing market and checks in with a certified financial planner to help it all make sense.
Nadeska talks with Nadia Harrald, who lives in Chicago with her nine-year-old daughter and her parents. Nadia's looking to buy her first home, and she's hoping to have it double as an investment property. She knows she needs to get her credit score up and pay off some debt—and she's working toward both those goals. She's proud of herself for her progress and she's learning a lot.
But Nadia still has plenty of questions and concerns: How much should I save up for this kind of venture? What other costs might come up that I should be accounting for? Is there an amount of debt I should pay off before moving forward? Having only one income to work with makes her feel even more distressed. She'd like some reassurances that she's on the right track, and she'd like to learn about any assistance programs that could help her.
These questions surrounding what you can afford as a homebuyer are quite common—and quite personal. For an expert perspective, Nadeska turns to Arielle Minicozzi Figueroa. Arielle is a Certified Financial Planner and a Certified Student Loan Professional. Her mission is to help millennials achieve financial stability and sustainable homeownership skills, and she has many resources and much good advice to share with Nadia.
Listen to this episode to hear Arielle discuss how you can start to plan for a big investment like buying real estate. She offers tips to help you determine how much savings you might aim to have before embarking on the homebuying process, as well as other financial decisions or considerations first-time buyers should be aware of.
Arielle also addresses the thorny issue of debt. (Spoiler: Yes, you can still buy a home if you have large debt.) She discusses some steps for managing debt while moving forward on a home and identifies debt guidelines for some grants and other assistance programs.
As far as the bigger questions of Am I ready? and What can I afford?, Arielle describes how these decisions are ultimately personal—but can and should be backed up by sound financial understanding. She acknowledges that there are some financial red flags that might indicate someone should wait to buy a home, and there are also some misconceptions about financial readiness that prevent people from moving forward. A good way to understand if you can in fact live with a potential monthly mortgage payment, she says, is to "practice" paying that amount—you'll soon see what it feels like to live with that reality.
With a good strategy and financial planning, Arielle assures, you can achieve homeownership and maintain financial stability for a lifetime.
Take the first step and get prequalified.
Ready to apply?

Come in

Home affordability calculator
Mortgage rates zip code tool