Home equity line of credit

Is a home equity line of credit (HELOC) right
for you?
If you're looking for flexible access to the equity in your home that provides additional savings at no cost to you, a HELOC might be the answer. Learn about all of the Benefits and Features here.

Next, find out if you're eligible:
Line Amount

Min
APR

Max
APR

$50,000 to $99,999

$100,000 to $149,999

$150,000 to $249,999

$250,000 to $500,000

Rates may vary. Please inquire about available rates in your area, and about rates for line amounts less than $50,000.
Learn more.
What is a HELOC?
A home equity line of credit (HELOC) is a variable rate line of credit that uses your primary residence as collateral, or security for the debt.

The amount you may be able to borrow is the difference between any debts secured by your home (like your current mortgage balance) and your home's market value.
How does it work?
Your line of credit term includes a draw period, up to 10 years, followed by a repayment period, up to 20 years. During the draw period, you can borrow as much or as little as you need, whenever you need it.
How can I use it?
Finance major expenses, like buying a second home, or take care of small home improvement projects around the house.
Begin sidebar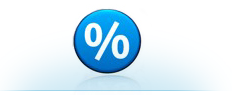 End sidebar
Get a Chase home equity line of credit today.
First, find out if you're eligible.