To sign up for Chase Payment Solutions reach out to a Payments Advisor at 1-877-843-5690 or connect with us.
Simple, actionable analytics to help you make better business decisions
See how Chase Customer Insights can help you reach customers more effectively.
Unparalleled business intelligence to take that next step
Intuitive online business reports quickly bring you up to speed on your card sales and customer shopping behaviors and compares them to other businesses in your industry.
Deep dive into demographics and purchasing trends with data from Chase,
the #1 payment processing provider and issuer in the U.S.
Understand how your customers shop with similar businesses and competitors in your market.
Accept credit card payments with Chase to get these analytic reports at no additional cost. Sign in to Chase Business Online to review your insights anytime, anywhere.
Boost your sales with our analytics,
Keep an eye on your sales
Track daily card sales and historical trends, including for new and repeat customers.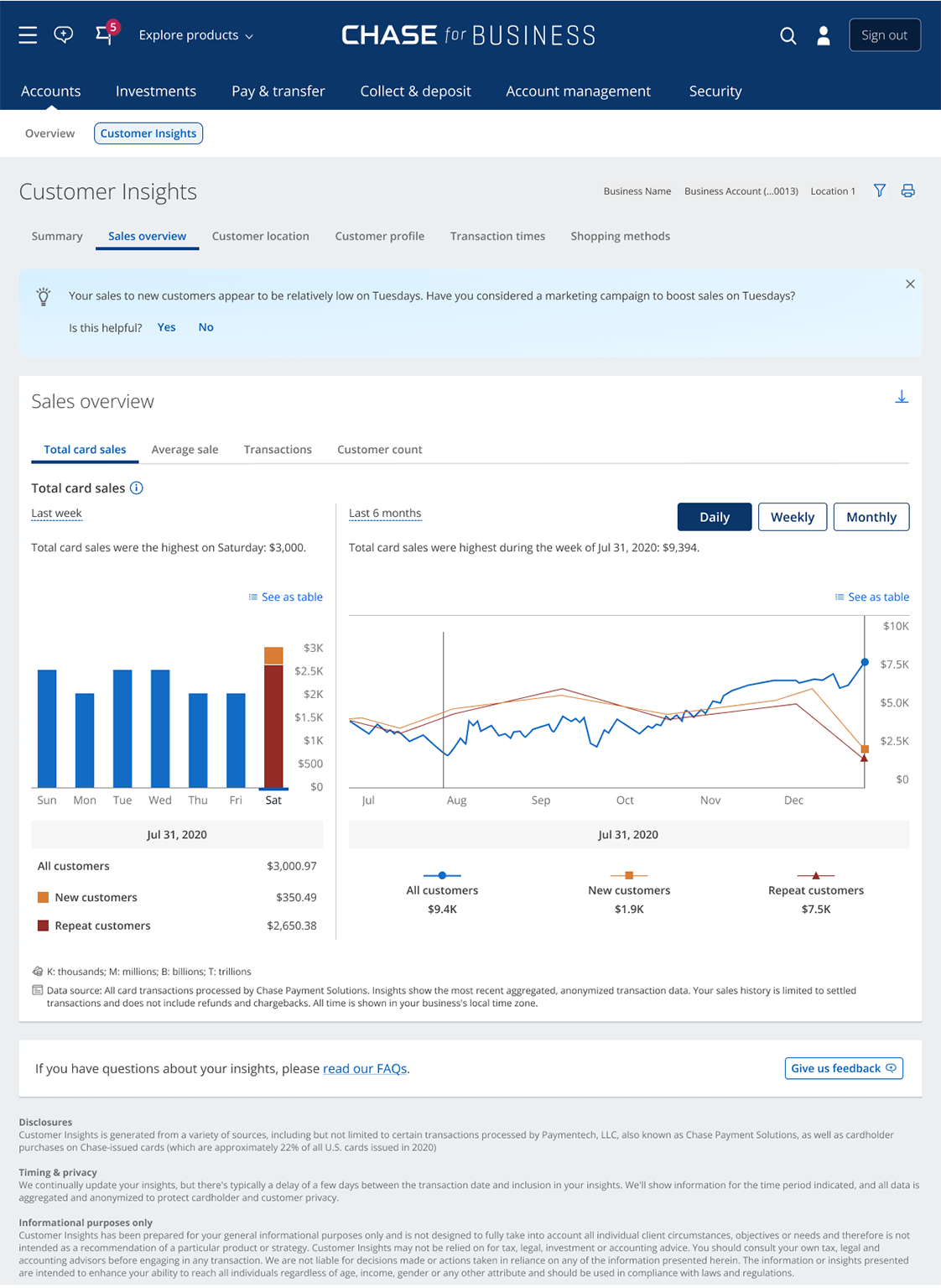 Free business reporting, just one click away online
No additional setup or fees required
Customer Insights is provided at no additional cost to clients who use Chase Payment Solutions for payment processing
Simply sign in to your Chase Business Online account to access Customer Insights whenever you need it
Discover how Chase Customer Insights helped a small business increase their revenue.
"Customer Insights helped us define who our customer is. I'm getting data that would essentially cost me thousands of dollars to obtain elsewhere. It makes me more money, drives positive margins and is free."
Cullen Fuller
Co-owner, Meredith Jaye
A powerful business intelligence platform at your fingertips
Reach your customers more effectively
Use customer demographics and purchasing patterns to improve your marketing and sales funnel
Make better strategic decisions
See how your customers shop with similar businesses so you can make your offerings and marketing more competitive
Run your business more efficiently
Learn when your customers shop and in what channels so you can make more efficient decisions about your operations and investments
Determine if it's time to grow
Monitor your sales, new and repeat customers, and how far they are willing to travel to decide if your business is ready to expand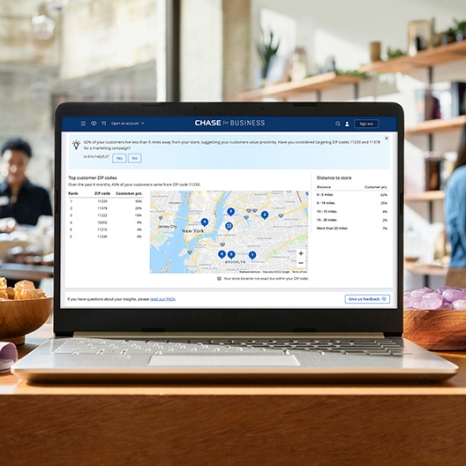 5 simple ways to boost sales with Chase Customer Insights
Learn more about this easy to use business intelligence tool available at no extra cost when you accept credit card payments with Chase.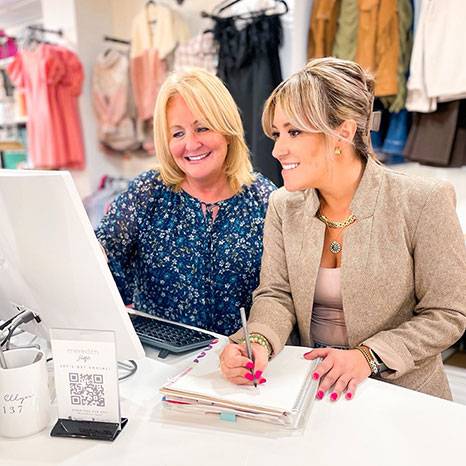 Get started with Chase Customer Insights
Need help with our payment solutions?
Find the answers you need and get 24/7 merchant support.